Building a Bright Future
The Gaylord and Dorothy Donnelley Foundation, one of our longtime supporters, is helping Porchlight establish a board of directors governed cash reserve, which will provide the financial stability we need to grow as an organization. To establish this reserve, the Donnelley Foundation will match every new or increased gift we receive over the coming year, up to $25,000.
Now is the time to join Porchlight's exceptional community of supporters—whether you're a new donor making your first gift to Porchlight or one of our loyal supporters making an additional gift to this special campaign, your donation will have twice the impact, and will help us ensure the future of music theatre in Chicago.
Help us build a more secure future. For Porchlight, to continue presenting excellent productions along with first class educational and outreach programming, being able to innovate, and taking strategic artistic risks, we must establish financial stability. A cash reserve is key to building greater financial security and to ensuring Porchlight's bright future.
Won't you help us?
If you are brand-new donor, any gift you give today will be matched.
If you haven't given to Porchlight since August 31, 2017, any gift you give will be matched.
If you are a current donor, any gift you give over your yearly donation will be matched.
For questions regarding your past year's donations, please contact Development Associate Rosie Schultz at rosie@porchlightmusictheatre.org
---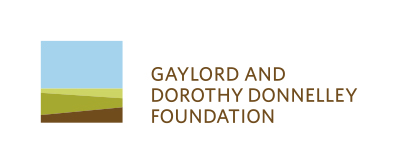 The Gaylord and Dorothy Donnelly Foundation supports over 150 small, professional arts organizations of all disciplines. They provide general operations grants and an array of other support to help arts organizations sustain their artistry and strengthen their operations. Porchlight Music Theatre is grateful to the Foundation for its operations grants over the years.
---
The following new and increased gifts made to our Cash Reserves Fund will be generously matched dollar for dollar by The Gaylord and Dorothy Donnelley Foundation.
Anonymous
Greg Albiero
Barry Aldridge
David Altman
Annie McAdoo
Migdalia M. Aviles
David Barba
Laura Bardowski
Judith Barnard and Michael Fain
Mary Beth Berg
Jean M Best
Frima Blumenthal
Robert Boehm
Sadie Bowning
Richard Boyum and Louie Chua
Mary A Brady
Gail Brown
Penny Brown
Conor Casey
Christine Perry
Timothy and Sandra Clark
Amy Corday
Pamela Crutchfield
Deborah Dickert
Brian Donlan and Todd Arp
Liliana Duval
Daniel Finley
Miriam Frankel
Janet Friedel
Allison Friedman
Arthur Garwin
Christopher Glenn
Robert and Julie Gordon
Michael Hatfield
Debbie Havens
Linda Henderson
Kathryn Hilt
Michael Horvich
Dan Houlihan
Stacy Jensen
Richard Johnson and Steve Engles
Jackie Jostock
Judith Kaufman
Jonathan Klein and Susan Cohn
Linda Koolish
Robert Kravitz
Richard Landgraff
Frederic Lane
Barbara Lantz
Martin Lawrence
Jay Lenn
Norine Levison
Charles and Fran Licht
Allan Lindsay
Litjen Tan
Marissa Lutz
Paul Maddrell
Maureen Malone
Christine and James Massie
Jim and Eileen Massimilian
Alan Matsumura and Laura Erickson
Susan Matulionis
Sarah Maza
Daniel McMillan
Cornelia Miller
Michael Miner
Matthew Mirapaul
Roger and Therese Moore
Linda Morris
John Myers
Tom Myles
Mary Jo Needham
John Nolan
Barbara Noonan
Shelley Ochab and Chester Gougis
Kevin Olecki
Steven Pace
Sue and Pat(RIP) Pastin
Mary Ann Patterson
Victor Pazik
Margaret Pendry
Ronald Pienkowski
Paul Ponticell
Catherine Potkay
Jocelyn Pozan
Merril Prager and John Levine
Irwin Press
Anthony Randino
Mr. and Mrs. Thomas Reece
Jillian Rupp
Sandra Rusnak
Susan Sargent
Mary Ann Savard
David Schiffman
John Schmidt
Geraldine Sczygiel
Donald and Gail Segal
Kelly Sesemann-Wensing
Robert Sharfman
Christine Siwik
Norman J. Sloan
Chuck Smith
Ivette Sosias and Clarence Parham
James Stavish
Theresa Stonehouse
Natalie Van Straaten
Ginger Tarjan
Bonnie Taylor
Sandra A. Torrielli
Kelly Trezise
Saundra Van Dyke
Linda Wedenoja
Bonnie White
Meghan White
Robin White
Kathy Wilders
Caroline Wu