First Friday of Every Month!
No events
There are no scheduled events. Please check back soon!
First Fridays
Upcoming Dates: Currently this class runs the first Friday of each month.
If you've pretty much mastered tapping on your own two feet, prepare yourself for the next frontier: 4-legged tap. You'll dance side-by-side, face-to-face and back-to-back. You'll step in and spin like a top. You will discover a new reason to love the time you spend in your tap shoes. Grab a partner and unleash your inner Fred & Ginger with 4-Legged Tap!
Tammy is a veteran of Chicagoland musical theatre and has won multiple Jeff Awards for her choreography. She teaches master classes and workshops at the college level and was on staff at Columbia College. She is currently on faculty at Lou Conte Dance Studio. Tammy is the creator of the advanced concept "Active Dance," which is exclusively offered here at The School at Porchlight.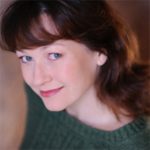 NOTE: For the most up-to-date information on class cancellations or changes, please visit our Facebook Page. For additional information, contact jeannie@porchlightmusictheatre.org.