Mondays, starting Sept 17
Tickets
$12 per class or 1 punch on your class card
NOTE: For the most up-to-date information on class cancellations or changes, please visit our Facebook Page. For additional information, contact Michelle@PorchlightMusicTheatre.org.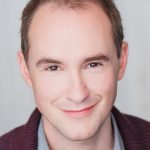 Students should have a firm understanding and command of traditional tap vocabulary.  Theatre Tap, taught by Matt Crowle, is a fun and challenging weekly opportunity for aspiring performers and established professionals to keep their technique sharp.  Every week, after a few rhythmic and articulation drills, students will learn and perform a brand new routine.  This class structuring is designed to simulate a professional theatre tap call, giving students a chance to push themselves to absorb choreography quickly and perform it with a strong sense of confidence and a quality of ease.  The choreographic style of class routines is hugely influenced by the MGM movie-musical canon and by such legendary performers as Fred Astaire, Ann Miller, Gene Nelson, Ray Bolger, and Eleanor Powell.  The footwork is fun, the music is delightful, and the atmosphere is positive and welcoming.
Getting Here
4200 W. Diversey Ave Chicago, IL 60639
Directions
The Porchlight Rehearsal Studio is located just west of Pulaski Avenue. Free parking is available along Diversey Ave, connecting side streets or in the adjacent parking lot. By Public Transportation, the #76 bus pulls right up in front; get off at Tripp!