No events
There are no scheduled events. Please check back soon!
Annie Jo is on Hiatus while working on Mary Poppins! Check back soon to see when class will start again.
In this class, basic vocabulary is necessary to understand the more complex rhythms and combinations we will be exploring. It will move at a quick pace, using short but challenging phrases and sequences to test our brainpower, discovering new techniques for picking up choreography quickly along the way. Using our understanding of weight shift and complete body commitment, we will focus on the proper execution and technique of grab-offs, wings, and pullbacks, as well as traveling patterns and turns. We will work to interpret the relationship between our movement and the mood of the music, infusing emotion and character into our combinations.
Annie Jo is a Chicago area performer, educator, and choreographer. She began her training as a child in Fond du Lac, Wisconsin with Riederer School of Dance, dancing on scholarship at various NADAA dance conventions and performing on her high school dance team, and she now holds a BFA in Dance from the University of Wisconsin Milwaukee. AJ has studied on scholarship with the Jump Rhythm Jazz Project of Chicago and performed professionally at The Marriott, Drury Lane, and Paramount, as well as various other suburban community theatres. She's choreographed over 50 musicals on various Chicagoland stages as well as taught various styles of dance at studios, schools, and in master class workshops, specializing in tap, jazz, and musical theatre. AJ considers herself a high energy artist who believes that a bold, polished, engaging finished product is best achieved through a collaborative, committed, and positive environment and process.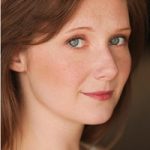 NOTE: For the most up-to-date information on class cancellations or changes, please visit our Facebook Page. For additional information, contact MIchelle@PorchlightMusicTheatre.org.