Auditions: March 7 • Rehearsals/Performances: April 4 through May 17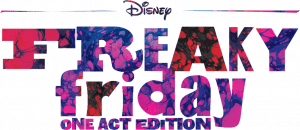 While the Chicago premiere of Disney's new musical Freaky Friday plays on Porchlight's award-winning mainstage this spring, kids ages 8–17 will have the opportunity to be a part of a companion experience, Freaky Friday: One Act Edition, learning not only from our amazing teaching instructors, but from their adult counterparts in the professional production! Rehearsing on weekends* at Porchlight's West Logan Square studios, this slightly shorter version of the show will culminate in two performances on the mainstage set of Freaky Friday at the Ruth Page Center for the Arts at 1016 N. Dearborn. Participants will also enjoy seeing a performance of the Porchlight's mainstage Freaky Friday and spending one-on-one time with the professional actors playing their parts who will even give them a full tour of the backstage operations. This is a one-of-a-kind experience for children of all skill and interest levels!
*Additional tech rehearsals required. Select days off.
Auditions: March 7th! – Porchlight welcomes performers of all skill levels to sign-up, but auditions will be held ahead of time in order to place participants in specific roles. The audition will require singing a song of their choosing that shows range and also learning a brief dance combo. This is only about role placement. Every child who signs up for an audition will be cast!  Auditions and rehearsals held at Porchlight Studios, 4200 W. Diversey. NOTE: Sign-up is on a first come, first serve basis. A limited number of spots are available!
Studio Rehearsals: Saturdays & Sundays, April 4 through May 15 – Seven weekends of teamwork, new friendships and enhanced music theatre skills.
Dress Rehearsal, Tech and Performances: May 16 & 17 – For the final weekend, we transfer the project into the theatre at the Ruth Page Center for the Arts for the final dress and technical rehearsals and the big reveal: two performances for friends, family, and cast members of the professional production on the very same set as the mainstage production. This provides participants with the unique opportunity to perform in a full production on a professional scale and learn more about just how much goes into putting up a musical!
Includes:
60 hours of rehearsal and instruction
2 tickets to the invited Dress Rehearsal of our professional mainstage production of Freaky Friday
2 youth performances on the mainstage set at Ruth Page Center for the Arts
Individualized Q&A time with professional counterparts
All participants must commit to the full calendar of events: Full Rehearsal and Performance Schedule Available Here
All regular rehearsals are held at Porchlight's Rehearsal Studios, 4200 W. Diversey. Technical rehearsals and performances are held at the Ruth Page Center for the Arts, 1016 N. Dearborn St.
Financial assistance available, contact jeannie@porchlightmusictheatre.org