Premiering Sunday, Nov. 28 at 7 PM CT
HERSHEY FELDER's
DANTE AND BEATRICE IN FLORENCE
a new musical film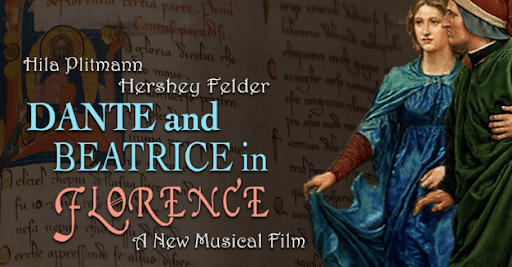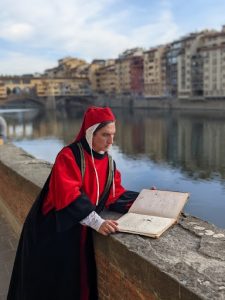 Porchlight Music Theatre is proud to partner with Hershey Felder Presents – Live from Florence and its second season of productions. The launch of this new season from Hershey Felder is the new musical film, "Dante and Beatrice in Florence," premiering Sunday, Nov. 28 at 7 PM CST and available through Sunday, Dec. 5.  Tickets are $55 per household and can be purchased at this link. This production benefits national US theatres and arts organizations including Porchlight Music Theatre. Tickets include access to the premiere and a week of extended "on-demand" viewing access to the world premiere film. Viewing and access for all ends Sunday, Dec. 5 at 11:59 p.m. CT.
"Dante and Beatrice in Florence" is a love story with an original musical score by Hershey Felder inspired by one of the most famous love stories in history and set in Florence, Italy. Florence is a city of spirits and ghosts and a magical city of love.
Florence is also the city where the piano was invented. Dante and Beatrice in Florence tells the story of a modern pianist in the city who encounters the ghost of the 700 year old poet of love, Dante – mystical things happen. This is the musical story of time, art and love colliding! 
The cast of "Dante and Beatrice in Florence" includes Hershey Felder, Hila Plitmann, Debi Mazar, Theo DiFlorio, Olivia Merchant, Gabriele Giaffreda, ISF Cantabile Chorus, Members of Maggio Opera Academy, Mascarade Opera Academy, I Musicisti Fiorentini, Ensemble Symphony Orchestra of Tuscany and more! 
How to Watch
---
Ticket holders will receive their live stream link Friday, Nov. 26 via email used to register for the event. The performance may be streamed from a smart TV, computer, smartphone or tablet. More information can be found here.
---