January 25, 2019 11:00 am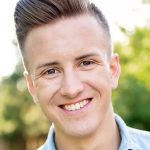 Enjoy a two-hour master class with KINKY BOOTS' Andrew Norlen! The class will include a dance warm-up, combos from the production, and a Q&A.
One time only – January 25, 2019 from 11AM-1PM.
Class will be held in Studio 4 at the Ruth Page Center for the Arts, located at 1016 N. Dearborn St.
AndrewNorlen.com | Kinkybootsthetour.com