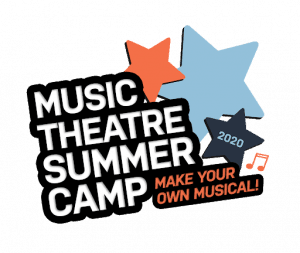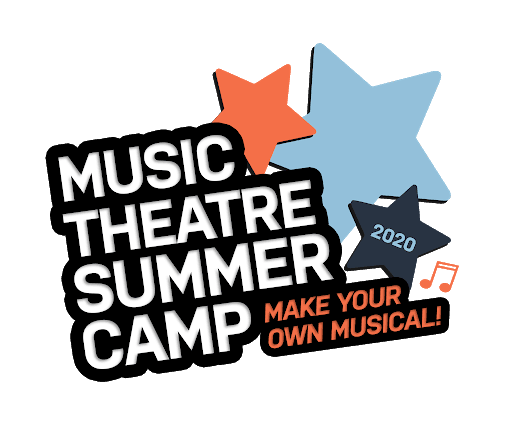 Porchlight Music Theatre's Summer Camps are back and better than ever!
Calling all Broadway-bound singers, dancers, and writers! Enter the world of music, drama, dance, writing, and more while practicing teamwork, communication, and problem-solving. Campers will challenge themselves, and, of course, have tons of fun and perform for family and friends on the last day of camp.
Due to COVID-19, Porchlight Music Theatre's in-person camps can have a maximum of 10 campers. If you sign up after the in-person camps have filled or would prefer a virtual experience, we are offering a virtual attendance option for all 2020 Summer Camps.
Camp meets daily 9:00 am – 3:00 pm daily for in-person camp with aftercare available from 3:00-6:00PM. Virtual Camp will meet daily from 9:00 am – 12:00 pm over zoom.
In-Person camp will meet in Porchlight's professional rehearsal rooms at 4200 W. Diversey Parkway. Parking is available in the adjacent lot for pick up and drop off.
Cost: $650 for each two week session, aftercare for two weeks is $250 or $30/day. Virtual camp for each two week session is $300.
---
Parent Testimonials
"This was her first Porchlight class . . . She's done classes all over the city but this has been one of her favorite ones. The teachers were super high quality and I suggest that anybody who wants to enjoy a good musical theatre camp join Porchlight."
"The experience was wonderful overall . . . the fact that it helped her grow into a character that she was unfamiliar with and it enlightened her. Porchlight rocks!"
"Being able to have this opportunity to explore and do something different, something that I only wish I could have done. My daughters acquired talents that I didn't even know they had, so it was amazing."
---
Broadway Basics – Ages 7-10 – Monday, July 13-Friday, July 24th– IN-PERSON CAMP SOLD OUT
Join us for two weeks of games, songs, and dancing for the budding actor. Enter the world of music, drama, dance, writing, and more while practicing teamwork, communication, and problem-solving. Actors will be introduced to their actor tools, singing technique, with lots of time for making props and costume pieces and making new friends. 
Register - In-Person Register - Virtual
Musical Theatre Boot Camp – Ages 11-13 – Monday, July 27-Friday, August 7th– ONLY 4 IN-PERSON CAMP SPOTS LEFT
Our intermediate actors build on the basics to learn about building an ensemble, singing in harmony, and creating more challenging characters. Actors will write their own final performance using musical theatre classics and new hits to create a show that is uniquely their own for a virtual final performance to share with family and friends! This is one bootcamp not to be missed!
Register - In-Person Register - Virtual
Advanced Musical Theatre for Teens – Ages 14-17 – Monday, August 10-Friday, August 21st
Our most advanced actors will work on challenging choreography and music to create a final performance that showcases each ensemble member. Teaching Artists will focus on individual growth and building an ensemble. Young actors will study classical and contemporary musical theater numbers and design a final performance just for them.
Register - In-Person Register - Virtual
Camps held in-person will:
Take Temperature daily for all staff and participating students
Have hand sanitizer and access to facilities cleaned daily for all students
Require masks for students and faculty
A interactive and fun program with minimal physical interaction
Be restricted to 10 campers per session
Curbside drop off and pick up daily
Eliminate daily park trips to local playground
Virtual final performance to respect social distancing
Aftercare is also offered daily from 3:00-6:00PM. Parents may pickup any time within this window.
Camps held virtually will:
Be held over Zoom
Focus on ensemble work with individual vocal and acting coaching
Include a welcome packet with craft supplies, script, and class materials before the start of camp
End in a polished final performance featuring ensemble numbers and individual work.
Financial assistance available, please contact rebeccah@porchlightmusictheatre.org or apply here. 
---
Camp/Class Policies
Drop Off/Pick Up Policy 
Drop off begins 15 before camp or class begins and ends 15 after camp or class ends. We cannot accept any students prior to this window.
Please note a fee of $1/min will be charged for pick ups occurring 15 after camp or class has ended to compensate the staff for their time.
A photo ID must be presented at pickup to sign out a child. Teaching Artists will have a list of authorized pick up people. No one will be allowed to pick up a child who is not listed as an authorized pick up person. To add people to the authorized pickup list, email rebeccah@porchlightmusictheatre.org.
Cancellation Policy
Porchlight Music Theatre has the right to cancel a class up to one week prior to the start date. Refunds will be processed if a class or camp is cancelled.
No refunds available if a purchaser drops a camp unless the spot can be filled from a waitlist. If a spot can be filled, a refund will be given after the deduction of a $25 administrative fee.
Porchlight Music Theatre has the right to determine minimum enrollment. A refund will not be processed if a purchaser believes the enrollment to be too low.
Switching/Refund Policy
No refunds are available if the purchaser drops a camp unless the spot can be filled from the waiting list. If a spot can be filled, a refund (minus a $25 administrative fee) will be given.
Transfers towards a different camp or class session may not be possible.
Nut Free Policy
All Porchlight Music Theatre programs are nut-free environments to ensure the safety of all participants. No sharing of food is allowed, even between siblings. Depending on child allergies, we may ask you to refrain from bringing additional food items (such as strawberries, sesame, etc) as well.
---
Sample Camp Day
A typical day at camp will look something like this. Every day we'll have time to learn music/acting technique, work on our final presentation, and get to know each other as an ensemble.
9:00-10:00 am Welcome and Warm Ups (Voice, Body, Ensemble)
10:00 -11:00 am Learn Group Songs/Choreography for final show
11:00 am – 12:00 pm Drama Games/Whole Cast Work
12:00 pm – Virtual Campers sign off and In-person campers go to lunch
1:00 pm – 2:00 pm Prop and Individual Final Show Work/Rehearsal
2:00 – 3:00 pm Drama Games and Review, Socially Distant Sign Out
---
Final Presentation
In-person campers will create videos of songs, scenes, and group numbers together during the camp day. Virtual campers will work with Teaching Artists over zoom record their videos and all parts will be added into one final performance video that will be shared with all families to send to family and friends after camp is finished! We will not have any in person final performance out of an abundance of caution.
---
Frequently Asked Questions
Will fall programming run? 
Yes! Again, as advice and recommendations shift we will make plans with the number one priority being the best interests of our students and families. Right now, we plan to hold our full roster of fall programming, but even if we cannot gather in person, we will offer fall classes in some form. 
How will you handle tuition paid? 
We hope that you will join us for Summer Camp in-person or virtually, but that option is not possible or interesting for your family and you've already paid for camp;  we will refund you the full amount and hope to see you in the future. 
Are scholarships still available? 
Porchlight Music Theatre is offering full and partial scholarships to all of our programming! The application can be found here.
Please feel free to reach out with any questions or comments to Education Director Rebeccah Singer, rebeccah@porchlightmusictheatre.org. 
---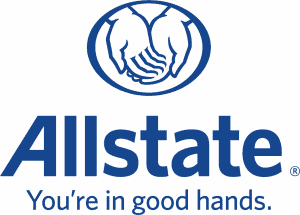 Allstate is the principal sponsor of the summer camp scholarship program.
---