No events
There are no scheduled events. Please check back soon!
Current Dates Offered:
September 17
September 24
October 1
From Fred Astaire and Bob Fosse to Jerry Mitchell and Susan Stroman, come explore the evolution of musical theater dance in this 6-week course. Whether your goal is to recreationally hone your skills or to book professional shows, this class will take you on a deep dive into character development through motivation of movement while working the technique and strength learned from jazz and ballet dance. This class incorporates 45 minutes of a solid warm-up fused with exercises in technique, followed by 45 minutes of a new weekly combination to fire up your sequence retention abilities and increase your stamina. This class is intended for those who find themselves at an intermediate level and above – drop-ins are encouraged! Taught by Chicago-based Director, Choreographer, and Actress Megan E. Farley, you'll be sure to dance out of the studio and onto the stage with these hum-worthy routines.
MEGAN E. FARLEY is a Chicago-based Actress, Director, Choreographer. This Fall she will make her Chicago-area choreography debut with Paramount Theatre's production of Legally Blonde. Megan is currently serving as Director for BrightSide Theatre's production of High School Musical, Jr. Her most recent project was as Performer, Dance and Fight Captain, and Associate to Amber Mak in Paramount Theatre's production of Elf. She made her New York debut this past Summer as Associate Director/Choreographer for Numbers Nerds in the New York Musical Festival. Other Chicago credits include Disney's The Little Mermaid (Paramount), Hairspray (Paramount), and Singin' In the Rain (Drury Lane Oakbrook). Recent Choreographer credits include Shrek (co-directed by Sutton Foster), All Shook Up, How to Succeed..., and The Wizard of Oz. Teaching credits include: Joel Hall Dancers and Center, NHSI Cherub Program at Northwestern University, Lincolnshire Academy of Dance, and The Performer's School. Megan earned a BFA in Musical Theatre from Ball State University.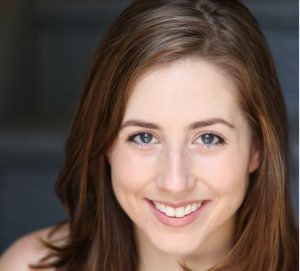 NOTE: For the most up-to-date information on class cancellations or changes, please visit our Facebook Page. For additional information, contact Michelle@PorchlightMusicTheatre.org.