LIMITED IN-PERSON SPOTS AVAILABLE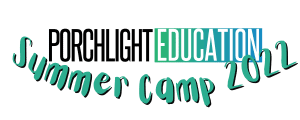 Calling all Broadway-bound singers, dancers, and writers! Enter the world of music, drama, dance, writing, and more while practicing teamwork, communication, and problem-solving.
Due to COVID-19, Porchlight Music Theatre's in-person camps will have a maximum of 14 campers. Grab your spot today! 
Summer Camp 2022 will be held at:
Holtschneider Performance Center
DePaul University School of Music
2330 N. Halsted St.
Chicago, IL 60614
Accessible by the Red/Brown/Purple Fullerton Stop as well as the Fullerton and Halsted buses. Camp meets daily 9:00 am – 3:00 pm.
Read About Our Youth Programs on Chicago Parent!
---
NEW THIS SUMMER! Mini Musicals -Monday, June 27 – Friday, July 1, 2022
Ages 4 – 6
Budding actors join us for a week of songs, games, making new friends, and having a blast on stage! Our youngest campers stretch their creative muscles and create an original musical story to share with family and friends on the last day of camp!
---
Broadway Basics – Monday, July 11 – Friday, July 22, 2022 — ONE SECTION SOLD OUT! 
Ages 7 – 10
Using classic and contemporary musical favorites, this camp is a great two-week entrance to the world of music, drama, dance, writing, and more while practicing collaboration and creative thinking. Actors will create an original musical to share with family and friends with lots of time for playing games, making props and costume pieces,  and making new friends.
---
Music Theatre Bootcamp – Monday, July 25 – Friday, August 5 , 2022
Ages 11 – 13
Building on basic skills, our intermediate actors join us for two weeks to take their fundamental theatre skills and be challenged to build an ensemble, sing in harmony, and make more complex acting choices. Actors will write their own original characters and complete their story with musical theatre classics and new hits to create a final performance that's not to be missed!
Register - Music Theatre Bootcamp
---
Advanced Musical Theatre Performance – Monday, August 1 – Friday, August 19, 2022 
Ages 14 – 17
Our most advanced actors join us for three weeks to tackle challenging, professional choreography,  music, and scene work and create a final showcase that highlights both their new ensemble and individual work. Advanced actors also focus on preparation for college theatre or professional auditions with a special masterclass, headshot session, and workshopping of performance materials. Family and friends get a glimpse of all their hard work at a performance on the last day of camp!
Register - Advanced Music Theatre Performance
Financial assistance and full scholarships available, please contact rebeccah@porchlightmusictheatre.org or apply here. Payment plans are available as well!
---
Parent Testimonials
"This was her first Porchlight class . . . She's done classes all over the city but this has been one of her favorite ones. The teachers were super high quality and I suggest that anybody who wants to enjoy a good musical theatre camp join Porchlight."
"The experience was wonderful overall . . . the fact that it helped her grow into a character that she was unfamiliar with and it enlightened her. Porchlight rocks!"
"Being able to have this opportunity to explore and do something different, something that I only wish I could have done. My daughters acquired talents that I didn't even know they had, so it was amazing."
---
Camp/Class Policies
COVID-19 Policy 
If your student feels any symptoms we encourage you to get both a lab/clinic (not at-home) rapid and PCR COVID-19 test. If the rapid test is negative you are welcome to join us in class. If the PCR test returns positive, please let me know immediately.  If the PCR results come back as negative after a positive rapid test, please plan to take a second PCR test and confirm a negative result before returning to class. Additionally, if any tests (rapid or PCR) return positive, please allow at least 10 days since symptoms first appeared AND at least 24 hours have passed since any fever without the use of fever-reducing medications AND improvement in any other symptoms before returning to class.
We will review and update this plan and related guidelines at least every two months or as CDC/state/local guidelines dictate.
Drop Off/Pick Up Policy 
Drop off begins 15 before camp or class begins and ends 15 after camp or class ends. We cannot accept any students prior to this window.
Please note a fee of $1/min will be charged for pick ups occurring 15 after camp or class has ended to compensate the staff for their time.
A photo ID must be presented at pickup to sign out a child. Teaching Artists will have a list of authorized pick up people. No one will be allowed to pick up a child who is not listed as an authorized pick up person. To add people to the authorized pickup list, email rebeccah@porchlightmusictheatre.org.
Cancellation Policy
Porchlight Music Theatre has the right to cancel a class up to one week prior to the start date. Refunds will be processed if a class or camp is cancelled.
No refunds available if a purchaser drops a camp unless the spot can be filled from a waitlist. If a spot can be filled, a refund will be given.
Porchlight Music Theatre has the right to determine minimum enrollment. A refund will not be processed if a purchaser believes the enrollment to be too low.
Transfers towards a different camp or class session may not be possible.
Nut Free Policy
All Porchlight Music Theatre programs are nut-free environments to ensure the safety of all participants. No sharing of food is allowed, even between siblings. Depending on child allergies, we may ask you to refrain from bringing additional food items (such as strawberries, sesame, etc) as well. We appreciate your cooperation to make camp as safe as possible!
---
Sample Camp Day
A typical day at camp will look something like this. Every day we'll have time to learn music/acting technique, work on our final presentation, and get to know each other as an ensemble.
9:00-10:00 am Welcome and Warm Ups (Voice, Body, Ensemble)
10:00 -11:00 am Learn Group Songs/Choreography for final show
11:00 am – 12:00 pm Drama Games/Whole Cast Work
12:00 pm – Virtual Campers sign off and In-person campers go to lunch
1:00 pm – 2:00 pm Prop and Individual Final Show Work/Rehearsal
2:00 – 3:00 pm Drama Games and Review, Socially Distant Sign Out
---
Scholarships are available! As well as financial aid and payment plans. Apply for a scholarship here.
Please feel free to reach out with any questions or comments to Education Director Rebeccah Singer, rebeccah@porchlightmusictheatre.org.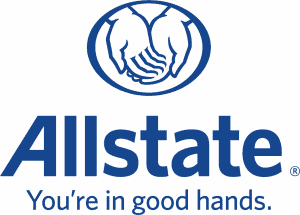 Allstate is the principal sponsor of the summer camp scholarship program.