Available for viewing through April 18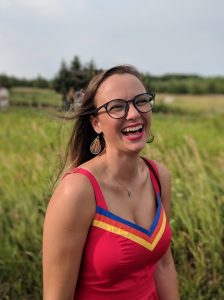 Certified Tax Preparer Carly Crawford, a theatre artist and enrolled agent, explains W-4 and W-9 forms and how best to balance W-2 and 1099-MISC income and more. This workshop is available through April 15 for viewing.
Purchasers of the recorded workshop will receive a link for viewing and information on how to contact Carly Crawford for any additional paid consultations. 
Learn more at www.carlydoesbooks.com
About Carly Crawford
Carly Crawford is an enrolled agent specializing in independent tax preparation servicing individuals and businesses. She is an online business manager and virtual assistant specializing in bookkeeping, email management, SOP and social media. She is an experienced administrator and educator with a demonstrated history of working in the performing arts industry and is skilled in Nonprofit Organizations, Theatre and Editing. Crawford has a Master of Arts, focused in Arts Administration from Savannah College of Art and Design.