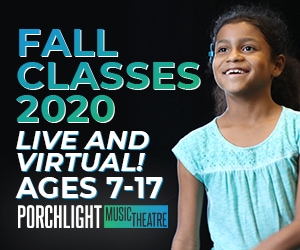 Fall Youth Classes 2020 Now Open! 
Live and Virtual Options
Ages 7-17 
Porchlight is proud to be Chicago's home for music theatre and believes in the power of studying theater to build self-confidence, creative thinking, and open us all up to be more empathetic and caring humans. Our youth classes are designed to build sequentially, with our youngest actors learning basics, up to our most advanced young artists creating a full production, but your young artist is welcome to join us at any stage!
BROADWAY BASICS • AGES 7 – 10
Offered each Fall and Spring term
$400, 12 week session
Enter the world of music, drama, dance, writing, and more while practicing teamwork, communication, and problem-solving. Actors will be introduced to their actor tools, with lots of time for playing games and making new friends. At the end of the session join us for a final performance to celebrate all your young actors' work!
MUSICAL THEATRE BOOTCAMP • AGES 11 – 13
Offered each Fall and Spring term
$500, 12 week session
Intermediate actors build on the basics to learn about building an ensemble, singing in harmony, and creating more challenging characters. Actors will write their own story paired with musical theatre classics and new hits to share with family and friends at the end of the term!
ADVANCED MUSICAL THEATRE PERFORMANCE • AGES 14 – 17
Offered each Fall and Spring term
$650, 12 week session
Our most advanced actors will tackle challenging choreography,  music, and scene work to create a final showcase that highlights both ensemble and individual work. In the spring, our actors work on a full professional script and perform on our main stage set with full sound, costuming, and lights.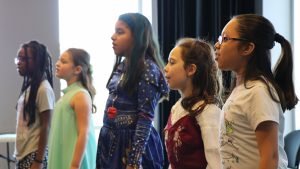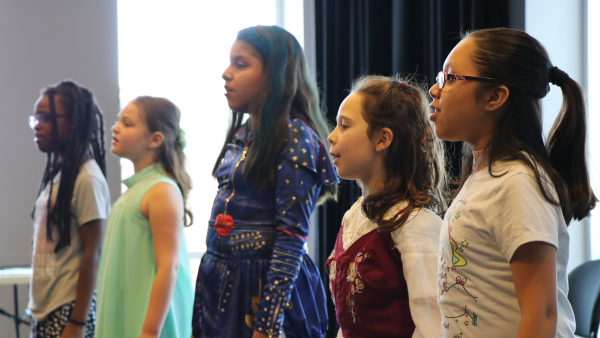 Financial aid is available for all youth programming by emailing rebeccah@porchlightmusictheatre.org or filling out this application.