October 6, 2017 – December 31, 2017 (2017 – 2018 Season)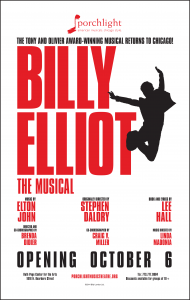 Music by Elton John
Originally Directed by Stephen Daldry
Book and Lyrics by Lee Hall
Direction and Choreography by Brenda Didier
Associate Choreography by Craig V. Miller
Music Direction by Linda Madonia
Billy Elliot the Musical is based on the 2000 film "Billy Elliot" and features music by Elton John with book and lyrics by the film's screenplay writer Lee Hall. Winner of both the Tony Award and Olivier Award for Best Musical, Billy Elliot the Musical is an inspirational story set in an English mining town during the miners' strike of 1984-85. Billy Elliot takes a journey from the boxing ring to a ballet class to make his dreams come true while challenging the long held beliefs of his hometown. Along the way, he discovers a passion for dance that unites his family, inspires his community and changes his life forever.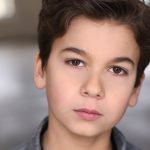 LOGAN BAFFICO (Posh Boy) is ecstatic to be making his debut with Porchlight Music Theatre! Favorite previous shows include "James" in James and the Giant Peach, "Chip" in Beauty and the Beast, "Michael Banks" in Mary Poppins, and "Michael Darling" in Peter Pan. Overwhelming thanks to his loving parents, family and friends for their love and tremendous support and a huge shout out to Lively Arts Dance, SDFA!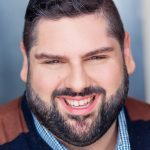 JEFF BOUTHIETTE (Ensemble) is excited for his first full production with Porchlight Music Theatre following his performance in Porchlight Revisits Anyone Can Whistle! Other favorite roles include "Mr. Bobo" in Coraline, "Jesus/Montel" in Jerry Springer: The Opera, and "Whiskey" in Bite: A Pucking Queer Cabaret. Jeff is a proud graduate of the Academy at Black Box Acting. He is also an accomplished improviser, and can be seen with Fraudway: An Improvised Musical at iO and The Improvised Sondheim Project.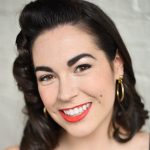 KAYLA BOYE (Ensemble/Assistant Choreographer/Dance Captain) returns to Porchlight Music Theatre following her performances in New Faces Sing Broadway 1969 and Porchlight Revisits Little Me. Other Chicago credits include Mary Poppins, Gypsy, Mame, A Christmas Story, Not Now Darling, and A Touch of Glamour. She has also done regional work at Bigfork Summer Playhouse, Huron Playhouse, and The Youngstown Playhouse. kaylaboye.com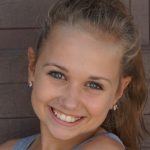 ANNA BRAMLETT (Julie Hope) is thrilled to be in her first Porchlight Music Theatre production! Currently in eighth grade, Anna has been performing in dance and theatre productions since she was four. Favorite past productions include: Singin' In The Rain Jr., Sleeping Beauty, and Let It Be Christmas. Anna is also a member of the Naperville School of Performing Arts competitive dance ensemble. She wants to thank her family for this opportunity to be in this amazing show!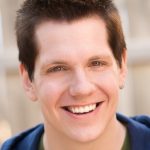 ROY BROWN (Ensemble) is excited to be making his Porchlight Music Theatre debut! Recently he was performing as "Nicely-Nicely Johnson" in Guys and Dolls with Williams Street Rep. Other favorite credits include The Most Happy Fella, Titanic, Plaid Tidings, Gypsy, Glory Days, American Idiot, and Hands On A Hardbody. Roy is a graduate of AMDA NYC. Huge thanks to everyone at Porchlight, the Billy Elliot team, and Noreen.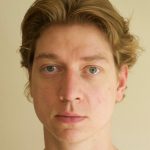 IVAN BRUNS-TRUKHIN (Older Billy), from Siberia, Russia, was admitted to the Novosibirsk Choreography College, Russia at ten years old, graduating in 2002. He went on to Russian University of the Arts in 2009, graduating in 2014 as a teacher of ballet. Ivan has performed as a soloist dancer with ballet theatres and dance companies in Russia, Spain, Japan, and Turkey. He also performed in the Russian production of Cats. After moving to Chicago in 2015, Ivan has been teaching and performing with Elements Contemporary Ballet.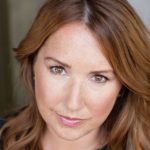 NICOLE CREADY (Mum) is delighted to be making her Porchlight Music Theatre debut! Select Chicago credits include Little Shop of Horrors, Kiss Me Kate, and the Chicago premiere of The Taffetas. Nicole can currently be found on the small screen as the singing and dancing housewife in TV's Empire. As always, love and gratitude to her family and big kisses to her nieces, River and Matilda. For Flora and Ollie – love you forever!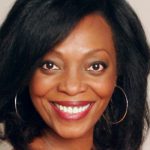 SHANÉSIA DAVIS* (Mrs. Wilkinson) is excited to make her Porchlight Music Theatre debut! Her most recent theatre credit is "Violet" in the Baltimore Center Stage World Premiere of Jazz. Select other Chicago credits include: Immediate Family with the Goodman Theatre, What I Learned in Paris with Congo Square Theatre, Native Son with Court Theatre/American Blues Theatre and Richard III with The Gift/Steppenwolf Theatre. Select Film and television credits include: Empire, Chicago Fire, and Chicago Hope. She is a recipient of the Black Theatre Alliance Award and the Excellence in the Arts Award for Best Actress.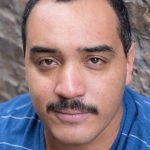 JORDAN DeBOSE (George) is thrilled to be back with Porchlight Music Theatre for his second show. He was last seen with Porchlight as "Kevin Rosario" in In The Heights. Other Chicago credits include The Fantasticks, Tarzan, and Candide. Select other credits include The Full Monty, RENT, Jesus Christ Superstar, and Once on this Island. Thanks to Porchlight for another incredible opportunity!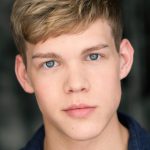 ADAM FANE (Tony Elliot) couldn't be happier to be making his Porchlight Music Theatre debut! Select Chicago credits include Hairspray, Gypsy, Cabaret, First Date, Spring Awakening and Avenue Q, which earned him a Jeff nomination. He performed in the National Tour of Rock of Age and has a supporting role in the upcoming 2018 film, Canal Street. Adam is pretty friggin' stoked to work with this talented company! Thanks to Brenda, Michael, and Linda for this opportunity.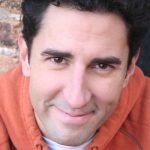 SEAN FORTUNATO* (Dad) just returned from his thirteenth season at Peninsula Players, WI. Select Chicago credits include The Producers with Theatre at the Center, King Charles III with Chicago Shakespeare Theatre, Measure for Measure with Goodman Theatre, The Diary Of Anne Frank with Writers Theatre, and M. Butterfly with Court Theatre. Sean has received five Jeff nominations and won an after dark award. His Film/TV credits include Chicago PD and The Merry Gentleman.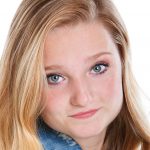 AYLA GRAY (Tracy Atkinson) is thrilled to be performing in her first production with Porchlight Music Theatre! Her favorite roles include "Tinkerbell" in Peter Pan and "Shprintze" in Fiddler on the Roof. Ayla is fourteen and, besides acting and singing, she loves to dance and play violin. She is grateful to her friends and family for their love and support, and gives God all the glory!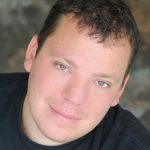 JOHN GURDIAN (Big Davey) couldn't be more excited to make his Porchlight Music Theatre debut! Other credits include Guys and Dolls, The Producers, Young Frankenstein, The Drowsy Chaperon, Shrek, Chicago, How to Succeed in Business Without Really Trying, Spamelot, and A Christmas Story. He is a student of John Komasas and a graduate of Oklahoma City University. Thanks to the cast, crew, PMT, my friends, family, the audience, and Mom.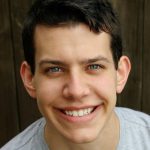 GRAHAM HAWLEY (Accordion Player/Grandma Dancer) is thrilled to be returning to Porchlight Music Theatre where he was last seen in Porchlight Revisits Little Me! Other select Chicago credits include Mary Poppins and Tonya and Nancy the Rock Opera. Graham holds a B.A. in Theatre and Drama from Indiana University and is a proud alumnus of the Singing Hoosiers and Varsity Singers. Huge thanks to his parents, sister, and friends for their endless love and support.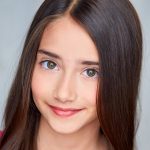 PAULA HLAVA (Angela) is thrilled to be making her Porchlight Music Theatre debut. Paula could previously be seen in Lion King and Sleeping Beauty with the Wilmette Children's Theater. She studies voice with Ellen Morris and dance at Dance Center Evanston and loves volunteering at animal shelters in her spare time. She would like to thank her family and Stewart Talent! Huge shout out to Brenda for giving her this amazing opportunity!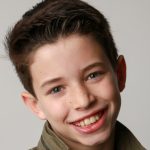 JACOB KAISER (Billy Elliot) is thrilled to be making his debut with Porchlight Music Theatre. He is a member of the All About Dance Company, where he studies tap, ballet, jazz, hip-hop, modern, and tumbling, performing competitively in and around Chicago. He is grateful to his dance teachers and AAD family for pushing him to be the best dancer he can be. Thanks to his family for sharing in and supporting his love of music and the performing arts.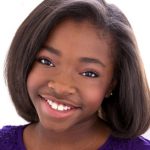 PRINCESS ISIS Z. LANG (Debbie Wilkinson) is delighted to return to Porchlight Music Theatre where she was last seen in Far from Heaven. She is also excited to return to this wonderful show following her performance in Billy Elliot with Drury Lane Theatre. Other local credits include Stairway to The Stars, Books Alive, and the Joffrey Ballet. Her educational institution credits include In the Heights, West Side Story, The Music Man, and The Nutcracker. She is a proud honor roll student at Chicago Academy for the Arts with big dreams!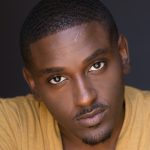 BERNELL LASSAI III (Ensemble) is grateful to work with Porchlight Music Theatre again following his performance in Porchlight Revisits The Rink. Born and raised in Chicago, Bernell has been seen in regional productions of Joseph and The Amazing Technicolor Dreamcoat, A Christmas Carol, Antony & Cleopatra, West Side Story, Romeo & Juliet, and Giggle, Giggle, Quack. Bernell is a proud graduate of The Conservatory of Theatre Arts at Webster University.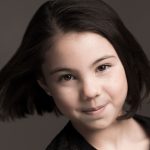 DARBY LEETCH (Allison Summers) is thrilled to be making her theatrical debut with Porchlight Musical Theater. Darby is an accomplished dancer and was awarded Dance Extreme's highest honor of National All American for 2017.  As a newcomer to the stage, she is excited to get to know her fellow cast members and learn about theater life. Darby would like to thank her family and friends for always being her biggest fans.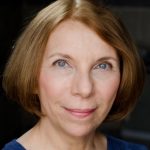 IRIS LIEBERMAN* (Grandma) is returning to Porchlight Music Theatre where she was last seen in How to Succeed in Business Without Really Trying.  A Jeff Award winning actress, she has performed leading and featured roles in over 165 productions. Some recent credits include Cabaret, Beauty and the Beast, Elegy, and Fiddler on the Roof. Select favorites include: Ballad of Little Jo with Steppenwolf Theatre, Caroline, or Change with Court Theatre, and Theda Bara and the Frontier Rabbi with JRT, off-Broadway. Select Film/TV credits include: Hoodlum, Groundhog Day, and Missing Persons.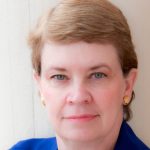 MICHELLE McKENZIE-VOIGT (Lesley) is thrilled to make her Porchlight Music Theatre debut! She could recently be seen in The Glass Protégé with a performance that earned her a 2015 Broadway World Award for Best Non-Equity Actress. Other recent theatre credits include Coriolanus, Guys and Dolls, HMS Pinafore, Gypsy, The Boy from Oz, Beautiful Thing, and Cabaret. A five-time Chicago Emmy nominee, Michelle has also appeared as a soloist with the Southwest Symphony Orchestra and is a company member of Glitterati Productions and Pride Films and Plays. Huge gratitude to Brenda, Linda, Michael, and this supremely talented company.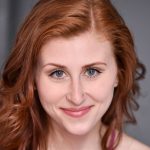 JENNY McPHERSON (Grandma Dancer) is thrilled to be returning to Porchlight Music Theatre, where she was last seen in Porchlight Revisits Little Me. Other credits include Audition Diaries, The King's Critique, and Songs For A New World. She holds a BA in Theatre and Drama with High Distinction from Indiana University, where she served as Varsity Co-Choreographer for the Singing Hoosiers. She is incredibly grateful to her family and loved ones for all their support. www.jenny-mcpherson.com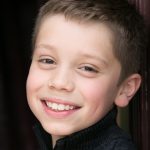 ALEJANDRO MEDINA (Tall Boy) is ecstatic to be making his professional debut with Porchlight Music Theatre! Alex has performed with the nationally award-winning Bravo! and Ovation Performing Arts Academies in Oak Park. When not on stage, he is a busy 5th grader and enjoys playing with his dogs, singing with the Chicago Children's Choir (Lincoln Park/DePaul), playing viola, dancing, and math! Alex wants to thank his parents, sisters, extended family, Bravo! instructors and Transcendance Studio teachers.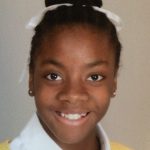 MORIAH MITCHELL (Keeley Gibson) made her first stage debut in The Three Little Pigs. Now twelve years old, she has been seen in Excerpts from The Nutcracker and The Holiday Musical at the Beverly Arts Center and Coppelia and The Nutcracker with the Ruth Page Civic Ballet.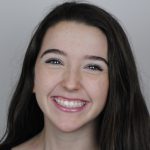 KATELYN MONTGOMERY (Margaret Gormley) is a new face to Porchlight Music Theatre and is excited to share this amazing show and experience with you all. Acting since she was eight and dancing since she was three, Katelyn has a long resumé of productions including Godspell, Cinderella, Ballet Shoes, and Calvin Burger. Katelyn would like to thank her friends and family for supporting her. She hopes you have a great time and enjoy the show!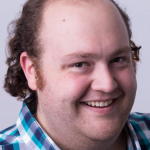 TOMMY NOVAK (Mr Braithwaite) is over the moon to be making his Porchlight Music Theatre debut. After earning a BA in Acting, Directing and Dance from Carthage College he has performed regionally and internationally. Recently Tommy played "Horton the Elephant" in Suessical for an educational tour of China. Regionally Tommy received a Jeff Award nomination for Best Lead Actor in a Musical for his role in The Producers. He'd like to thank his friends and family for their love and support.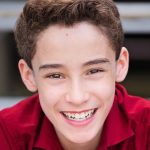 PEYTON OWEN (Michael Caffrey) is thrilled to be making his Porchlight Music Theatre debut!  His recent credits include Mary Poppins, The Christmas Schooner, and The Who's Tommy. Last fall he was featured in a new independent film: Breaking. Thanks to Marty Bronson for being such an excellent tap teacher and Tony Pape for all the vocal guidance. Never ending gratitude to his mom, dad and twin sister, Maggie, for all their support.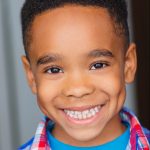 GABRIEL ROBERT (Small Boy) is thrilled for his Porchlight Music Theatre debut. He could most recently be seen in Gypsy with Jedlicka Performing Arts Center and The Magic Flute with the Lyric Opera. Gabriel plays the drums and piano and is studying tap, ballet, jazz, hip-hop and tumbling in hopes of following in the footsteps of his wonderfully talented cast-mates. He would like to thank the wonderful team at Paonessa talent and thanks to his Mom, Dad and brothers for supporting his love of the performing arts.  Follow my adventures @gabrielrobertofficial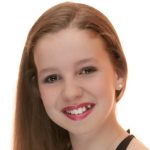 McKENNA ROGERS (Karen Davidson) is new to Porchlight Music Theatre and looking forward to this exciting opportunity. She has been dancing for nine years, seven with Dance and Music Academy whose mission is to positively affect people in the community through dance. She has performed at Anita's Way Stage in Times Square, Winter Wonderfest at Navy Pier, and The Chicago Sky and Northwestern University halftime shows. McKenna is happiest dancing and is honored to be part of this production.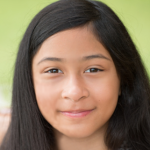 BERNADETTE SANTOS SCHWEGEL (Susan Parks) is thrilled to make her Porchlight Music Theatre debut. Recent credits include Wastwater with Steep Theatre, Christoper Wheeldon's The Nutcracker with the Joffrey Ballet, and The Nutcracker with Ballet Chicago. Film/TV credits include The Ladies Almanack and Shameless. She is a schola soloist and sings duets with her brother Benedict at churches throughout Chicagoland. Bernadette trained at Acting Studio and Lookingglass Arts Camps, attends Skinner North Classical, and, when not performing, studies ballet, tap, piano and harp.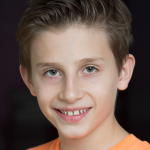 LINCOLN SEYMOUR (Billy Elliot) is thrilled to be making his theatre debut with Porchlight Music Theatre! Lincoln is thirteen and has been training in Ballet, Jazz, Hip-Hop, Modern technique, Tap, and Contemporary at All About Dance Chicago for the past six years. He also trains in Ballet at the Ruth Page Centre for the Arts and is a member of his school's a cappela group. Lincoln would like to thank all his dance teachers and his incredible family for their love and support throughout the years!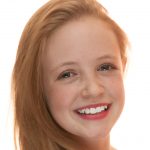 KENDALL SORKIN (Tina Harmer) is excited to make her professional debut at Porchlight Music Theatre! She is in the 7th grade and a proud member of the Trifecta Youth Company at Dance & Music Academy, where she has been studying contemporary, ballet, jazz, tap and acro dance since she was three. Kendall would like to thank her family and friends for being so supportive and her DMA teachers for bringing her this far in her dance and acting career.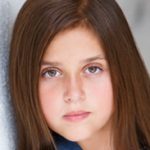 EMERSON TAIT (Sharon Percy) is thrilled to be making her debut with Porchlight Music Theater. Previous credits include Ruthless! The Musical, Gypsy, and numerous productions with Spotlight Youth Theater. Her favorite roles are "Lucy" in Narnia and "Amaryllis" in The Music Man.  Emmy is currently training at Integrity School of Dance in Elgin. She would like to thank everyone at Porchlight for this wonderful opportunity, and her friends and family for their love and support!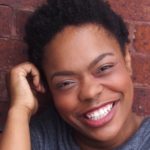 JESSICA VANN (Clipboard Woman) is super elated and blessed to be making her Porchlight Music Theatre debut! Select Chicago credits include Jeff Recommended Story of a Story (The Untold Story), Hair, Ragtime, Beehive, and Crazy for Swayze: A Swayzical. She hopes to take over the world by bringing equal Arts education programs to America's youth. Oh…and win a Tony Award one day! Love you Mom, Dad, broham, and Granny, you all are my rock!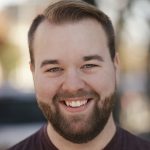 JACOB VOIGT (Ensemble) is making his Porchlight Music Theatre debut! Previous NYC roles include: "Lord Capulet" in Romeo and Juliet, "Bradley Headstone" in Our Mutual Friend, "J.P. Morgan" in Ragtime, and "Edna Turnblad" in Hairspray. He is a proud graduate of NYU's Tisch School of the Arts, and has performed in concert at Carnegie Hall and Radio City Music Hall. Thanks to Michael, Brenda, and Linda for this incredible experience. Love to Rob and Mandy. @thejacobvoigt www.thejacobvoigt.com
---
*Denotes member of Actors' Equity Association
ELTON JOHN (Music), the international singer/songwriter and performer, has had a monumental career that has spanned more than three decades. He is one of the top-selling solo artists of all time, with 35 gold and 25 platinum albums and more than 250 records sold worldwide. The national Academy of Recording Arts and Sciences has awarded Elton multiple Grammys, including the Grammy legend award. In the early 1990s, Elton collaborated with lyricist Tim Rice on the soundtrack for The Lion King, winning him an academy award. The album produced two top-selling, award-winning singles: "Can You Feel the Love Tonight" and "Circle of Life." The Tony Award-winning Broadway production of The Lion King and Aida both awarded Elton with Grammys for Best Musical Show Album. Elton composed the music for Billy Elliot, which was nominated for a record nine Oliver Awards, winning Best Musical, among others. He garnered a top-five UK hit with the song "Electricity." Elton continues to tour the world with his critically acclaimed Red Piano show. In 1992 Elton established the Elton John AIDS Foundation, which today is one of the leading nonprofit HIV/AIDS organizations. In 1998, the Queen of England knighted him Sir Elton John, CBE. In 2004, Elton received the Kennedy Center Honor for his lifetime of contributions to American culture and excellence through the performing arts.
LEE HALL (Book & Lyrics) was born and bred in Newcastle Upon Tyne and educated at Cambridge University. Lee was nominated for an Oscar for his screenplay of Billy Elliot the movie. Among his theatre work are The Pitmen Players (Live Theatre/Royal National Theatre, 2008) Cooking With Elvis (Nominated for an Olivier Award) and the multi-award winning Spoonface Steinberg. He has also adapted many plays including The Good Hope (Royal National Theatre), A Servant to Two Masters (RSC/Young Vic), Mr. Puntila and His Man Matti (Almeida), Leonce and Lena (Gate Theatre), Mother Courage (Shared Experience), The Barber of Seville (Old Vic Bristol). He has worked extensively for the BBC in both radio and television. His version of I Pagliacci opened in September 2008 at the English National Opera. He has been writer in residence at the Live Theatre, Newcastle Upon Tyne and the Royal Shakespeare Company.
BRENDA DIDIER (Director/Co-Choreographer) is thrilled to be directing her 5th mainstage production for Porchlight Music Theatre after Dreamgirls, In the Heights, and the revues Putting It Together and Ain't Misbehavin. Most recently she directed Hair at Mercury Theater Chicago. Ms. Didier is a director, choreographer, and owner/director of the Lincolnshire Academy of Dance — now celebrating its 20th season! Ms. Didier is a multiple Jeff Award recipient in both direction and choreography. Her greatest joy is the rehearsal process and collaboration with actors, designers, musicians and, finally, the audience. "Much gratitude to the entire Porchlight staff, Michael, Jeannie, Craig, Kayla, Linda, Adrian and this inspiring cast, creative team and band! My love to mom and Mike. Electricity- find yours and give back when you can!  We have the power within each of us to make a difference in our lives, our neighborhoods and the world. Peace and Love!"
CRAIG V. MILLER (Co-Choreographer) is returning to Porchlight Music Theatre after choreographing Porchlight Revisits Little Me and working as assistant choreographer for Porchlight's production of Ain't Misbehavin'. Additional credits include: choreographer for Artists Giving Back World AIDS day's performance of Rent and assistant choreographer for Mercury Theatre Chicago's production of The Color Purple, which won a Broadway World Award for Best Choreography in a Musical. His work has also been presented at Dance Chicago, Dance Chance, and Chicago Freelance Dance. Craig has danced for Eisenhower Dance Ensemble, Michigan Dance Project, Inaside Chicago Dance, Esoteric Dance Project, Chicago Repertory Ballet, Dance in the Parks, Dance for Life finale, and Chicago Dance Crash. He holds a BA in Dance Performance from University and a Peffpointe© certified teacher at the 25 hour level, teaching workshops, and choreographing for competitive dance studios.
LINDA MADONIA (Music Director) is thrilled to be back at Porchlight Music Theatre. As a Music Director and Conductor in the Chicago area for the past 30 years, credits include the UK tour of Persuasion for Chamber Opera Chicago. I Left My Heart, and The Man That Murdered Sherlock Holmes at The Mercury Theater. Little Me, In the Heights, A Funny Thing Happened on the Way to the Forum and Double Trouble at Porchlight Music Theatre where she also serves as an Artistic Associate. Hollywood's Greatest Hits, The Fantasticks, Cabaret and Man of La Mancha for Light Opera Works. For the past ten years, Linda has been the music director for Chicago's equity Joseph Jefferson Awards. During the day, Linda owns American Eagle Productions, a touring theatre company that takes shows and workshops directly into schools. American Eagle has been doing shows for twenty-five years and presents 250 shows a year to Chicago area schools
CHRISTOPHER RHOTON (Scenic Designer) is delighted to be back at Porchlight Music Theatre where his work was last seen in End of the Rainbow. For the past two years, he has served as the Festival Scenic Designer at Texas Shakespeare Festival and he has worked regularly with Adirondack Theatre Festival, Bloomington Playwrights Project, and The Rose Theater. Christopher earned his MFA in Scenic Design from Indiana University in Bloomington. For more information, please visit www.Christopher-Rhoton.com
BILL MOREY+ (Costume Designer) is an Artistic Associate at Porchlight Music Theatre. Bill is a twelve time Jeff Award Nominee in Costume Design and has won the Equity Jeff Award for Porchlight's productions of Nine, The King and I, How to Succeed in Business Without Really Trying, and Dreamgirls. He is also the recipient of two After Dark Awards and the BroadwayWorld Chicago Award for Costume Design. His work has been seen at Theo Ubique, TimeLine, Lifeline, Piven, BoHo, and Off Broadway at the York Theater. www.billmorey.com
ROBERT HORNBOSTEL (Sound Designer) is excited to be back again for his sixth production with Porchlight Music Theatre and this amazing team! Recent Porchlight credits include In The Heights, Dreamgirls, Porchlight Revists Chess, Far From Heaven, Ain't Misbehavin', Side Show, Porchlight Revists Babes in Arms, and A Funny Thing Happened on the Way to the Forum. Robert is a freelance composer, designer and engineer in Chicago, including work with New Millennium Theater, Raven Theater, Eclectic Theater, First Floor Theater, Roosevelt University, and many others.  Robert is returning from his second summer with Music Theatre of Wichita where he was the Audio Systems Supervisor for the season, and Sound Designer for Oklahoma! Robert would like to thank his fellow designers, friends, and family for their continued support. Selections of his previous work can be found at www.TechmagicDesigns.com. Enjoy the Show!
MEALAH HEIDENREICH (Properties Designer) is excited to be returning to Porchlight Music Theatre to prop her sixth show with these powerful talents. Some of her previous designs include: In the Heights, A Funny Thing Happened … Forum and Dreamgirls with Porchlight; Caged Dames and Miracle! With Hell in a Handbag Productions; The House That Will Not Stand with Victory Gardens Theatre; Really, Really and Recent Tragic Events with Interrobang Theatre Project; Chalk and Mai Dang Lao with Sideshow Theatre Company. Mealah is an ensemble member with Hell in a Handbag Productions and owes most of her success to her bestie, Isaac and wife, Debbie.
ADRIAN ABEL AZEVEDO (Assistant Director) is thrilled to be returning to Porchlight Music Theatre and to be working with Brenda Didier again after last season's successful run of In the Heights. Other work with Porchlight includes: New Faces Sing 2001, New Faces Sing 1969 and the upcoming New Faces Sing 1959. He has previously assisted for productions in various Chicago houses including Steep Theatre, Goodman Theatre and Teatro Vista. Azevedo is on staff for Goodman Theatre in the Education and Engagement Department.  He also tweets and instagrams (Twitter: @CafeConLin Instagram: adrian_abels_album) Thank you to Brenda, Michael, Craig, Linda, the entire cast and crew for this amazing show and welcome to Porchlight's new home, the Ruth Page Center for the Arts. Y Yando te amo mucho!
MICHAEL WEBER (Artistic Director) most recently directed End of the Rainbow for Porchlight Music Theatre as well as the Porchlight Revisits productions of Chess, Mack & Mabel, Bells Are Ringing and Fade Out – Fade In. His productions of Sweeney Todd, Pal Joey and Assassins at Porchlight Music Theatre, Grand Hotel at Drury Lane Theatre Water Tower Place and She Loves Me at Theatre at the Center were each nominated for the Equity Joseph Jefferson Award for Best Production-Musical. Other directing credits include Living the History-125 Years of the Auditorium Theatre starring Patti Lupone, John Mahoney and stars of Lyric Opera of Chicago, The Joffrey Ballet, Alvin Ailey American Dance Theatre and more, Fifth of July and Talley's Folly at the Oak Park Festival Theatre, The Petrified Forest at Theatre at the Center, Beauty and the Beast at Marriott Theatre, Over the River and Through the Woods at The Mercury Theater and Cirque du Symphony at Sears Center Arena. The recipient of two Joseph Jefferson Awards, he has written and directed the past nine Joseph Jefferson Awards ceremonies. Weber's regional acting credits include The Merry Widow and The Sound of Music at Lyric Opera, 42nd Street at Paramount, Annie Get Your Gun and Gypsy (both starring Patti LuPone) at Ravinia, Disney's My Son Pinocchio at First Stage Milwaukee, Around the World in 80 Days at Cleveland Playhouse, The Winter's Tale and Henry V at Chicago Shakespeare Theatre, Angel Street at First Folio Shakespeare, and The Gifts of the Magi at Indiana Repertory. Having served previously as artistic director of Drury Lane Theatre Water Tower Place (now The Broadway Playhouse) and Theatre at the Center, Michael is proud to serve as a pledge host on WTTW, Channel 11, and is author of the play, WAR of the WELLeS.
JEANNIE LUKOW (Executive Director) is a founding member of Porchlight Music Theatre's board of directors and served for six years as its president. She was thrilled to join the staff in September 2014 as the company's first Executive Director. Prior to taking the helm at Porchlight, Jeannie ran Bespoke Cuisine, one of Chicago's leading cooking party venues, which she co-founded/owned for 12 years. Before the hospitality/food business, Jeannie built a 15-year career in marketing communications, much of it spent in association management. Her most recent position there was as Managing Director of Marketing Communications for the National Association of Realtors, one of the nation's largest trade associations. She is a native Michigander and graduate of Michigan State University.
Chicago Tribune – Chris Jones
http://www.chicagotribune.com/ entertainment/theater/reviews/ ct-ent-billy-elliot-review- 1017-story.html
THREE and HALF STARS OUT OF FOUR
"Porchlight's Chicago cast of 'Billy Elliot' surely will win you over"
"The Porchlight Music Theatre production of "Billy Elliot," through which I sat Sunday night with misty eyes, is to a great extent what I always hoped this piece would become in Chicago"
"You couldn't see this show and not be hugely taken with this crew, as they move around the stage, dancing, pulling faces and having the best time. That infectious spirit permeates and dominates the show"
"Shanesia Davis, who plays the ballet teacher Mrs. Wilkinson here, is every bit as good as anyone I've seen play this role. So is Sean Fortunato, who digs mineshaft-deep into his own emotional well to pull off Billy's grieving dad. And how great it is to see Adam Fane, finally given a role that challenges him emotionally, and showing what he can do as Tony, Billy's brother."
"Didier's staging is full of new, funny ideas, all in the spirit of the piece, all adding to its heart. What matters with "Billy Elliot" is that you get the emotional key right, and that happens here."
"I'm sure I'll see "Billy Elliot" again, although my long journey with this show feels complete now. Here it is, one more time, affordably priced but soul intact, ideal for families, bursting with veracity and heart, open for business in the city for which it was made."
---
Chicago Sun-Times – Hedy Weiss
https://chicago.suntimes.com/entertainment/porchlights-bravura-billy-elliot-taps-a-remarkable-young-talent/
HIGHLY RECOMMENDED
"Porchlight Music Theatre's fervent, heartrending, tears-and-laughter-inducing new production of the show"
"[Lincoln] Seymour is so natural, and at the same time so gifted, that when one of the adults in the musical explains that dance can be a calculated technical art, or something that emerges from the person like breath itself, it sounds as if the line were added just to pay tribute to him. (In fact, it is in the script.)"
"[Brenda] Didier has gathered a phenomenal cast of more than 30 performers, including 17 kids (one of whom, Jacob Kaiser, will alternate with Seymour). And she has conjured a communal spirit that syncs perfectly with the "Billy Elliot" story, and the show's beguiling score"
"Doing full justice to that score is music director/pianist/conductor Linda Madonia and her superb musicians"
"A starry turn by the luminous, clarion-voiced Shanesia Davis"
"Every supporting character (including a pack of super-sized macho miners and cops) has been ideally cast. "
""Billy Elliot" marks Porchlight's move from the West Belmont area to the Gold Coast, where it is now a resident company of the Ruth Page Center for the Arts. On opening night, artistic director Michael Weber named the illustrious companies — Chicago Shakespeare, Lookingglass, Chicago Children's Theatre — who previously occupied the stage. Porchlight is every bit a worthy successor."
---
Host of "Backstage" and "Behind the Curtain" WGNPLUS.com – Paul Lisnek
THREE STARS OUT OF FOUR
"Transferring "Billy Elliot" from Broadway to the local stage is no easy task. The need for a large cast, accurate dialect, full voice and most importantly a triple-threat Billy who can sing and act in addition to dance…but as always, Porchlight is up to the challenge! Choreography adapted from the Broadway production works very well on this new stage, and kudos for masterful set design and flawless scene changes in a fast paced, multi-setting show. The lead and ensemble are in strong voice and the scenes between Billy and his Mom  bring tears to audience members already well acquainted with the show. A smashing kick off to the new season!!"
---
PictureThisPost.com – Susan Lieberman
http://www.picturethispost.com/porchlight-music-theatre-presents-billy-elliot-review-leap-pits/
HIGHLY RECOMMENDED
"Once again, Porchlight's intimate interpretation of a big musical immerses the viewer far more deeply than a commercial tour. BILLY ELLIOT in the hands of director Brenda Didier is both emotionally rich and theatrically satisfying."
"Chicago musical theater regulars such as Sean Fortunato as Billy's widowed father and Iris Lieberman as Billy's semi-senile grandmother are in glorious form. Same for the ensemble — from the youngsters who carve specific characters for themselves in a provincial ballet class to a seasoned performer like Jeff Bouthiette who makes every moment on stage count."
"As the ballet teacher Mrs. Wilkinson, Shanesia Davis gives us a woman with no illusions about her pathetic class but with enough confidence in Billy's talent to face down his resistant father and older brother."
"We cheer Billy's journey from "Shine" – the early number where Mrs. Wilkinson prods her motley class of little girls – to the soaring dance number that literally takes him aloft. BILLY ELLIOT convinces us that artistic talent will overcome the greatest of obstacles. If that isn't optimistic enough, Porchlight's production ends with an elaborate tutu-filled curtain call that's worth the price of admission — even without the magnificent two and a half hours that preceded it."
---
StageandCinema.com – Larry Bommer
https://www.stageandcinema.com/2017/10/16/billy-elliot-porchlight/
RECOMMENDED
"Billy Elliot was born to dance; likewise his cinematic tale just had to become a musical. But it's a case of apples and oranges: If you loved the Universal Pictures film from 2000, you'll like the musical. If you never saw the movie, or wish it had been both more political and more spectacular (i.e, larger and louder than life), you'll love this multi-Tony winner."
""Billy Elliot the Musical" is a real contender."
---
AroundtheTownChicago.com – Alan Bresloff
http://www.aroundthetownchicago.com/theatre-reviews/billy-elliot-the-musical/
FIVE STARS OUT OF FIVE 
"Spectacular"
"A powerful performance by Sean Fortunato, who continues to show Chicago audience just how versatile he is"
"played to perfection by Adam Fane"
"the always reliable and incredible Iris Lieberman, who never ages and has more energy that most of the 12 years olds on the stage"
"Please be advised to bring a small tissue package with you, as this play has places where you WILL need them."
---
NewCity – Aaron Hunt
https://www.newcitystage.com/2017/10/18/dirty-dancing-a-review-of-billy-elliot-at-porchlight-music-theatre/
RECOMMENDED
"Porchlight Music Theatre continues its fearless pursuit of programming that gently nestles in the lap of lyric theater as universally gripping discussion. This artform shows every character in a new and sharp relief, giving us the opportunity to watch both ourselves and anyone we might secretly consider "other," shielded by the footlights."
"Director/choreographer extraordinaire Benda Didier and musical director Linda Madonia champion an ardently transparent company, dancing up a storm while keeping us on the precipice of their scuffle."
"Sean Fortunato's tortured father is a gut-wrenching study in multiple levels of profound loss."
"As the dance teacher Mrs. Wilkinson, Shanésia Davis shields her broken heart behind highly-polished brass balls, breaking ours in the bargain."
"Faced with the challenge of offering maternal genuineness while also serving as comic foil, the always charming Iris Lieberman's Grandma is the newest jewel in her encrusted theatrical crown, one of which the Jeff Award Committee will surely take notice."
"Newly ensconced in the storied theater at The Ruth Page Center for the Arts, Porchlight remains an important voice of musical theater in Chicago, spinning between a vibrant but financially strapped storefront theater scene and the big-money dinner theaters of the suburbs."
"You mustn't miss this singular experience, gifted by a producing organization that affords us glowing productions and helmed by top artists, gnawing fearless on the joint of today's headlines."
---
Windy City Times – Mary Shen Barnidge
http://www.windycitymediagroup.com/lgbt/THEATER-REVIEW-Billy-Elliot-The-Musical/60855.html
"Porchlight Music Theater's delight in its nifty new home at the Ruth Page Center is palpable—indeed, on view for everyone to share.
For starters, it can now assemble a cast of 35 performers on the stage—at the same time, mind—for a singing-and-tapping curtain call. It can hoist its young hero on fly-wires for dream sequences. It can dazzle us with a soliloquy choreographed by both dance and fight instructors."
"Director Brenda Didier accomplishes it all in under two and a half hours of seamless spectacle amply fulfilled by an ensemble featuring a squad of high-spirited and high-stepping children led by Lincoln Seymour ( alternating with Jacob Kaiser ) and Peyton Owen as the boys destined to make their own way in the world, along with Sean Fortunato and Shanesia Davis as coal-country parents with their own unfulfilled artistic aspirations"
---
BroadwayWorldChicago.com – Rachel Weinberg
https://www.broadwayworld.com/chicago/article/BWW-Review-BILLY-ELLIOT-THE-MUSICAL-at-Porchlight-Music-Theatre-20171101
"Billy Elliot bursts with heart and passion."
"[Lincoln] Seymour acts the part with a fierceness and emotional vulnerability that allows the piece to soar."
"The always excellent Sean Fortunato shines in the role of Billy's gruff father, who is still keenly grieving the loss of his wife. Though Fortunato presents an appropriately hardened exterior, he takes his character's arc to its full depth-particularly when he must decide whether to shun or embrace what he considers an unusual activity for his son to pursue. Adam Fane also hits the right notes as Billy's older brother Tony and brings a fiery dedication to all of his scenes. Iris Lieberman adds humor to this melancholy piece as Billy's eccentric Grandma, and her timing is immaculate. As Billy's best friend, Michael, Peyton Owen is nothing short of delightful, and he makes the number "Expressing Yourself" a highlight. Shanésia Davis finds the balance between tough dance teacher and warm mentor as Billy's ballet instructor Mrs. Wilkinson. The ensemble work is solid throughout the production, and the actors collectively give a needed sense of community."
"Porchlight's BILLY ELLIOT ignites emotional sparks from start to finish, embracing the musical's more serious themes of working class challenges and government oppression, while also emphasizing the joyous message of discovering one's identity. And if the curtain call doesn't leave you with a huge smile, it's quite possible nothing will. BILLY ELLIOT finds all the emotionally resonant notes and makes them dance."
---
Chicago Reader – Oliver Sava
https://www.chicagoreader.com/chicago/billy-elliott/Event?oid=32577025
READER RECOMMENDED
"Didier's direction achieves the balance of grace and grit required by Lee Hall and Elton John's adaptation, best reflected in the performances of Sean Fortunato, whose portrayal of grieving widower is steeped in pain, and Shanésia Davis, who's an electric onstage presence when she gets to cut loose."
---
Dueling Critics – Jonathan Abarbanel and Kelly Kleiman
https://theartssection.org/home/2017/11/1/porchlight-music-theatres-production-of-billy-elliot-soars
"Billy Elliot Soars!"
---
ChicagolandMusicalTheatre.com – Barry Rezel
https://www.chicagolandmusicaltheatre.com/billy-elliot-electrifies-homecoming-for-porchlight-in-its-new-digs-inside-the-ruth-page-center-for-the-arts/
HIGHLY RECOMMENDED
"What the Brenda Didier-directed version at Porchlight does best is show off the fears at the core of this striking mining town juxtaposed against youthful idealism and the rights of young people to be allowed to follow their dreams."
"The strong ensemble cast also brings standout performances from Sean Fortunato as Billy's father (bring the Kleenex for his kindly, haunting "Deep in the Ground") and Adam Fane, Chicagoland's Matt Damon, as tough and angry brother Tony. So, too, the truly gorgeous ballet work of Ivan Bruns-Trukhin (Older Billy) is just stunning. And as the remembrance of Billy's Mum, Nicole Cready shows off her lovely voice and tender characterization; "The Letter," sung with Mrs. Wilkinson and Billy, is an absolute highlight."
"All this said, there's a Constantin Stanislavski "No Small Parts" honor to be given for this production. Awarded periodically in ChicagolandMusicalTheatre.com reviews, this honor goes to the onstage actor or actress who turns a relatively small part into something patrons will long remember about this production. For Porchlight's Billy Elliot, the award goes to Tommy Novak, who oozes comedy with every single thing he does to encapsulate the character of Mr. Braithwaite, the ballet class' accompanist and gatekeeper. Nowhere is he better than in "Born to Boogie," showing off some serious vocal chops and dance moves, even if he (hilariously) omits the final splits. His work is a master class for young actors."
---
SplashMagazine.com – Justin LeClaire
https://chicago.splashmags.com/index.php/2017/10/19/billy-elliot-the-musical-porcoughhlight-music-theatre-review/
HIGHLY RECOMMENDED
"Hope and anguish clash in the emotionally cathartic, visually riveting, and all-around electrifying production"
"undoubtedly the most ambitious production that Porchlight Music Theatre has ever done, and, I'm happy to say, it's also their best."
"And, if Billy Elliot is any indication of where things are headed for this company then I have no doubts that Porchlight has an exciting future ahead."
---
ChicagoTheaterandArts.com – Reno Lovison
http://chicagotheaterandarts.com/2017/10/23/porchlight-mines-a-diamond-in-billy-elliot-the-musical/#sthash.8czFkIJT.HXArraYX.dpbs
HIGHLY RECOMMENDED
"Led by Director Brenda Didier, the company is outstanding from beginning to end starting with Jacob Kaiser who is an energetic and expressive dancer, singer and actor."
"The ensemble was excellent, and it was clear that the girls of the ballet were having a blast."
"Recognition must be given to dialect coach, Sammi Grant because there was never a time that anyone's "English" accent was a distraction or got in the way of their performance."
"Conductor/ Pianist Linda Madonia and her musicians Justin Kono, Cesar Romero, Greg Strauss, Cara Hartz, Dan Kristan and Sarah Younker provided the cast with a wonderful accompaniment behind the set's sliding glass panels in the back of the stage which provided an effective illusion of the miners' elevator decent at the end of the play."
"In short this production is perfection."
---
Perfomink.com – Bec Willett
http://perform.ink/review-billy-elliot-porchlight-music-theatre/
Critic's Pick
"One of the most enjoyable pieces of musical theater I've seen in Chicago."
"The joy on stage, due in no small part to the culture of community, makes this Billy Elliot a delight to watch."
---
ChicagoTheatreReview.com – Colin Douglas
https://www.chicagotheatrereview.com/2017/10/born-to-boogie/
HIGHLY RECOMMENDED
"This is a gritty, exciting and joyously inspiring production."
"It's a celebration, in every way, of the strengths we harbor and our need to always be true to ourselves."
"This production also demonstrates the need for keeping art in our school system, as well as in our own mundane lives. Ms. Didier and her astoundingly talented cast all bring "Electricity" to the stage of the remodeled Ruth Page Center for the Arts, while rejoicing in what it means to follow your dream and live the life that's meant for you."
---
SethSaith.com – Seth Arkin
http://sethsaith.blogspot.com/2017/10/born-to-boogie-billy-elliot-remains.html#.WefC2KB1f5w.twitter
Four and half stars out of five
"Superb… Billy Elliot is a superior musical."
---
Audience Response

---
Behind The Scenes

---
First Rehearsal
---
For more videos on Billy Elliot the Musical and all of our Mainstage, Porchlight Revisits and New Faces Sing Broadway productions, please visit Vimeo.com/PorchlightMT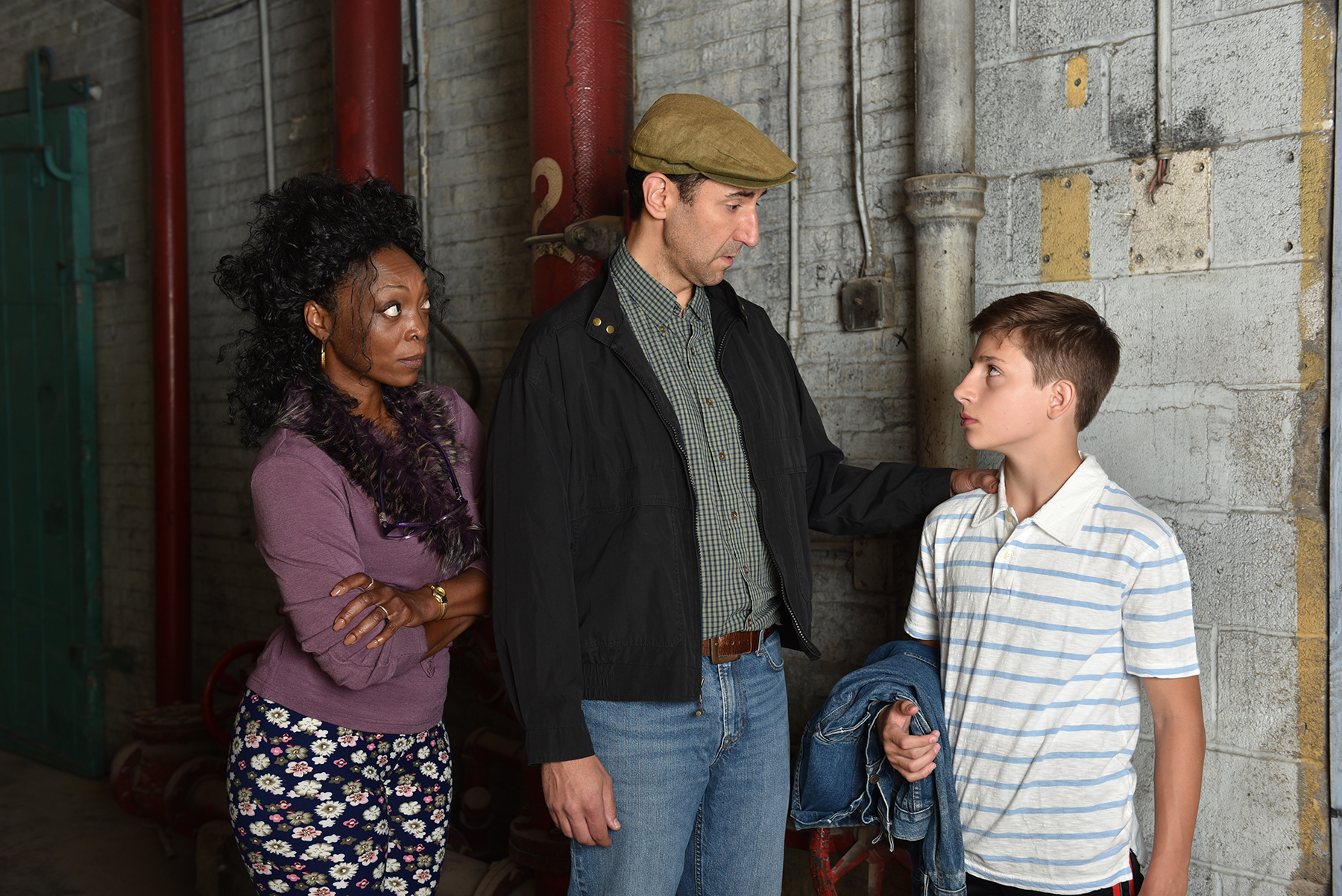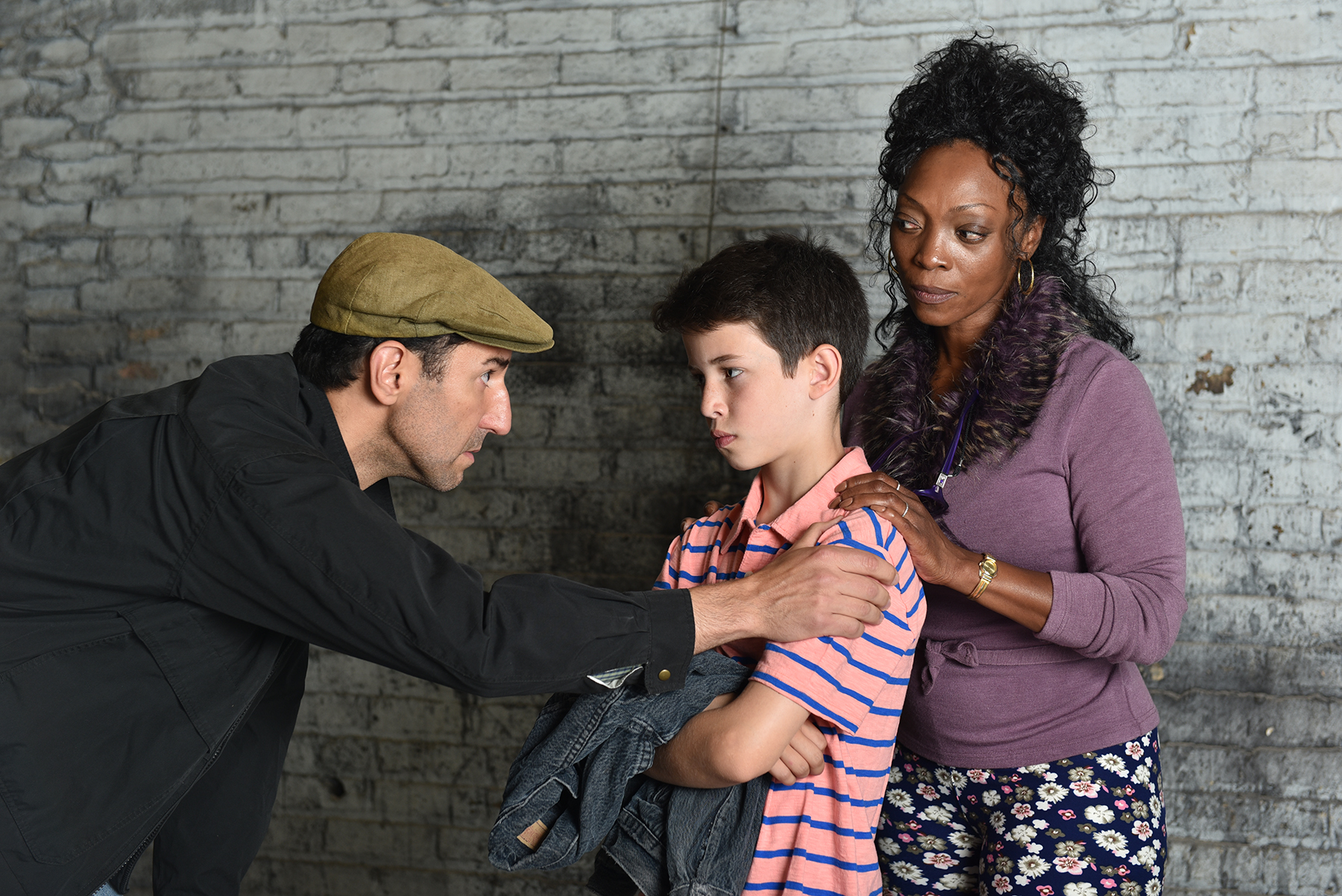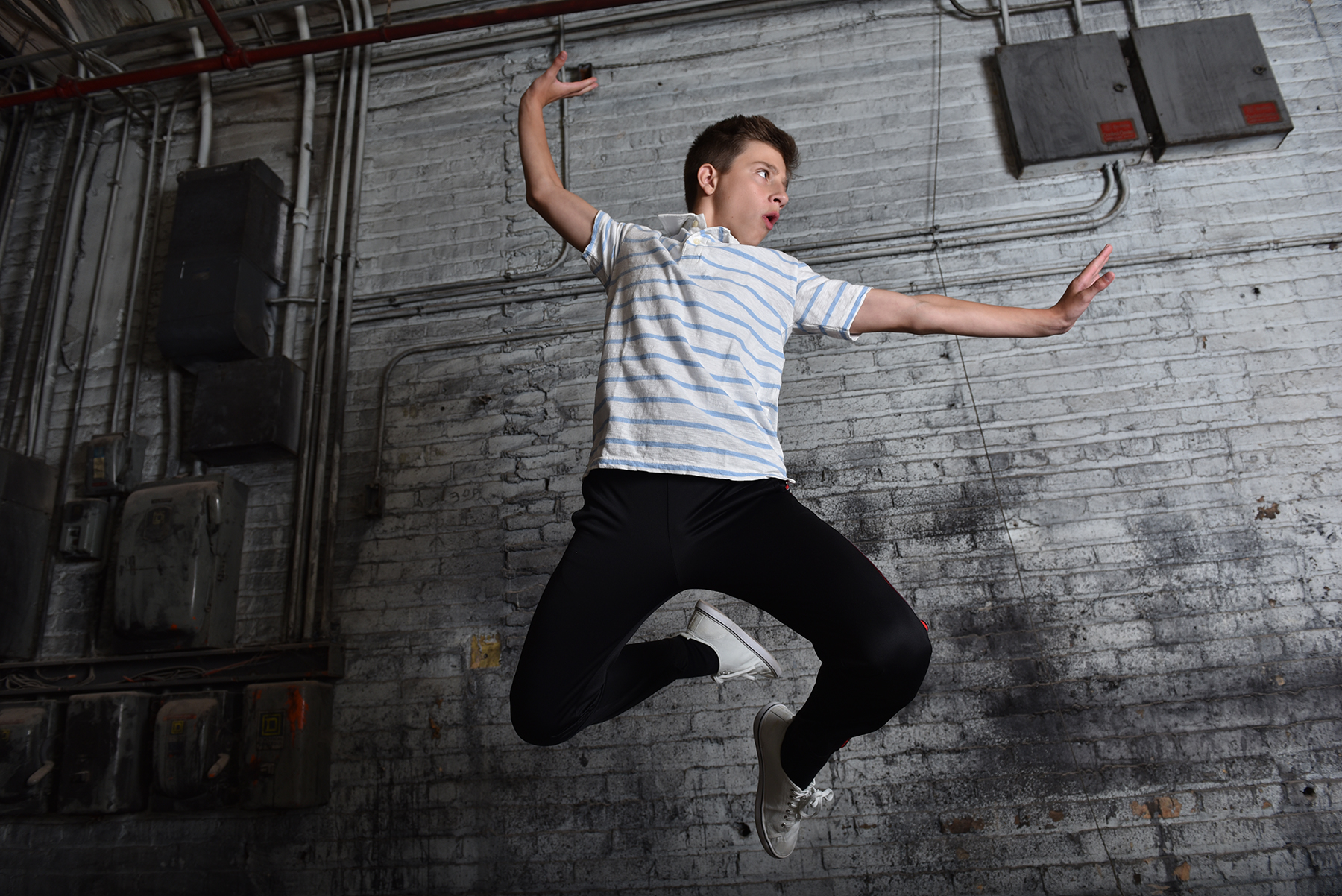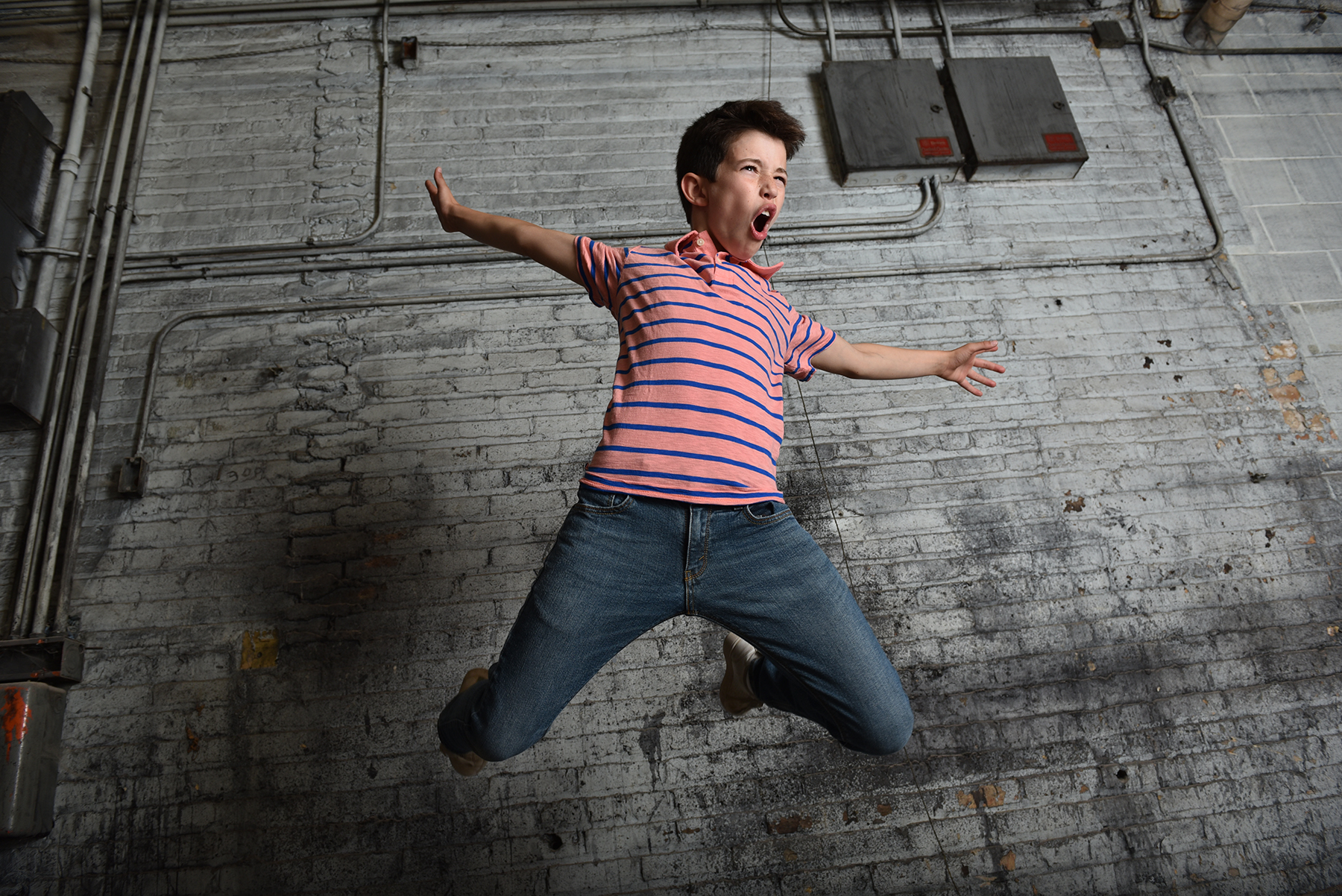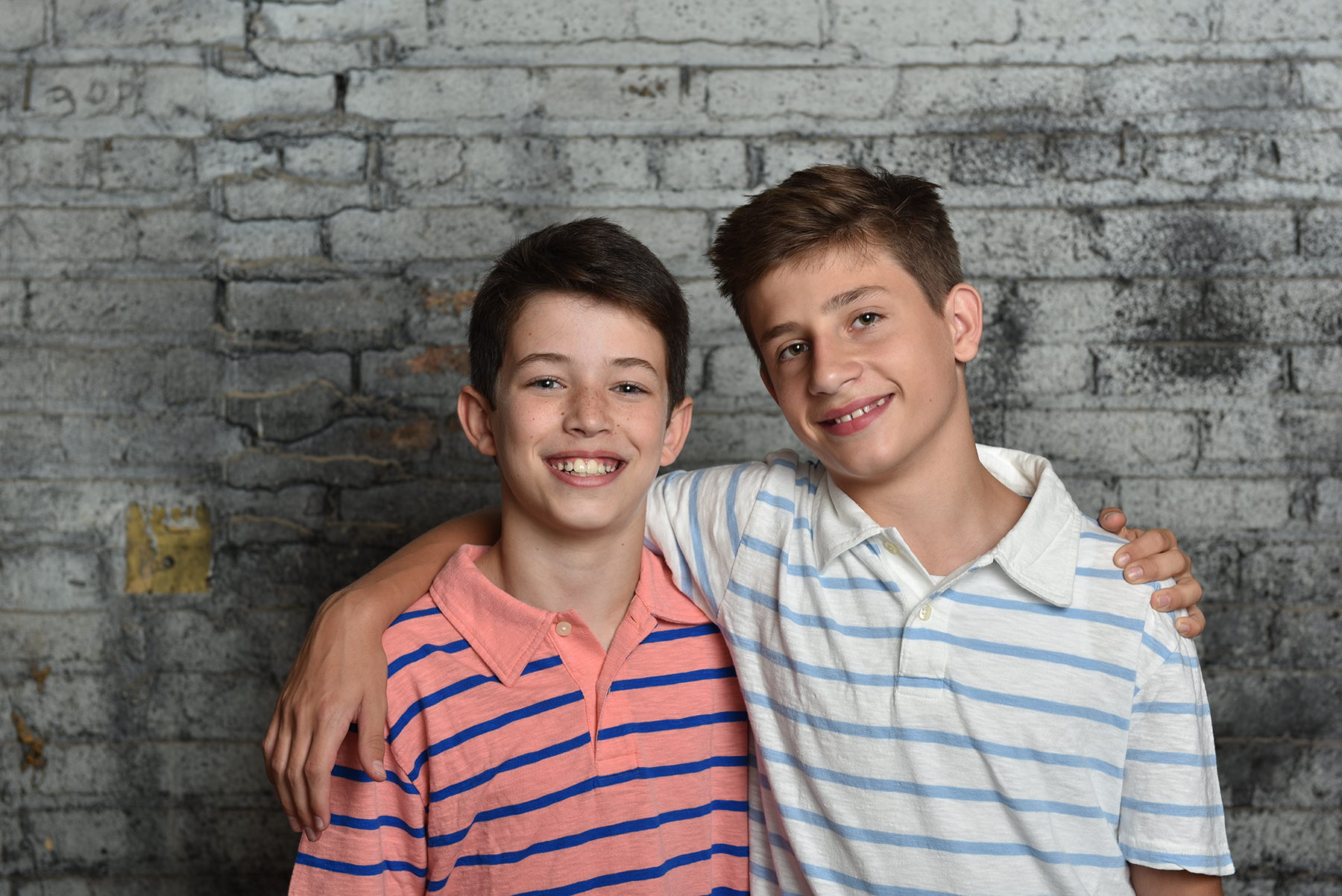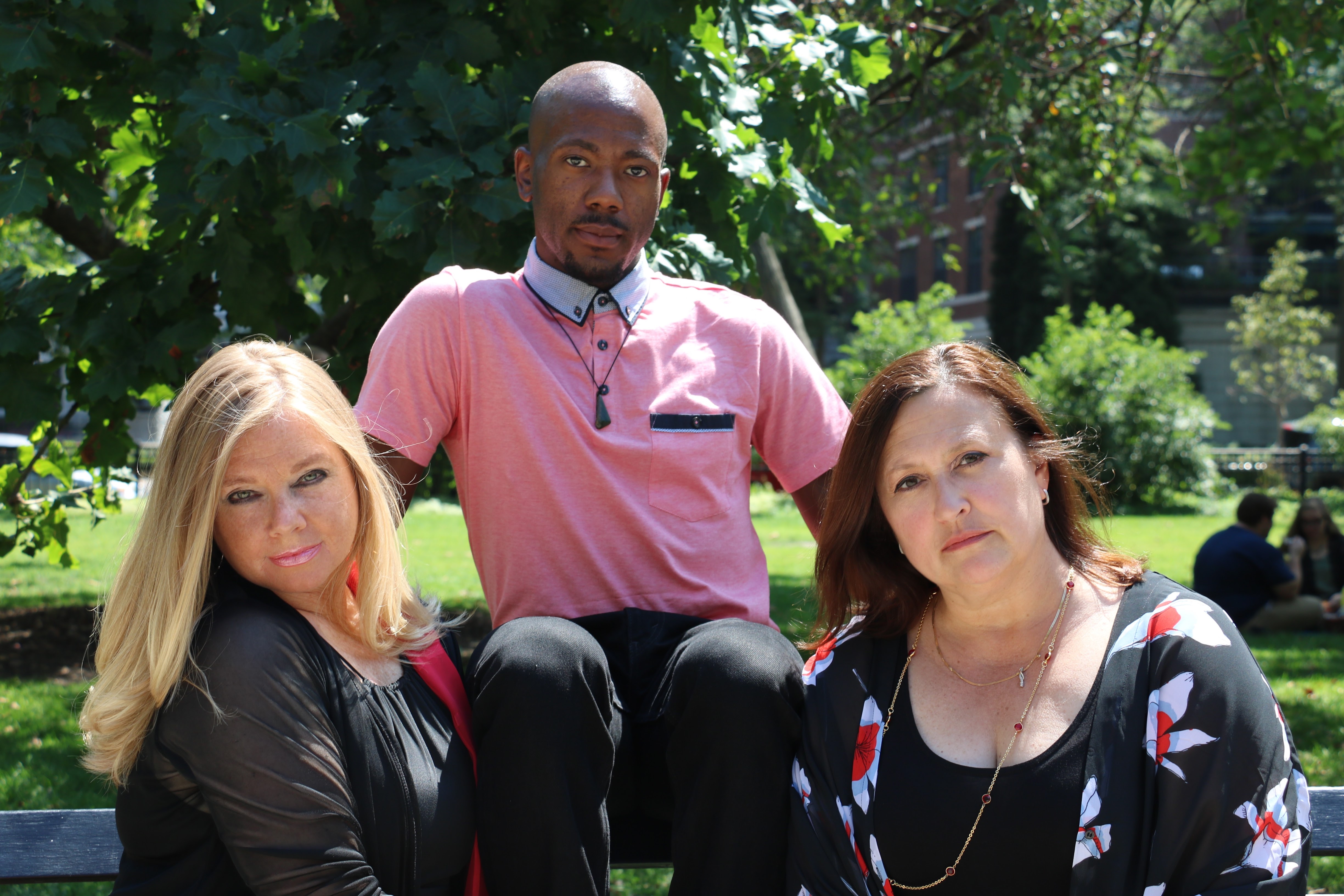 (L to R) Director & Co-Choreographer Brenda Didier, Co-Choreographer Craig V. Miller, Music Director Linda Madonia