Equity, Diversity & Inclusion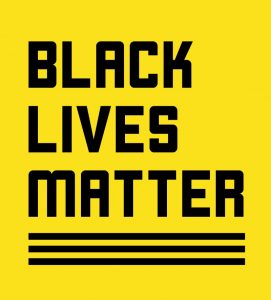 Porchlight believes Black Lives Matter and stands with others in denouncing racism, bigotry, hate and intolerance, and in reaffirming our total commitment to equity, diversity and inclusion as we advance our mission both on and off the stage.
Taking a stand is not enough. The horrific murder of George Floyd and many others has galvanized us — at Porchlight, around the nation, and around the world. We understand that real, lasting change will not come until each and every one of us steps up, assumes responsibility, and takes action to address racism as it exists in every industry and at every organization, including our own.
With a renewed spirit, we are stepping up our focus on the important work of being actively anti-racist. We recognize our responsibility to make Porchlight a place where BIPOC (Black, Indigenous and People of Color) artists, audiences, colleagues, and beyond feel welcome, involved, supported and heard, and to use our platform and privilege to effect change.
We're starting with creating a task force consisting of representatives from our staff, board, community partners, and artists — including BIPOC voices — as the first step on an intentional journey to assess and understand how Porchlight can better champion diversity, equity, and inclusion as fundamental values to influence change at all levels of our organization and in our community.
We know our future actions must demonstrate this commitment to change. We will be adding to our website a page where we will outline our goals, hold ourselves accountable for action and provide updates on our progress. While we're proud of the many stories commemorating and celebrating Black Culture we've been able to tell onstage, we still have much work to do. We look forward to sharing more with you in the days and weeks ahead, as well as the months and years to come. The long-overdue process of eradicating racism will be an ongoing one; we invite you to join us on this journey and we welcome any thoughts you would like to share to help us and our audiences learn.
---
Additional Resources
Interviews/Videos Viewing: 
Articles:
Books/Reading:
(Note: Please purchase any books from Semicolon Bookstore, Chicago's ONLY black woman-owned bookstore and gallery.)
For Young Readers: 
Places to Donate:
Where to spend your money: