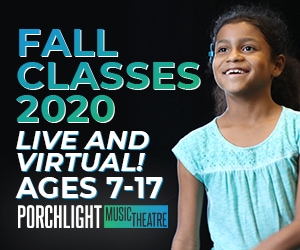 FALL & SPRING YOUTH CLASSES
TWELVE-WEEK SESSIONS, OFFERED EACH FALL & SPRING • AGES 4-17
Porchlight is proud to be Chicago's home for music theatre and believes in the power of studying theater to build self-confidence, creative thinking, and open us all up to be more empathetic and caring humans. Our youth classes are designed to build sequentially, with our youngest actors learning basics, up to our most advanced young artists creating a full production. Your young artist is welcome to join us at any stage!
Classes are held at:
Holtschneider Performance Center at the DePaul University School of Music
2330 N. Halsted St.
Chicago, IL 60614
Accessible by CTA Red, Brown and Purple line trains at the Fullerton CTA Stop, as well as the Fullerton and Halsted buses. 
Want to give Spring Classes a try before you buy?
Join the first week of Spring Classes 2023 for $23.
Price applies to any age section pending class availability. If you would like to register after the sample, the cost of the sampler will go towards your purchase. Not valid with any additional discount codes.
Register for Spring Class Sampler
---

MINI MUSICALS • AGES 4 – 6
Offered each Fall and Spring term, 12 weeks
Sundays 2:30 – 3:30 PM
Spring 2023: February 12 – May 7 (no class 4/9)
$250
Budding actors join us each week for songs, games, making new friends, and having a blast on stage! Our youngest students stretch their theatre muscles as they create an original musical story – with dance moves, props, and songs to share at home – to share with family and friends on the last day of class!
---

BROADWAY BASICS • AGES 7 – 10
Offered each Fall and Spring term, 12 weeks
Saturdays, 11:30am – 1:00 pm
Spring 2023: February 11 – May 6 (no class 4/8)
$400
Enter the world of music, drama, dance, writing, and more while practicing teamwork, communication, and problem-solving. Students will be introduced to their actor tools — their bodies, voices, and imaginations — while singing and dancing to classic and contemporary Broadway hits, writing their own story, and with lots of time for playing games and making new friends. At the end of the session join us for a final performance to celebrate all your young actors' work!
---

MUSIC THEATRE BOOTCAMP • AGES 11 – 13
Offered each Fall and Spring term, 12 weeks
Saturday 1:00pm – 3:00 pm
Spring 2023: February 11 – May 5 (no class 4/8)
$500
Intermediate actors build on basic skills to learn about building an ensemble, singing in harmony, developing more challenging characters, and learning more complex choreography. Actors will write their own story paired with musical theatre classics and new hits to share with family and friends at the end of the term!
---

ADVANCED MUSIC THEATRE PERFORMANCE • AGES 14 – 17
Offered each Fall and Spring term, 12 weeks
Sundays 3:30pm – 6:30 pm
Spring 2023: February 12 – May 7 (no class 4/9)
$650

Our most advanced actors will tackle challenging choreography,  music, and scene work to create a final showcase that highlights both ensemble and individual work. Actors will set individual performance goals and learn how a musical is constructed from first rehearsal to final performance and enjoy special elements to help prepare them for college or professional auditions. Family and friends join us at the end of the term for a glimpse at all your actor's hard work!

Register for Advanced Music Theatre Performance

Payment plans are available for all youth programming by emailing rebeccah@porchlightmusictheatre.org. Scholarships and financial aid available by filling out this application.
---
Scholarships for Youth Programming
Scholarships are available, along with financial aid and payment plans. To apply for a scholarship, apply HERE. For more information on scholarships, please visit our FAQ section or email Porchlight's Education Director Rebeccah Singer* at rebeccah@porchlightmusictheatre.org.
Scholarships Provided due to generous donations from: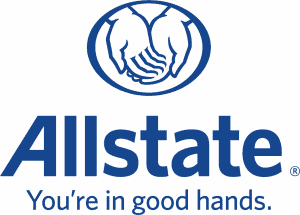 ---
Pronoun Key: + (he/him/his); * (she/her/hers); ^ (they, them, theirs);  = (any with respect)
---