Our Performance Home at The Ruth Page Center for the Arts
The Ruth Page Center for Arts (RPC) is located just steps from the Michigan Avenue "Magnificent Mile" in the heart of a lively shopping, dining and cultural district known as the Water Tower Arts District. The historic 1927 building that The Center calls home sits on lovely tree-lined Dearborn Street in the heart of the Gold Coast.
The Ruth Page Center for the Arts carries forward the mission of helping to develop great artists and connect them with audiences and community. Founded by Chicago icon and internationally-renown performer, choreographer and dance patron, Ruth Page, The Center reflects her vision of supporting dance excellence in Chicago. As a prominent force in the Chicago arts community, The Ruth Page Center for the Arts carries on that legacy through its initiatives and programs that nurture the dance art form, and by being an arts incubator for emerging and established artists and arts organizations through its Artist-in-Residence programs. Porchlight Music Theatre is proud to be The Center's newest Artist-in-Residence and eager to collaborate on the many synergies between dance and music theatre; adding to RPC's continued success and creating an even more vibrant center for Chicago performance and education. The Ruth Page Center for the Arts boasts an impressive roster of resident companies including Chicago's first ballet company, Chicago Ballet, who can trace their roots to RPC, as well as Lookingglass Theater Company and Chicago Shakespeare Theater, who both called The Center home before moving on to establish their own venues.
The Ruth Page Center for the Arts features a spacious, yet intimate proscenium theatre, accommodating 218 patrons in both main floor and balcony seating. In addition, RPC has numerous classrooms and rehearsal spaces used primarily for their own dance education programming. For its own productions, Porchlight Music Theatre operates the box office, as well as concessions and merchandise sales.

---
The Ruth Page Center for the Arts
1016 N. Dearborn St.  Chicago, IL 60610
(2-1/2 blocks south of Division St. and 4-1/2 blocks north of Chicago Ave.)
www.ruthpage.org
Porchlight Music Theatre presents its Mainstage and Porchlight Revisits productions at The Ruth Page Center for the Arts. Other programming, such as the New Faces Sing Broadway series and the annual Chicago Sings concert, are held at other venues.
Porchlight's Commitment to Accessibility
Our new home is completely handicap accessible with an elevator to the balcony and lower levels. Additionally, as launched with the 2016-2017 season, we are proud to offer Open Captioned performances for each Mainstage production. Click here for more details on this and other accessibility programs.
Ruth Page Center for the Arts
1016 N. Dearborn St.  Chicago, IL 60610
(2-1/2 blocks south of Division St. and 4-1/2 blocks north of Chicago Ave.)
---
Public Transportation
The Ruth Page Center is easily accessible by bus (#22, #36, #70 and #156*) and "L" train (Red Line Clark & Division stop), visit the CTA website to plan your trip and for the most up-to-date information! *Please note the #156 LaSalle bus does not operate after 7:30/8:10pm, or on weekends and holidays.
---
Parking
Valet – Valet Parking is $15 and is located directly in front of the Ruth Page Center entrance.
On-street metered parking – limited street parking  is also available throughout the neighborhood – $4 per hour, with a 2-hour maximum (surge pricing may apply, check meters for current pricing).
Public parking lots – There are numerous paid lots/garages in the area. We encourage patrons to use spothero.com or a similar discount, pre-paid parking website/app to secure parking in advance.
Newberry Plaza, 1030 N. State Street, just around the corner from RPC and in the midst of many dining options – $8 for 3 hours; $12 for 6 hours; $15 for 12 hours – patrons must purchase a discount parking "Chaser Card" at the RPC front desk after parking in this lot.
LAZ Parking, next to the Hotel Indigo at 1250 N. Dearborn St, just north of Division St. – $12 for 6 hours – parking stub must be validated at the RPC front desk.
Ruth Page Center for the Arts
Ruth Page Center for the Arts, North Dearborn Street, Chicago, IL, United States
Local Dining
The Gold Coast is one of the most famous districts in Chicago for dining, an area that's awake long after the Loop has gone to sleep. A variety of options are within within a one- or two-block walk of the theatre. Here are some of the closest options for pre- and post-theatre dining, along with dining deals from our restaurant partners!

---
MAY MENU SPECIAL AT WALTON STREET!
Walton Street Kitchen & Bar is offering a special prix fixe menu for Porchlight patrons during the month of May. Located in the new Nº9 Walton building at the corner of State and Walton, Walton Street is a neighborhood restaurant and cocktail lounge serving lunch, dinner & weekend brunch. Stop by and tell them Porchlight sent you!


PREFERRED DINING PARTNER
Porchlight is partnering with Top Nosh Hospitality restaurants, located near the intersection of Dearborn and Elm streets, just two blocks north of the theatre.

CURRENT OFFER
20% OFF on the day of your performance (must present proof of purchase for discount)
Blue Door Kitchen & Garden – $$ – 52 W. Elm St. – casual American comfort food from fresh, seasonal ingredients sourced from Midwest farms, including its namesake and Oprah Winfrey's former Indiana property, Blue Door Farm; weekend brunch – (312) 573–4000
Chicago q – $$ – 1160 N. Dearborn St. – southern bbq with a fun Savannah–esque décor; exclusive bourbon list; weekend brunch – (312) 642–1160
La Storia – $$$ – 1154 N Dearborn St. – elevated, multiregional Italian kitchen and bar, Michelin-rated, in historic surrounds with patios and a courtyard – (312) 915-5950
---
CAST CELEBRATION SPONSOR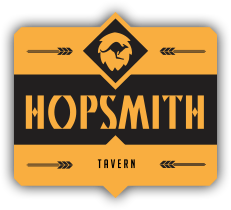 Hopsmith Tavern – $$ – 15 W. Division St. — (312) 600–9816
Upscale pub fare located right on the hot strip of Division St. bars. Hopsmith Tavern has got you covered for all of your pre-show or post-show party needs with Customizable food and beverage packages and private space available depending upon your needs. Click here or contact Mikaela Melendez to reserve today.
---
AREA DINING OPTIONS
8 Bar & Patio – $$ – 8 W. Maple St. – upscale bar menu; late night; weekend brunch
Bistronomic – $$ – 840 N. Wabash St.– seasonal and locally sourced French fare; casually elegant choice for foodies and celebrations; weekend brunch – (312) 944–8400
Gibson's Bar & Steakhouse – $$$$ – 1028 N. Rush St. – a Chicago fine–dining classic; lively atmosphere; late night – (312) 266–8999
Hugo's Frog Bar & Fish House – $$$ – 1024 N. Rush St. – the follow–up restaurant to the highly successful Gibsons Bar & Steakhouse offering fine–dining steaks and seafood; patio; late night – (312) 640–0999
Lou Malnati's – $$ – 1120 N State St. – family-owned local chain for Italian classics and known for their Chicago-style, deep-dish pizzas with butter crusts – (312) 725-7777
LuxBar – $$ – 18 E. Bellevue – upscale casual; fresh comfort food; late night; brunch; patio seating
Maple & Ash – $$$ – 8 W. Maple St. – elegant modern steakhouse; wood–fired menu; award–winning sommelier, downstairs lounge open late – (312) 944–8888; 
Mario's Table – $$$ – 21 W. Goethe – casual Italian with a cozy bar – (312) 944–0199
Mercadito Kitchen – $$ – 10 E. Delaware Pl. – authentic Tex–Mex cuisine in modern surrounds within the Talbot hotel; wide menu from tacos to spaghetti and meatballs; happy hour; weekend brunch with live music – (312) 640–8141
Nico Osteria – $$$$ – 1015 N. Rush St. – from One Off Hospitality Group, an upscale authentic Italian seafood restaurant at the Thompson hotel; weekend brunch – (312) 994–7100
Pizano's Pizza & Pasta – $$ – 864 N. State St. – casual Italian with award-winning thin-crust pizza; (312) 751–1766
Tavern on Rush – $$$ – 1031 N. Rush St. – an extensive menu of classic American fare with upscale and casual options; late night; patio; bustling bar/lounge area – (312) 664–9600
Venue Amenities
Fully accessible, accommodating 218 patrons in comfortable traditional theatre seating on the main floor or balcony (accessible by elevator).
Valet parking for $15, with drop off directly in front of the Ruth Page Center entrance.
Assigned seating (no general admission), selected by you when you place your subscription or single-ticket order.
Porchlight handles all aspects of the ticketing experience, offering you the best and most knowledgeable service possible, including walk-up, phone and online sales.
Loads of dining options – an array of dining options are within a one- or two-block of the theater.
Many public parking options with numerous self-parking options in the area (see parking info below).
Easily accessibility by public transportation – many bus lines are within one block, and the Red Line is just 2-1/2 blocks away.
The Ruth Page Center for the Arts – Seating Chart
---