Ernest Shackleton Loves Me
CHICAGO PREMIERE!
Ernest Shackleton Loves Me
May 6, 2023 — June 1, 2023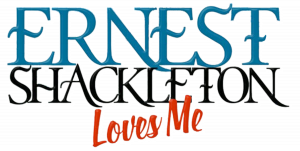 Music by Brendan Milburn+
Lyrics by Val Vigoda*
Orchestrations and Additional Music by Ryan O'Connell+
Book by Joe DiPietro+
Directed by Michael Unger+
Music Directed by Eric Svejcar+
Ernest Shackleton Loves Me is the critically acclaimed new musical with a tongue-in-cheek script by Tony Award-winner Joe DiPietro+ (Memphis). In this wildly inventive adventure, a sleep-deprived single mom and video game music composer is contacted across time by the famous polar explorer Ernest Shackleton+. Inspired by her music, he shares his epic Antarctic journey with her in video and song. Together, they conquer the odds in a timeless love affair for the ages. Awarded 2017 Best New Musical by the Off Broadway Alliance.
---
MICHAEL UNGER (Director) BIO TBA
ERIC SVEJCAR (Music Director) BIO TBA
---