September 9, 2016 – December 31, 2016 (2016 – 2017 Season)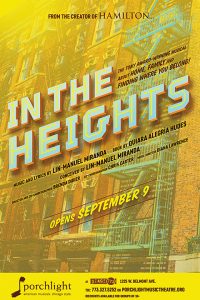 Music and Lyrics by Lin-Manuel Miranda
Book by Quiara Alegría Hudes
Direction and Co-Choreography by Brenda Didier
Co-Choreography by Chris Carter
Music Direction by Diana Lawrence
From the creator of Hamilton and winner of Tony Awards for Best Musical and Best Score, In The Heights tells the universal story of a tight knit community in New York's Washington Heights neighborhood — a place where the windows are always open and the breeze carries the rhythm of three generations of music. It's an area on the brink of change, full of hopes and dreams, where the biggest struggles can be deciding which traditions you take with you, and which ones you leave behind.
Missy Aguilar – Daniela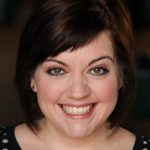 Missy is eager to be back with Porchlight Music Theatre where she was seen in Porchlight Revisits Babes in Arms as "Baby Rose" and Porchlight Revisits City of Angels as "Oolie/Donna." Most recently Missy appeared as "Calliope" inXanadu at ATC, and "Ivy u/s" (performed) in The Man Who Murdered Sherolck Holmes with Mercury Theatre, "Atina/Ursula u/s" in Disney's The Little Mermaid, and "Mrs. Jennings/Fanny u/s" (performed) in Sense and Sensibility: A New Musical both with Chicago Shakespeare Theatre. Missy's other recent Chicago area credits include: Women on the Verge of a Nervous Breakdownand The Beverly Hillbillies with Theatre at the Center, Les Miserables with Drury Lane, Nunsense with Fox Valley Repertory, and her primera vez In The Heights with Paramount Theatre can Yando y Keely ~ no lo habría hecho sin ti tanto. Unlimited love & gratitude for his endless patience to my husband Matt, my mentor Bill, and always, with all my heart, to my Mom who is busy "saying funny things to the stars." Para mi Papi: sin lo que me ha enseñado sobre el hogar y trabajo duro, yo no estaría aquí. No puedo esperar para compartir esto con ustedes. ¡pura vida! www.missyaguilar.com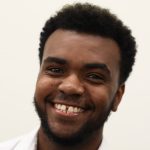 Stephen Allen – Benny
Stephen is very excited to be a part of the case of In The Heights at Porchlight Music Theatre. Playing "Benny" has always been a dream of his. He has bee nperforming in theatrical productions for the past five years. Favorit roles include "Seymour" in Little Shop of Horrors, "Donkey" in Shrek The Musical and "Arthur Patterson" in Bronzeville. He has enkoyed every moment he has spent with this cast and can't wait to share this story.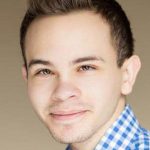 Frankie Leo Bennett – Sonny
Frankie is honored to be joining the Porchlight Music Theatre family for In The Heights. Favorite credits include: Hit The Wall, Lippa's The Wild Party, Cabaret, The Pirates of Penzance (Northwestern University). Workshops/ Readings: The Legend of New York and Scrooge in Love! (American Music Theatre Project); PrOne (Chicago Music Theatre Festival). Bennett was most recently seen as "Christina Crawford" in Christmas Dearest (Hell In A Handbag Productions). Much love to the entire cast of characters in his liffe who support his career. www.frankieleobennett.com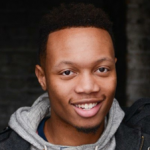 Jordan Clanton – Ensemble Swing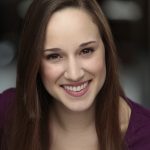 Danielle Davila – Ensemble Swing
Danielle is so excited to be a part of In The Heights! Credits include Rock-A-Hula and Lights! Camera! Music! with Norwegian Cruise Line; Wizard of Oz (Dorothy), Pinkalicious (Pinkalicious), Hairspray (Shelley), Swing!, The Addams Family, and Mary Poppins with Little Theatre on the Square; The Music Man (Zaneeta) with Western Playhouse; A Chorus Line (Bebe), Spamalot, and Seussical the Musical with Timberlake Playhouse. She holds a B.F.A. from Millikin University. Danielle would like to thank God and her family for their continuous support! Alabanza!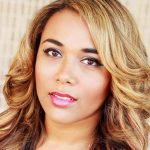 Leah Davis – Carla
Leah is ecstatic to be making her professional debut with Porchlight Music Theatre! Leah is a recent graduate of Eastern Illinois University and the 2015 Broadway World Chicago recipient for "Best Actress in a Resident Non-Equity Musical" for her performance in American Idiot. She would like to thank her friends and family for their support, the amazing cast and crew, and finally, the members of this community for keeping the love alive.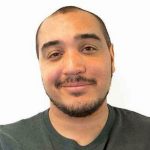 Jordan DeBose – Kevin Rosario
Jordan is excited to be making his Chicago Theatrical debut with Porchlight Music Thearte! From Tulsa, OK, he has been seen in roles such as "Collins" in Rent, "Horse" in The Full Monty, "The Engineer" in Miss Saigon and more. He'd like to thank his fmaily for being his everything, his friends for their constant support and the cast and crew for welcoming him into their family.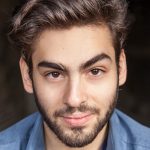 Jack DeCesare – Usnavi De La Vega
Jack is excited to be making his professional debut – fresh out of school – with Porchlight Music Theatre. Born and raised in New Castle, Pennsylvannia he found theatre by way of little league sports, playing in a band and martial arts. Deciding to pursue performance as a career he moved to Chicago and graduated from the Theatre School at DePaul University. He continues to play guitar, piano and bass alongside his brother who continues to be a source of inspiration and artistry. Jack thanks his very musical family for always supporting him and encouraging his creative energy.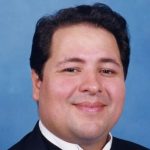 Stan Decwikiel Jr. – El Piragüero
Stan is proud to make his Porchlight Music Theatre debut, bringing El Piragüero to life once again. Past roles include "Beadle Bamford" in Sweeney Todd, "The Governor and Vanderdendur" in Candide, "Pinkerton" in Madame Butterfly, "Florestan" in Fidelio and"Laurie" in Little Women. He participated in the Des Moines Metro Opera Apprentice Artist Program and sand with the Grant Park Festival Chorus. he dedicates his performance n memory of his father and in honor of his mother.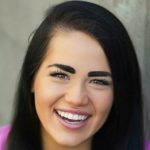 Lucia Godinez – Nina Rosario
Lucia is a junior at Northwestern University, majoring in Theatre/Musical Theatre Certificate program with a double major in Latino Studies, and she is beyod thrilled to be making her Porchlight Music Theatre debut! Favorite Northwestern credits include Green Day's American Idiot, The Drowsy Chaperone, Anna In The Tropics and Hair. Por su propia abuela cubana, Mamamá.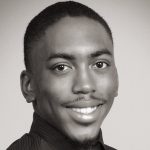 Kristopher Knighton – Graffiti Pete
Kristopher is delighted to be performing in his first theatrical production. he is a Hip Hop dance instructor and performer wit hHip Hop ConnXion and Wings Dance Studio.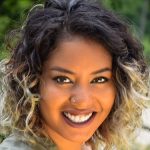 Nicole Lambert – Ensemble
Nicole is excited to be making her debut with Porchlight Music Theatre. After spending a few years away to dance with Boom Crack Dance Company, she is delighted to be returnig to the theater. Prior to her dance career, Nicole's favorite credits include "Mimi" in Rent with BrightSide Theater, "Carmen" in Fame with Real Clear Theater Company, and "Peggy" in Godspell with Saint Sebastian Players. She has a degree in Music Education with an emphasis on classical and jazz voice and currently teaches music at Bell Elementary and Lookingglass Theater. Nicole is very grateful to be a part of such an amazing cast and is thankful to all those involved for bringing such an important story to life.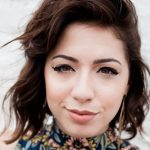 Michelle Lauto – Vanessa
Vanessa is so excited to be making her Porchlight Music Theatre debut in one of her all-time favorite shows. Recent credits include the Chicago premieres of The Boy From Oz (Jeff Nominated-Best Supporting Actress, Pride Films & Plays), 35mm: A Song Exhibition (Circle Theatre) and Murder Ballad (Bailiwick Chicago). Michelle is a proud graduate of The Second City Training Center Conservatory. ¡Viva Puerto Rico! Thank you to everyone back home on the other side of the GWB and to Nick and our puppy, Otto.  www.michellelauto.com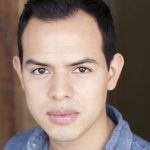 Cisco Lopez – Ensemble
Cisco is thrilled to be working with Porchlight Music Theatre. Chicag ocredits include Planted (Rogue Elephant Productions), Dead Man Wlaking (Priven Theatre), Mutt (Stage Left & Red Tape Theatre), Macbeth (Midsommer Flight), Take Me Out (Eclectic Theatre), Fiddler on the Roof, Damn Yankees (Light Opera Works) and Letters Home (Griffin Theatre Company). He holds a BFA in Theatre Performance from Baylor University.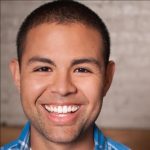 Yando Lopez – Ensemble
Yando is thrilled to be back at Porchlight Music Theatre doing one of his favorite shows. He was last seen at Porchlight in the Jeff Award-wining Sondheim on Sondheim, Porchlight Revisits Bells are Ringing and New Faces Sing Broadway 1972. Yando was most recently seen in American Blues Theatre's production of Little Shop of Horrors. He has worked with the Paramount Theatre, Chicago Children's Theatre, Black Ensemble Theatre, the Other Theare Company, Brown Paper Box and Court Theatre. He is a proud Northwestern graduate. Many thanks to his family, Adrain, Branda, Chris and Michael. ¡Paciencia y fe!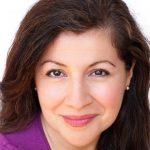 Isabel Quintero – Abuela Claudia
Isabel is very pleased to be making her Porchlight Music Theatre debut. Previous credits include the play/musical Sarita By Maria Irene Fornes with Halcyon Theater, as well as Goodman Theater concert readings of Sarita and Let The Eagle Fly – the story of Cesar Chavez. Other Goodman credits include The Sings of Sor Juana, Boleros for the Disenchanted and Esperanza Rising. A favorite role was playing "Mother/Madre" in Al Son Que Me Toques, Lorca a musical adaptation of Lorca's Blood Wedding, and more recently, The Adventures of Don Chipotle at Storefront Theater. Other companies include: Steppenwolf, Teatro Luna, American Theater Company, Lifeline, Adventure Stage and Victory Gardens. She has appeared in various roles on film, television and radio commercials. Later this year she will release the CD La Osa Menor a compilation of her father's original Spanish poetry, sung to original Latin American music by Gonzalo Cordova.  www.facebook.com/LaOsaMenorAlbum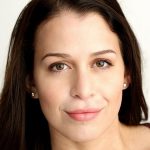 Elena Romanowski – Ensemble
Elena is thrilled to be making her Porchlight Music Theatre debut! Recent credits include: West Side Story (Paramount, Drury Lane), "Rosalia" in West Side Story (The Fireside) and Guys and Dolls, South Pacific (Light Opera Works). She has her BFA in Musical Theatre from Millikin University. Many thanks to Brenda and PMT for allowing this Sorta Rican to live her dreams on stage telling this story. All my love to Mom, Dad, Seester and Cody.  www.elenaromanowski.com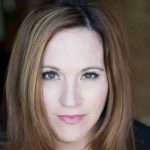 Keely Vaquez – Camila Rosario
Keely is thrilled to make her Porchlight Music Theatre debut! Her theatrical credits include: Dee Snider's Rock and Roll Christmas Tale at the Broadway Playhouse, In The Heights at the Paramount Theatre, Hairspray and Seussical at Drury Lane Oakbrook, as well as roles at Theatre at the Center, The Mercury Theatre, Goodman Theatre, Beef and Boards Theatre (IN) and The New Theatre (KS). Keely spent eight years performing in Las Vegas with Barry Manilow and touring with him to over 50 US cities, several countries and more than 25 television shows such as Ellen, The Today Show, Good Morning America, The Emmy Awards, The American Music Awards, Dancing With The Stars, PBS' A Capitol Fourht as well as six DVD concert specials. Endless thanks and love to this beautiful cast, production team and crew. For my Mom. Alabanza.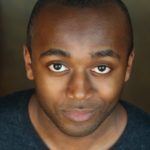 Travis Austin Wright – Ensemble 
Travis is ECSTATIC to make his Porchlight Music Theatre mainstage debut. He was last featured in Porchlight's New Faces Sing Broadway 1949. Travis has more recently appeared in The Producers with Mercury Theatre and Dogfight with BoHo Theatre. He has alos worked with Light Opera Works, Underscore Theatre, Raven Theatre, Mercy Street Theatre and Pride Films & Plays. Travis is a proud graduate of the Music Conservatory at The Second City Training Center. Follow him on Instagram @IAmTravieAustin  www.TravisAustinWright.com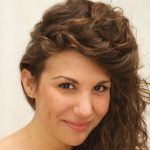 Dmi Zaino – Ensemble
Demi is a Chicago-based actress and is elated to be making her debut in In The Heights with Porchlight Music Theatre! Theatre credits include: "Karen" in Fugitive Songs (BoHo Theatre), "Cheryl" in Evil Dead the Musical (Starvox National Touring Company), Seussical (Chicago Shakespeare Theatre) and Hairspray (Marriott Lincolnshire). Educational credits include: "Emma Goldman" in Ragtime, "Radio" in Caroline or Change, "Dr. Scott" in Rocky Horror Picture Show, "Tracy Turnblad" in Hairspray, "Mrs. Lovett" in Sweeney Todd, "Lorna Moon" in Golden Boy and "Bee-Bee" in Suburbia. Demi would like to say thank you for the unconditional love and support from her family. A huge thank you for her voice teacher Chris Misik for always believing in her. Demi dedicates eahc performance to Billy Misik. In love and song, CARPE DIEM! 
Brenda Didier – Director/Co-Choreographer
Brenda is honored and humbled to tell this beautiful stoy. Ms. Didier is a multiple Jeff Award recipient in both direction and choreography. Her previous Porchlight Music Theatre credits include the recent Dreamgirls– for which she is nominated for a Jeff Award for Best Direction of a Musical- and Porchlight Revisits Chess. She is the owner and artistic director of the Lincolnshire Academy of Dance now in its 19th season. She is most proud of the academy's scholarship program which helps struggling families, select charities and LAD's outreach program for inner city schools and dance studios. These scholarships are in memory of many people most notably Matthew Gunnels and Harlan Haimes. Much gratitude to this gifted cast, creative team, band, Chris, Adrian, Diana L., Jessica, Diana M., Isabel, Elena, Travis, Jeannie, Michael, Porchlight and my Mike and mom! Keep loving one another. Paciencia y Fe!
Chris Carter – Co-Choreographer
Chris is excited to be back working with Porchlight Music Theatre after choreographing the smash hit Dreamgirls, assistant-choreographing Porchlight Revisits Chess and directing New Faces Sing Broadway 1949. He is a graduate of Grand Valley State University with a liberal arts degree in dance. A former scholarship student of The Debbie Allen Dance Academy in 2009. Chris has traveled all over performing, directing and choreographing. Some of his credits include: Godspell, The Secret Garden, Pirates of Penzance (GVSU); Show Boat and Oklahoma (Lyric Opera Chicago); Show Boat (San Francisco and Houston Grand Opera); Hairspray (Drury Lane Oakbrook); Joseph…(Paramount Theater); Duke Ellington's Queenie Pie (Chicago Opera Theater); Oliver, Carousel and Brigadoon (Light Opera Works); The Wiz, 42nd Street and Guys and Dolls (Theater at the Center); Smokey Joe's Cafe (Circle Theater); Wild Party (Actor's Theater) and choreographer for the Grand Rapids Civic's SRT the past four years. Other credits include: national tours, commercial, industrial and concert work.
Diana Lawrence – Music Director
Diana is thrilled to be returning to Porchlight Musci Theatre, where she served as music director for tick, tick…BOOM! in 2012. Diana has worked as a music director, performer and teaching artist with organizations such as The Music Theatre Company, BoHo Theatre, Albany Park Theater Project, The Second City, Barrel of Monkeys, The Chicago Children's Choir and Hubbard Street Dance Chicago. As a composer and lyricist, Diana had written for The Second City, Steppenwolf Theatre Comapny (Tracy Lett's Mary Page Marlowe) and Storycatchers Theatre, a company that creates musical pieces with incarcerated youth. This summer, her band, Diana & the Dishes, begins work on their new recording project with producer Rob Kleiner (Sia, Cee Lo, Andra Day).
Greg Pinsoneault – Scenic Designer
Greg is a Chicago-based designer who recently received a BFA in Scenic Design for The Theatre School at DePaul University. Select Chicago credits include The Nutcracker, The Velveteen Rabbit (Marriott Theatre); True West (Shattered Globe); Dreamgirls – co design (Porchlight Music Theatre); Bat Boy – co design, The Birds (Griffin Theatre); Diary of a…Fly (Emerlad City) Still, The North Pool, Recent Tragic Events, Katrina (Interroband); Truth in Context, At the Center (The Agency); Voyage(Cock and Bull); and the upcoming production of My Way at Theatre at the Center. He has assisted on productions at The Cort Theatre (NYC), The Broadhurst Theatre, Glimmeglass Opera, The Goodman Theatre, Chicago Shakespeare Theatre, The Old Globe, The Paramount Theatre, and Drury Lane Oakbrook. Greg was the recipient of the 2014 Theatre School Michael Merritt Award and the 2015 USITT W Oren Parker Undergraduate Scene Design Award. Examples of his work can be sound at GPScenic.com
Kate Setzer Kamphausen – Costume Designer
Kate is tickled to design for Porchlight Music Theatre for the first time! She is a Jeff Award-winning costume designer and company member of Hell in a Handbag. Her recent designs include Beautiful Autistic with Chicago Dramatists; Trash at New American Folk Theater; and Kinfolkwith The New Colony. Upcoming productions include a Halloween show Skooby Don't with Hell in a Handbag;The Heidi Chronicles with the Cuckoos Theater Project; and Seussical with the Beverly Performing Arts Guild. Kate has pink dreadlocks and four sewing machines and loves gin (even in winter).
Denise Karczewski – Lighting Designer
Denise is thrilled to return to Porchlight Music Theatre with this production of In The Heights after designing Dreamgirls last season. Denise is the resident lighting designer at Black Emsemble Theatre where she received BTAA awards for her designs of Indigo Blues and One Name Only as well as an African American Arts Alliance Award for her set and lighting design of Ella: the First Lady of Song.Upcoming shows include Helldivers of Daytona! at The Royal George Theatre and I Am Who I Am: The Story of Teddy Pendergrass at BET. Denise is one of the technical directors and designers at New Trier Township High School. She would like to thank Michael and Brenda for the opportunity and Daryl for all of his love and support. Maya, mommy loves you!
Robert Hornbostel – Sound Designer
Robert is excited to be back again for his sixth production with Porchlight Music Theatre and this amazing team! Recent Porchlight credits include Dreamgirls, Porchlight RevisitsChess, Far From Heaven, Ain't Misbehavin', Side Show, Porchlight Revisits Babes in Arms, and A Funny Thing Happened on the Way to the Forum. Robert is a freelance composer, designer and engineer in Chicago. He has worked with New Millenium Theater, Raven Theater, Eclectic Theater, First Floor Theater, Roosevelt University, and many others. Robert is returning from his second summer with Music Theatre of Wichita where he was the Audio Systems Spervisor for Oklahoma! Robert would like to thank his fellow designers, friends, and family for their continued support. Selections of his previous work can be found at www.TechmagicDesigns.com
Mealah Heidenreich – Properties Designer
Mealah is excited to be returning to Porchlight Music Theatre to prop her fifth show with these powerful talents. Some of her previous designs include: A Funny Thing Happened…Forum and Dreamgirls with Porchlight Music Theatre; Caged Dames and Miracle! with Hell in a Handbag Productions; The House That Will Not Stand with Victory Gardens Theater; Really, Really and Recent Tragic Events with Interrobang Theatre Project; Chalk and Mai Dang Lao with Sideshow Theater Company. Mealah is an ensemble member with Hell in a Handbag Productions and owes most of her success to her bestie, Isaac and wife, Debbie.
Adrian Abel Azevedo – Assistant Director/Dramaturg
Adrian is a California native turned honorary Chicagoan making his Porchlight Music Theatre debut on the creative team of In The Heights. He has previously assisted on various Chicago productions including: POSH with Steep Theatre (dir. Jonathan Berry) Vanya and Sonia and Masha and Spike with Goodman Theatre (dir. Steve Scott), My Mañana Comes with Teatro Vista (dir. Sandra Marquez). This past summer Adrian collaborated with funny lady Caitlyn Looney and directed her solo piece F*CKBOYS for the Chicago Women's Funny Festival at Stage 773. Later this year, he will be the Associate Director with Underscore Theatre for Tonya and Nancy: The Rock Opera. Adrian is on staff for the Education and Engagement Department at the Goodman Theatre. He also tweets and instagrams (Twitter: @CafeConLin Instagram: adrian_abels_album). To Lin, thank you for changing my life and to you, welcome to In The Heights.
José Clair – Dramaturg
José is a playwright, dramaturg, actor and stage manager. He is delighted to be making his Chicago dramaturgical debut with Porchlight Music Theatre. Past dramaturgical credits include El Grito del Bronx, In the Next Room (or The Vibrator Play), Next to Normal, and The Bluest Eye, all at Brown University. Other theatre credits include assistant directing and stage managing Crescendo at Stage 773, stage managing The Body which is the Town for the Writing is Live festival at Trinity Rep., writing and performing his one-man show En El Nombre del Padre, and playing "Aman/Ghost/Policeman" in Water by the Spoonful at Brown University. He is a graduate of Brown University and the University of Chicago and has trained with the Brown/Trinity Rep Theatre Apprenticeship and The Second City. He currently works in purchasing at McMaster-Carr Supply Company.
Diana Martinez – Artistic Advisor
Diana is the Director of the McAninch Arts Center at the College of DuPage where she re-opened the performing arts center wit ha record-breaking sell-out season. She can also be see nas the host of Short and Sweet and online audience review show featured on The Daily Herald. Previously, Martinez was the President of The Second City where she led the planning of a three-day 50th anniversary reunion for the luminaries of comdey, created a project sponsored by PUMA to award 20 students a year-long scholarship to develop ethnic and diverse talent, and developed a strategic plan to develop UP Comedy Club. Prior to that she was the Executive Director of The Paramount Theatre in Aurora for eight years, where she led a $6.5 million addition and renovation to the historic landmark theatre and re-branded the organization. Martinez has over 25 years of experience as an entertainment executive and director including directing for Kenny Rogers for 10 years and seven original productions. She began her professional career directing and producing musical theatre at Pheasant Run Dinner Theatre where she was at the helm for 13 years. Combined she has been involved as a prodcuer/presenter or director in over 400 live theatre productions and concerts. Martinez was the original director and co-creator of Stand Up Change Teen Statistic a prevention theatre program that toured to inner city high schools in the Midwest from 2009-2013. She currently serves on the boards for: DuPage Arts Council and the League of Chicago Theatres and was appointed to the Cultural Council for the City of Chicago for two terms.
Jessica Forella – Stage Manager
Jessica is delighted to return for another season at Porchlight Music Theatre where she has previously stage managed Ain't Misbehavin', Side Show, and Sondheim on Sondheim. Additional recent credits include: A Small Oak Tree Runs Red (Congo Square Theatre), New Country (Fair Trade Productions), Melancholy Play: a chamber musical, Tusk Tusk, The Language Archive (Piven Theatre Workshop); Under a Rainbow Flag, At the Flash (Pride Films and Plays); Our City, Ourselves (A Red Orchid Theatre); Loving Repeating, Sweet Smell of Success (Kokany Productions).
Ashlee Ruth Wiseman – Assistant Stage Manager
Ashlee comes to Chicago by way of Alabama, Texas, Las Vegas, and Arkansas. This is her first production at Porchlight. Favorite credits include stage manager for Dead Man Walking at Piven Theatre Workshop, All the World's a Stage at Quest Theatre Ensemble, assistant stage manager for The Lion King in Las Vegas, and venue supervisor for SeaWorld, San Antonio. Ashlee is a proud member of Actors' Equity Association.
Aaron Shapiro – Production Manager
Aaron is the resident Production Manager at Victory Gardens Theater. He has worked throughout Chicago as a freelance production manager. His recent credits include Disenchanted and Unspeakable at the Broadway Playhouse, commercial productions of Splintered Soul and Twisted Knots with the Chicago Commercial Collective, Jeff-nominated productions of Heathers and Tomorrow Morning with Kokandy Productions, The Rainmaker with American Blues Theatre, Stupid Fucking Bird and Caugfht with Sideshow Theatre, Dreamgirls, Far From Heaven, Sweeney Todd, A Funny Thing…Forum, Side Show, and Jeff Award-winning productions of Ain't Misbehavin' and Sondheim on Sondheim with Porchlight Music Theatre wehre he is an artistic associate. Aaron was the founding Artistic Director for Oracle where he served for four years. He is also the co-founder of Studio BE/MCL Chicago in Lakeview where served as Executive Director for five years. Aaron has worked for over 100 different theatre and production companies, and educational institutions as an electrician, carpenter, sound engineer, designer, tech director, director, production manager, and producer.
Michael Weber – Artistic Director
Michael most recently directed Side Show for Porchlight as well as the Porchlight Revisits productions of Chess, Mack & Mabel, Bells Are Ringing and Fade Out – Fade In. His productions ofSlide Show, Sweeney Todd, Pal Joey and Assassins at Porchlight Music Theatre, Grand Hotel at Drury Lane Theatre Water Tower Place and She Loves Me at Theatre at the Center were each nominated for the Equity Joseph Jefferson Award for Best Production-Musical. Other directing credits include Living the History-125 Years of the Auditorium Theatre starring Patti Lupone, John Mahoney and stars of the Lyric Opera of Chicago, The Joffrey Ballet, Alvin Ailey American Dance Theatre and more, Fifth of July and Talley's Folly at the Oak Park Festival Theatre, The Petrified Forest at Theatre at the Center, Beauty and the Beast at Marriott Theatre, Over the River and Through the Woods at The Mercury Theater and Cirque du Symphony at Seats Center Arena. The recipient of two Joseph Jefferson Awards, he has written and directed the past nine Joseph Jefferson Awards ceremonies. Weber's regional acting credits include The Merry Widow and The Sound of Music at Lyric Opera, 42nd Street at Paramount, Annie Get Your Gun and Gypsy (both starring Patty LuPone) at Ravinia, Disney's My Son Pinocchio at First Stage Milwaukee, Around the World in 80 Days at Cleveland Playhouse, The Winter's Tale and Henry V at Chicago Shakespeare Theatre, Angel Street at First Folio Shakespeare, and The Gifts of the Magi at Indiana Repertory. Having served previously as artistic director of Drury Lane Theatre Water Tower Place (now The Broadway Playhouse) and Theatre at the Center, Michael is proud to serve as a pledge host on WTTW, Channel 11, and is author of the play, WAR of the WELLeS.
Jeannie Lukow – Executive Director
Jeannie is a founding member of Porchlight Music Theatre's board of directors and served for six years as its president. She was thrilled to join the staff in September 2014 as the company's first Executive Director. Prior to taking the helm at Porchlight, Jeannie ran Bespoke Cuisine, one of Chicago's leading cooking party venues, which she co-founded/owned for 12 years. Before the hospitality/food business, Jeannie built a 15-year career in marketing communications, much of it spent in association management. Her most recent position was as Managing Director of Marketing Communications for the National Association of Realtors, one of the nation's largest trade associations. She is a native Michigander and graduate of Michigan State University.
Chicago Sun-Times – Hedy Weiss
HIGHLY RECOMMENDED
http://chicago.suntimes.com/entertainment/porchlights-in-the-heights-ablaze-with-emotional-fireworks/
Porchlight Music Theatre's production of "In the Heights" is such an overwhelming experience on every level — in the brilliance and endearing warmth of its cast, the passion behind its storytelling, the piercing truth and mastery of its direction, the thrill of its explosive dancing, the magic of its mix of voices, the detail of its design and the instant connection it forges with its audience — that it is difficult to know where to begin when heaping praise on it all.
[Brenda] Didier, the ever-masterful, from-the-heart director (who has choreographed the show with Christopher Carter), turns every song into a full-blown dramatic scene, and her actors follow suit, with Diana Lawrence's musical direction synched with Miranda's magical score…
---
ChicagolandMusicalTheatre.com – Barry Resel
HIGHLY RECOMMENDED
http://www.chicagolandmusicaltheatre.com/porchlights-splendid-heights-urges-community-members-listen-to-your-elders/
As lead Nina Rosario, the brilliant Lucia Godinez absolutely shines.
Porchlight's Washington Heights' neighbors make the community come alive. Stephen Allen is a kind, vulnerable Benny who matches Godinez vocally, note for note. Michelle Lauto is a sexy, great singing Vanessa.  Frankie Leo Bennett's Sonny is fun, funny and real. Leah Davis and Missy Aguilar in the salon; Stan DeCwikiel, Jr. as the loveable Piragua Man; and Jordan DeBose and Keely Vasquez as Nina's parents all shine by belonging…and by singing extraordinarily well.
In the same way centuries of parents have advised the next generation to "listen to your elders," so does Porchlight's In the Heights implore: "Paciencia y fe." Patience and faith.
---
TimeOutChicago – Kris Vire
THREE STARS – RECOMMENDED
https://www.timeout.com/chicago/theater/in-the-heights
There's so much to admire … in Brenda Didier's compact but compelling production—particularly the cast's young women. Lucia Godinez, still an undergrad at Northwestern, is magnetic as Nina Rosario, the good girl who bears the burden of being Washington Heights's neighborhood success story. Michelle Lauto already has a non-Equity Jeff Award nomination under her belt but feels like a real discovery as Vanessa, Usnavi's love interest yearning to break free from her home
And Porchlight's intimate production, featuring killer music direction by Diana Lawrence, gives every member of its community time to shine.
---
Chicago Reader – Tony Adler
READER RECOMMENDED – A REALLY GOOD SHOW
The music is extraordinary.
It's the sense of ensemble energy that makes this In the Heights delightful.
---
Performink.com – Rachel Weinberg
http://perform.ink/women-rule-porchlights-heights/
The ensemble of this HEIGHTS teems with energy and abundant vocal talent (particularly from many of the expert female actors), making this an inviting and enjoyable evening of theater.
IN THE HEIGHTS' ensemble does not miss a beat. The cast makes joyful work of high-energy group numbers like "96,000" and "The Club," while also leaning into the more emotional numbers, particularly "Alabanza." The company has a true community feel in this production, which helps underscore the tension between Washington Heights as a nurturing and warm community while also being a place that some may need to leave in order to grow and develop (notably, we see this with Vanessa and Nina).
---
BroadwayWorld.com – Teresa Budasi
http://www.broadwayworld.com/chicago/article/BWW-Review-There-is-Joy-in-Porchlights-Controversial-IN-THE-HEIGHTS-20160919#
Porchlight delivers a joyous celebration of what it means to be "home."
I do think Mr. Miranda would enjoy this show.
---
WindyCityTimes – Eric Karas
http://www.windycitymediagroup.com/lgbt/THEATER-REVIEW-In-the-Heights/56575.html
His [Lin-Manuel Miranda] musical Hamilton is the talk of the nation, but this was the show that brought him national attention—and in this raucous joyous production you can see why.
The entire company, with choreography by Brenda Didier and Chris Carter, keeps the show moving and hopping.
This is one of Porchlight's finest productions. The show never stops moving and is emotionally on target. By the time the cast is singing "96,000" ( about them dreaming of winning the lottery ) the energy is jumping off the stage. You can save the hundreds of dollars going to see Hamilton and check out Miranda's original incredible musical of family and neighborhood. This cast and production has the energy, spirit and talent needed to bring it to life.
---
PictureThisPost.com – Amy Muncie
HIGHLY RECOMMENDED
http://www.picturethispost.com/porchlight-in-the-heights/
In song after song, and dance after dance, In the Heights captures the hold of 'hood and home on the imagination of children of all ages. The particulars of a barrio under siege of gentrification are there– but so is the universal love of place that's in the air from Kabul to Kennebunkport.
In the Heights' Director Brenda Didier has assembled a magnetic cast that fills the hall with superbly timed songs and dances delighting in wave after wave.
Perfect to place and time costumes (Costume design: Kate Setzer Kamphausen) add to the thrill of seeing such a super-sized production up close and personal on a relatively intimate stage—a seeming hallmark of all Porchlight productions.
It's the talent in telling the tale that makes this a standout on Chicago stages.
---
StageandCinema.com – Larry Bommer
http://www.stageandcinema.com/2016/09/19/in-the-heights/
A vigorous and heartfelt revival by Porchlight Music Theatre
The songs, beautifully shaped by music director Diana Lawrence, make the audience care and smile. Even better, they give a valedictory plot life and love. Credit that as much to the warm rapport established by a seasoned cast and inspired by director/co-choreographer Brenda Didier and Chris Carter. The breakout dances, like the title rouser, the riotous "Alabanza," and the contagious "Club"
---
ChicagoCritic.com – Tom Williams
RECOMMENDED
http://chicagocritic.com/in-the-heights-porchlight-theatre/
High energy and vocally strong production of In The Heights awaits.
In The Heights benefits from the intimate thrust stage at Stage 773  and Porchlight's deft production values. This production will get you in the mood forHamilton by experiencing Lin-Manuel Miranda's work.
---
TheFourthWalsh.com – Katy Walsh
HIGHLY RECOMMENDED
http://thefourthwalsh.com/2016/09/review-in-the-heights-porchlight-music-theatre-community-anchored-in-heart-and-humor/
Director Brenda Didier masterfully choreographs, along with Christopher Carter, a vivid salute to this Dominican, Puerto Rican, Cuban, Mexican, Ecuadorian -American neighborhood.
Under the skillful musical direction of Diana Lawrence, the songs establish home and heart.
I thoroughly enjoyed IN THE HEIGHTS.  I misted up three times visiting this community anchored in heart and humor.  Whether you can get HAMILTON tickets or not, you should get tickets to this original, award-winning Lin-Manual Miranda musical. But better act quickly, performances keep selling out.
---
AroundTheTownChicago.com – Alan Bresloff
HIGHLY RECOMMENDED
http://www.aroundthetownchicago.com/theatre-reviews/in-the-heights-3/
You will walk out of the theater being entertained and with a huge smile on your face and a warm feeling in your heart!
Under the swift direction of Brenda Didier who also co-choreographed with Christopher Carter, this is an amazingly high energetic cast.
In fact, the voices we heard in this production are even better than the previous touring show that BIC brought into town.
Porchlight is one of our musical theater companies that seems to always find raw talent and mold them into the best Chicago has to offer. Hats off to the ensemble of this sterling production.
This is one that it is worth changing your schedule for.
---
New City – Kevin Greene
RECOMMENDED
http://www.newcitystage.com/2016/09/14/made-in-america/
A blaze of sensual, sensational glory
This cast is overflowing with talent and energy
Director Brenda Didier, along with co-choreographer Christopher Carter, put the eighteen-person cast through their musical paces, using all corners of Greg Pinsoneault's layered set, which pops with the added local color of Jose Arceo's bold, beautiful graffiti
---
Chicago Tribune – Chris Jones
http://www.chicagotribune.com/entertainment/theater/reviews/ct-in-the-heights-review-ent-0915-20160914-column.html
A profoundly joyous celebration
You get a show that puts less of a focus on bravura personality and more on the show's central collective dilemma — how much should you value the love of your home community when greater opportunity is to be found elsewhere?
There is much good that surrounds DeCesare's lead, especially [Michelle] Lauto and [Lucia] Godinez (whose rich authenticity avoids the blandness of some of the Ninas I have seen), but also Keely Vasquez (who plays Camila Rosario) and Missy Aguilar, who plays Daniela. The happy result of those cumulative talents, and of a quieter Usnavi and, in fact, less dominant male characters in general, is a more woman-centric "In the Heights." You get a show that puts less of a focus on bravura personality and more on the show's central collective dilemma — how much should you value the love of your home community when greater opportunity is to be found elsewhere?
---
PlaylistHQ – Quinn Delaney
https://blog.playlisthq.com/2016/09/14/broadway-worthy-porchlight-music-theatre-presents-in-the-heights-at-stage-773-september-13-2016/
Broadway Worthy!
The cast is incredible.  They flawlessly belt out song after song with powerful voices.  The dancing and choreography is also top of the line. The audience was completely engaged throughout the performance, hooting and cheering at times with delight. All fans of Hamilton and of musical theatre will enjoy this show immensely.