April 14, 2017 – May 21, 2017 (2016 – 2017 Season)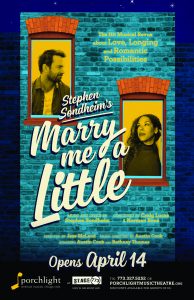 Music & Lyrics by Stephen Sondheim
Conceived by Craig Lucas & Norman René
Direction by Jess McLeod
Music Direction by Austin Cook
Two urban singles, each alone in their apartment, share a Saturday night of sweet fantasies and deep yearning never knowing that they're only a floor away from each other and the end of their lonely dreams. Following in the tradition of Porchlight's hit Sondheim on Sondheim, and re-conceived especially for this production, the rarely seen Marry Me a Little breathes new theatrical life and meaning into a collection of trunk songs that were culled from the final productions of Anyone Can Whistle, Follies, Company, Forum, A Little Night Music and other Sondheim favorites.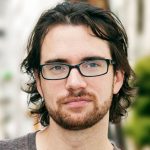 AUSTIN COOK (Man/Music Director) is excited to be back in Chicago after relocating to NYC last year! Cook is an award-winning music director, musician, actor and producer currently residing in Brooklyn, NY. Recent credits: BroadwayWar Paint (Piano), 1st/4th National Tour Million Dollar Quartet (Music Director/Music Supervisor), Sondheim on Sondheim (Music Director/Pianist)* Jeff Award Music Direction, Ain't Misbehavin' (Pianist)* Jeff Award Artistic Specialization, Putting It Together (MD/Pianist) Jeff Award Nominee, Some Enchanted Evening (music director/pianist)*Jeff Award Music Direction. Ring of Fire(Piano, Guitar, Dobro, Bass), Hank Williams: Lost Highway (Hoss), Chicago Theater credits include: Goodman Theater, Writers Theater, Mercury Theater, Theater at the Center, Porchlight Theatre, American Blues Theater, American Theater Company, Second City. Music Producer credits: Billy Woodward, John Michael Presney, Yuleberry's and Friends.  Austin's most recently produced album "The Beast in Me" won the Independent Music Award for Best Roots EP and is featured on PBS nationally in Sun Studio Sessions. www.austinryancook.com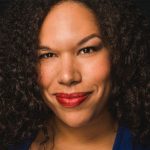 BETHANY THOMAS (Woman) is absolutely thrilled to return to the Porchlight Music Theatre stage, where she has been performing since she was a teenager (Children of Eden, In Trousers, Ragtime, Nine, Once On This Island, Into The Woods).  Regional credits include: Man of La Mancha, A Christmas Carol, The Color Purple, Ain't Misbehavin', Ragtime (Milwaukee Rep) Fool Me Twice, Deja Vu (Second City) The Tempest (Chicago Shakespeare); Porgy and Bess (Court Theater); also work with Geva Theater, Paramount Theater, Drury Lane Oakbrook, Writers' Theatre, The Inconvenience, TimeLine, Marriott Lincolnshire, About Face, and Theo Ubique. She appeared in the second season of Empire (FOX), and is the proud recipient of a Jeff Award and Black Theater Alliance Award. Bethany also writes and sings her own music- check for upcoming projects at www.bethanythomasmusic.com.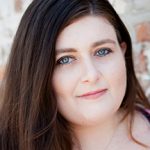 LIZ BOLLAR  (u/s Woman) is thrilled to work on this piece by her favorite composer at one of her favorite companies in Chicago. She was most recently featured in Porchlight Music Theatre's New Faces Sing Broadway 1969. Since graduating from the Chicago College of Performing Arts in 2012, she has been honored to work on many productions throughout Chicago. Some favorites credits include: 35MM (Circle Theatre), Hair (American Theater Company), Les Miserables (The Little Theatre On The Square), Reefer Madness (Circle Theatre), Honky Tonk Angels (Theo Ubique), Belfast Girls (Artemesia Theatre) and children's productions with Lifeline and Emerald City Theater. So many thanks to Jess, Austin, and Michael for this opportunity, to the many incredible women she has had the privilege to understudy and learn from, and my artistic soul mate for never letting me give up.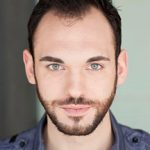 PATRICK BYRNES (u/s Man) returns to Porchlight Music Theatre after playing "Dick Dawson/Nightclub Singer" in Far From Heaven. Other recent credits include Titanic at Griffin Theatre, Assassins at Kokandy Productions, A Marvin Hamlisch Songbook at Theo Ubique, Mahal at Bailiwick Chicago, and Amadeus at BoHo Theatre. Patrick holds a BA in Acting from Illinois State University and is represented by Shirley Hamilton Talent.
JESS McLEOD (Director) was recently named the 2017 Goodman Theatre Michael Maggio Directing Fellow. Her Chicago credits include Idris Goodwin's How We Got On and The Wedding Singer (Haven Theatre); the educational touring production of P.J. Paparelli & Joshua Jaeger's The Project(s) (ATC); Kumovi and For Your Art: portrait of a young blu artist (Chicago Voices/Lyric Unlimited), Lauren Yee's in a word (Strawdog), Shawn Pfautsch's Season on the Line (The House); Kevin Coval's L-vis Live! (Victory Gardens); Venus (Steppenwolf Next Up!); Emily Schwartz's Funeral Wedding: The Alvin Play (Strange Tree Group); Babes In Arms (Porchlight Revisits); Kin (Griffin); The Pajama Game, Fugitive Songs, Zanna, Don't! (The Music Theatre Company). Director of Programming, The New York Musical Theatre Festival (2005-08); Teaching Artist, Storycatchers Theatre; 2017 Louder Than A Bomb Program Manager, Young Chicago Authors. Jess earned her MFA from Northwestern University. In development: Mill Girls (Samantha Beach & Diana Lawrence); Ellen Bond, Union Spy (Jenni Lamb, Blu Rhythm Collective).
JEFFREY D. KMIEC (Scenic Design) is a Chicago-based scenic designer. Local credits include: Lady Day at Emerson's Bar and Grill, Double Trouble, Ain't Misbehavin', Sweeney Todd and Sondheim on Sondheim at Porchlight Music Theatre; Butler, Funnyman, The Commons of Pensacola and Tom Jones at Northlight Theatre; The Little Mermaid, A Christmas Story and Les Miserables (2015 Jeff Award Recipient) at Paramount Theatre; Deathtrap (2016 Jeff Award Recipient) and The 25th Annual Putnam County Spelling Bee at Drury Lane Oakbrook; Man of La Mancha at The Marriott Theatre; Good Boys and True, Dividing the Estate (Jeff Award Nomination), The Old Friends, A Loss of Roses (Jeff Award Nomination) and The Assembled Parties at Raven Theatre; Watch on the Rhine (Jeff Award Nomination) and The Seagull at The Artistic Home; London Wall and Bat Boy at Griffin Theatre; Scarcity at Redtwist Theatre and Don't Go Gentle at Haven Theatre. Regional credits include: American Players Theatre, Illinois Shakespeare Festival, Arkansas Shakespeare Theatre, Heritage Theatre Festival and the Children's Theatre of Charlotte. Jeffrey received his MFA from the University of Virginia.
STEPHANIE CLUGGISH (Costume Designer) Recent projects include Winter (Rivendell), Betrayal (Raven), How We Got On (Haven), Phillip Glass' In The Penal Colony (Chicago Fringe Opera), Posh (Steep), Good For Otto (The Gift), The Marriage of Figaro (Wolf Trap Opera), and Melancholy Play (Piven Theatre Workshop). She was also the Assistant Costume Designer with Mara Blumenfeld on One Man, Two Guvnors and The Secret Garden (Court Theatre), East of Eden (Steppenwolf), Out of Shadowland (Disney Tokyo, Japan) and the new production of Rusalka at the Metropolitan Opera, directed by Mary Zimmerman. See more at stephanie-cluggish.com.
BECCA JEFFORDS (Lighting Design) is thrilled to return to Porchlight Music Theatre to work on Marry Me a Little. She received her MFA in Lighting Design from Northwestern University and her BFA in Production Design from Columbus State University. Recent Chicago designs include The Temperamentals (About Face Theatre); A Snowy Day with Beatrix Potter, and Mr. Chickee's Funny Money (Chicago Children's Theatre); Betrayal (Raven Theatre); In the Penal Colony and A Turn of the Screw (Chicago Fringe Opera); The Gilded Age (City Lit Theatre); How the World Began (Rivendell Theatre); Soon I Will Be Invincible and Sparky! (Lifeline Theatre).
KEEGAN BRADAC (Sound Design) is a Chicago-based sound designer and engineer. Most recently, he designed Porchlight Music Theatre's productions of The Scottsboro Boys and Little Me. Porchlight Sound Engineer credits include Ain't Misbehavin', Far from Heaven, Dreamgirls, In the Heights, Applause, Chess, and The Rink. Other Sound Engineer credits include Thrones! The Musical Parody at the Apollo Theater and It's a Wonderful Life (2016) at American Blues Theater.
MEALAH HEIDENREICH (Properties Designer) has been propping in the Chicagoland area for 9 years and is thrilled to back for her seventh production at Porchlight Music Theatre. Some of her previous designs include Caged Dames and Miracle! with Hell in a Handbag Productions, In The Heights and Dreamgirls with Porchlight Music Theatre, The House That Will Not Stand with Victory Gardens and Chalk and Mai Dang Lao with Sideshow Theater Company. Mealah sends big thanks to everyone who helped her lift the heavy things, she could not have done it without them. Really, she would have been crushed.
ASHLEE RUTH WISEMAN (Stage Manager) is thrilled to return to Porchlight Music Theatre after being an assistant stage manager for In the Heights. Other Chicago credits include three productions of New Faces Sing Broadway (Porchlight Music Theatre), Dead Man Walking (Piven Theatre Workshop), and All the World's a Stage (Quest Theatre Ensemble). Regional credits include The Lion King in Las Vegas, numerous productions at SeaWorld in San Antonio, and A Midsummer Night's Dream and A Christmas Carol (Nevada Conservatory Theatre). To her love, William Dale – I can't wait for our next big adventure!
ALEX RHYAN (Production Manager) is excited to continue to work with Porchlight Music Theatre! He recently was the production manager for the acclaimed production of End of the Rainbow. He also is the Production Manager at Windy City Playhouse where his credits include: Things you shouldn't say past Midnight, Chapter Two, Explorers Club, This and Apartment 3A. Technical Director credits include: Men on Boats (American Theater Company); Chops (Dashlight Production); Wastwater and The Few (Steep Theater); Barefoot in the Park (Step Up Productions). He holds a BA in technical theater from Columbia College Chicago.
MICHAEL WEBER (Artistic Director) most recently directed End of the Rainbow for Porchlight as well as the Porchlight Revisits productions of Chess, Mack & Mabel, Bells Are Ringing and Fade Out – Fade In. His productions of Side Show, Sweeney Todd, Pal Joey and Assassins at Porchlight Music Theatre, Grand Hotel at Drury Lane Theatre Water Tower Place and She Loves Me at Theatre at the Center were each nominated for the Equity Joseph Jefferson Award for Best Production-Musical. Other directing credits include Living the History-125 Years of the Auditorium Theatre starring Patti Lupone, John Mahoney and stars of Lyric Opera of Chicago, The Joffrey Ballet, Alvin Ailey American Dance Theatre and others, Fifth of July and Talley's Folly at the Oak Park Festival Theatre, The Petrified Forest at Theatre at the Center, Beauty and the Beast at Marriott Theatre,  Over the River and Through the Woods at The Mercury Theater and Cirque du Symphony at Sears Center Arena. The recipient of two Joseph Jefferson Awards, he has written and directed the past nine Joseph Jefferson Awards ceremonies. Weber's regional acting credits include The Merry Widow and The Sound of Music at Lyric Opera, 42nd Street at Paramount, Annie Get Your Gun and Gypsy (both starring Patti LuPone) at Ravinia, Disney's My Son Pinocchio at First Stage Milwaukee, Around the World in 80 Days at Cleveland Playhouse, The Winter's Tale and Henry V at Chicago Shakespeare Theatre, Angel Street at First Folio Shakespeare, and The Gifts of the Magi at Indiana Repertory. Having served previously as artistic director of Drury Lane Theatre Water Tower Place (now The Broadway Playhouse) and Theatre at the Center, Michael is proud to serve as a pledge host on WTTW, Channel 11, and is author of the play, WAR of the WELLeS.
JEANNIE LUKOW (Executive Director) is a founding member of Porchlight Music Theatre's board of directors and served for six years as its president. She was thrilled to join the staff in September 2014 as the company's first Executive Director. Prior to taking the helm at Porchlight, Jeannie ran Bespoke Cuisine, one of Chicago's leading cooking party venues, which she co-founded/owned for 12 years. Before the hospitality/food business, Jeannie built a 15-year career in marketing communications, much of it spent in association management. Her most recent position was as Managing Director of Marketing Communications for the National Association of Realtors, one of the nation's largest trade associations. She is a native Michigander and graduate of Michigan State University.
Chicago Tribune – Chris Jones
THREE AND A HALF STARS OUT OF FOUR STARS
http://www.chicagotribune.com/entertainment/theater/reviews/ct-marry-me-review-ent-0420-20170419-column.html
Just the thing for spring
Such a pleasure
Cook has created new orchestrations (in his spare time, presumably) for a little orchestra in the balcony. It's hard to overstate Cook's talents — which have been evident since he emerged at the Theo Ubique Theatre — when it comes to Sondheim. Cook has a splendid voice, can play piano with an ebullient flare and he even looks like his man, in his younger years, of course. Porchlight previously put all that in play with Cook at the core of "Sondheim on Sondheim" and it does much the same with this quieter show, conjuring up a young composer at his piano in his apartment, putting down on paper the troubles of his heart.
A big personality in her own right, and an actress who has developed a whole new complexity, Thomas more than holds her own in her little apartment (the twain do meet on Jeff Kmiec's witty set) and offers up some very fine renditions of the oeuvre, including "Happily Ever After" from "Company," a song that she delivers with all the ambiguity it needs.
You won't regret securing a place on the expedition.
---
Chicago Sun-Times – Hedy Weiss
HIGHLY RECOMMENDED
http://chicago.suntimes.com/entertainment/bravura-talents-weave-story-in-song-in-marry-me-a-little/
But trust me, you have not really seen "Marry Me a Little" until you've caught up with the ideally updated and re-imagined version of the show that opened Tuesday night at Porchlight Music Theatre. Particular credit goes to the two dazzling talents involved: Austin Cook, the pianist, singer, actor and musical director, and Bethany Thomas, who has long been known for her clarion voice, which spans so many octaves you might easily lose count, and who here finally has the chance to demonstrate the full range of her dramatic gifts, too.
Each of the performers also has knockout solo turns, with Cook delivering an angry "If You Can Find Me, I'm Here" from "Primrose," and a subtly ironic take on one of my personal favorites, "You Are the Best Thing That Ever Has Happened" from "Road Show," and Thomas bringing a wonderfully zany, multi-voiced, texting-infused spin to "Can That Boy Foxtrot."
"Marry Me a Little" runs just 70 minutes, but Porchlight has turned it into a full-fledged, heart-piercingly beautiful musical. Not to be missed.
---
Time Out Chicago – Kris Vire
FOUR OUT OF FIVE STARS
https://www.timeout.com/chicago/theater/marry-me-a-little
Porchlight Music Theatre revamps a revue of Sondheim trunk songs to hugely affecting effect.
Director Jess McLeod and Porchlight Music Theatre, with Sondheim's permission, have updated the show to intriguing effect.
Two of Chicago's most talented actor-musicians getting to sink their teeth into a rollercoaster of a story arc
But what a pleasure it is to see Thomas, with her uniquely broad and powerful vocal range, make a comic meal out of playing the Follies cut song "Can That Boy Foxtrot" as a he-said/she-said while swiping on Tinder. Ditto seeing Cook, best known as a music director who occasionally acts, really dig into a meaty role. You're bound to find yourself rooting for these two types who you too rarely see matched up onstage to make it.
---
TheFourthWalsh.com – Katy Walsh
HIGHLY RECOMMENDED
http://thefourthwalsh.com/2017/04/review-marry-me-a-little-porchlight-music-theatre-entertain-me-a-lot/
Entertain me a lot!
The tight 70 minute is a unique spring outing for musical lovers. At times, it's light and lusty as the pair playfully come together. Then later, the songs shift with the-honeymoon-is-over realism.
Cook pulls an impressive trifecta serving as piano player, music director and leading man. … He doesn't so much tickle the ivories as dances with them. 
Cook and Thomas are established Chicago musical icons. Pairing them in MARRY ME A LITTLE is a dynamic marriage of convenience!  Well done, Porchlight, you are quite the matchmaker!
---
AroundtheTownChicago.com – Alan Bresloff
HIGHLY RECOMMENDED FIVE OUT OF FIVE STARS
The man is played by Austin Cook, a great musician, singer who as we see from this show is also a powerful actor. The woman by the always wonderful Bethany Thomas, who for the most part has wowed us with "character roles", but in this production shows us the "romantic side/leading lady" quality we had not seen before. One could not ask for a better cast for this 70 minute production
The talent in this production is worthy of awards for the perfection we were able to witness.
---
PictureThisPost.com – Amy Muncie
HIGHLY RECOMMENDED
If it weren't for the thrilling vocal range of Bethany Thomas coupled with Austin Cook's velvet voice, this show probably wouldn't be the incredible musical treat that it is.
This is one production that more than merits your return visit to the Windy City.
This is one helluva treat! 
---
StageandCinema.com – Larry Bommer
Recommended
http://www.stageandcinema.com/2017/04/19/marry-me-a-little-porchlight/
Porchlight Music Theatre's wonderful one-act seamlessly interweaves a score of stunning showpieces.
Marry Me a Little is also a riveting showcase for Cook as a crooner and for Chicago favorite Bethany Thomas, a belter with a ton of heart.
The condensed intimacy of Thomas and Cook's ill-fated urban coupling is a love(lorn) lesson well worth feeling.
---
HuffingtonPost.com – Robert Bullen
Memorable
http://www.huffingtonpost.com/entry/a-memorable-marry-me-a-little-at-porchlight_us_58f9211be4b086ce58980f16
Porchlight Music Theatre, which has a long history of doing Sondheim proud, has revisited the material and interpolated new pieces and some of the master's rarest and most recent work – think cut songs from out-of-town tryouts – working in partnership with the genius himself. Furthermore, Austin Cook, a megawatt talented music director who also stars in this production alongside the blazing Bethany Thomas, developed smart, new orchestrations for a tight quartet of performers who accompany Cook when he's not banging out a tricky atonal Sondheim vamp on the on-stage baby grand.
Director Jess McLeod has overcome the tired trope of a couple formulating, flaring up, fizzling out and fading away by casting it with the dynamic Thomas and arresting Cook, whose singular talents breathe life into these sketches of characters.
---
Splash Magazine – Debra Davy
http://www.lasplash.com/publish/Entertainment/cat_index_chicago_entertainment/marry-me-a-little-review.php
The quality of the material is staggering; it's amazing to recall that these songs were "rejects" or leftovers from both classic and rare shows. The virtuoso singing, solo and together is worth twice the price of admission.
Cook , a dab hand at Sondheim, is an amazingly skilled pianist, who is fully immersed, swiveling in and away, tapping his toes on and off the pedals. He's also a very ardent lover! When he holds the lovely Thomas in his arms, and their lips meet, he's irresistible. Thomas herself, a Jeff award- winning actress, by turns arch and coy, has a voice composed of strength and honey. To watch her strut and hear her sing "Can That Boy Foxtrot" is to partake of intimate musical theater at it's best.
---
NewCity – Aaron Hunt
RECOMMENDED
http://www.newcitystage.com/2017/04/20/a-musical-bouquet-a-review-of-marry-me-a-little-at-porchlight-music-theatre/
A piece with this cast would be a highlight of any city's theatrical season.
Cook plays brilliantly from the stage with a nice sense of phrasing.
Thomas has been becoming a star right before our eyes since before she could order a cocktail. What was always a powerhouse voice now whispers as well as shouts. The transits between the registers have become seamless and Thomas' performance here shows her to be the finest dramatic-soprano-bass-baritone in the city. Astonishingly, she is even more breathtaking in silence.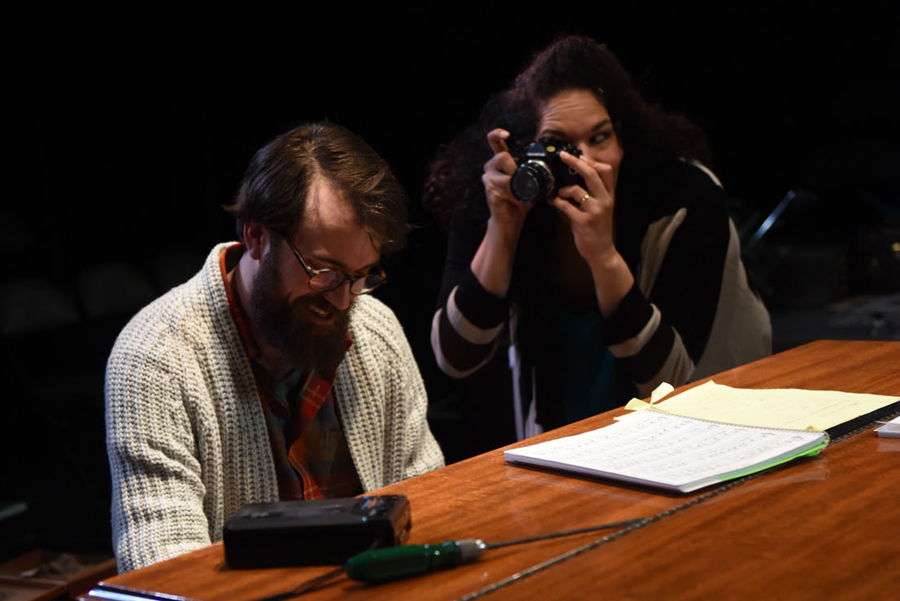 Photos by Brandon Dahlquist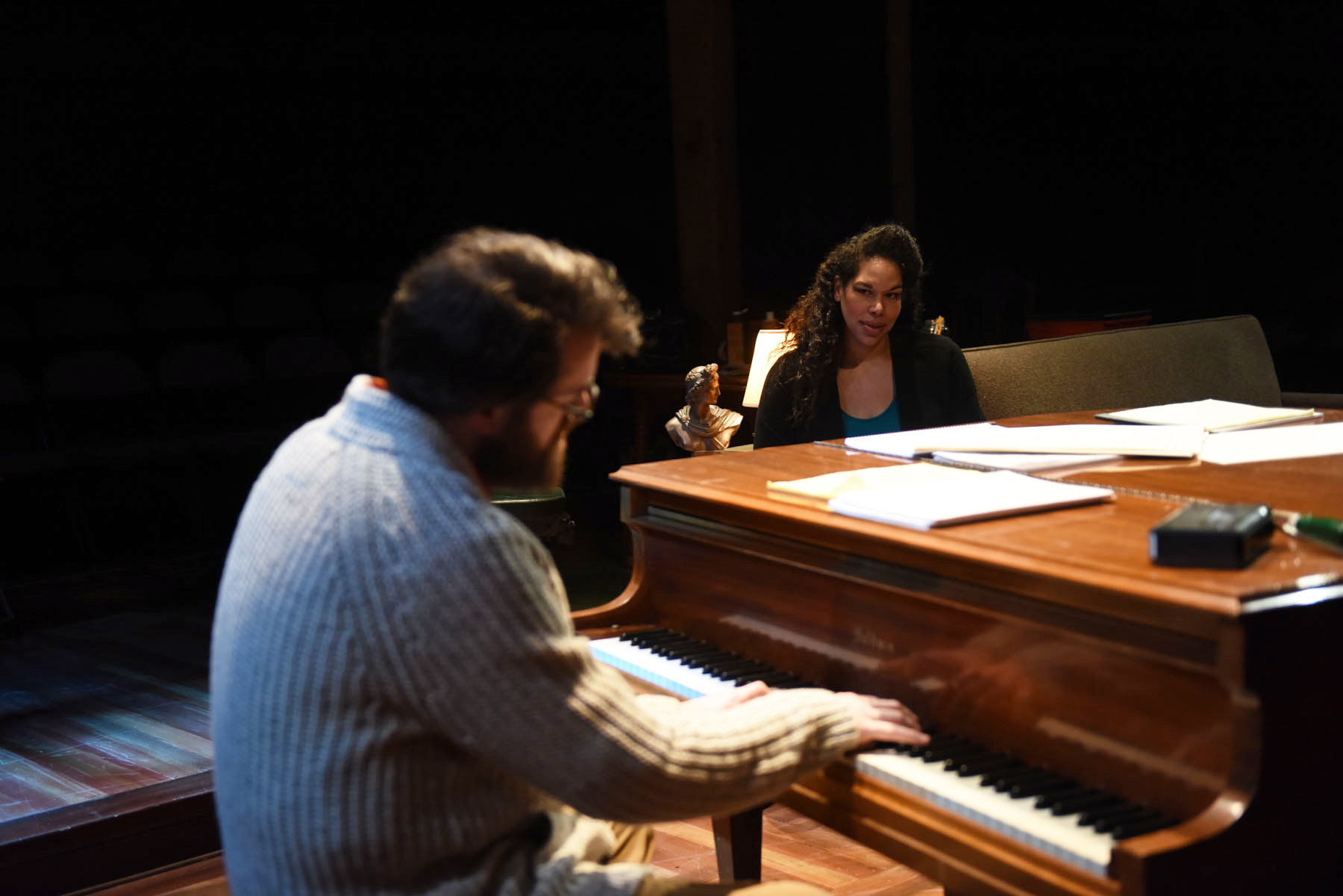 Photos by Brandon Dahlquist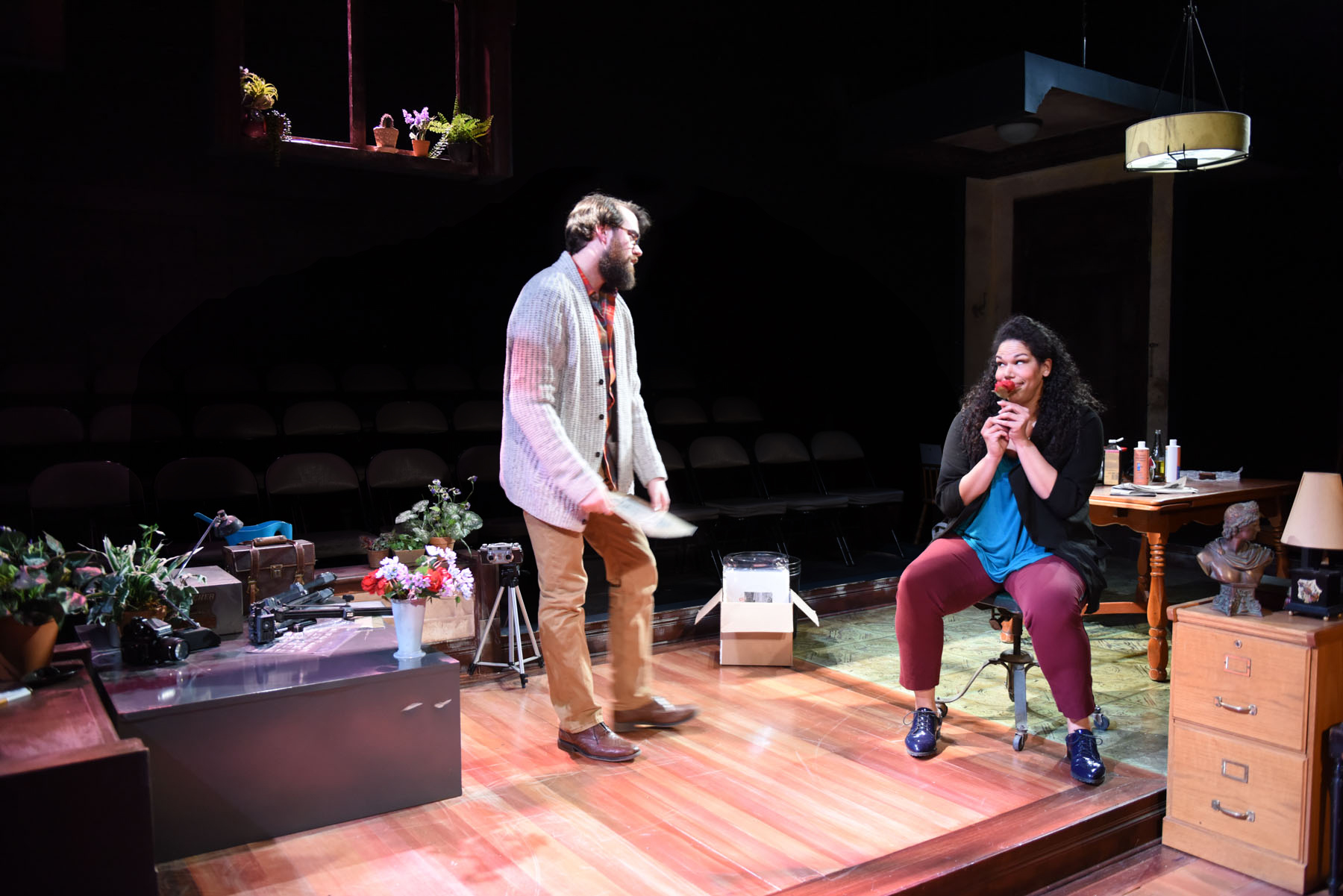 Photos by Brandon Dahlquist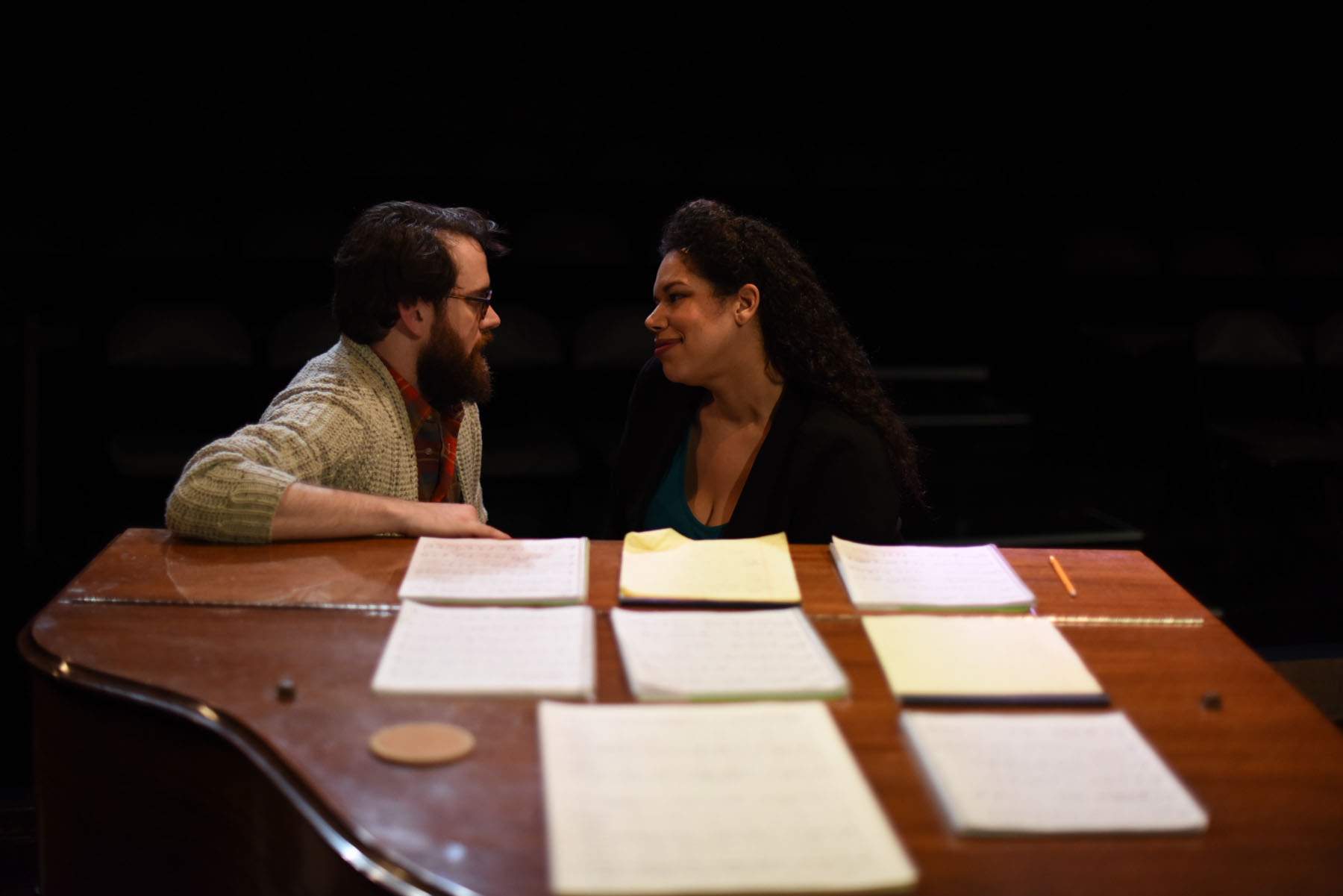 Photos by Brandon Dahlquist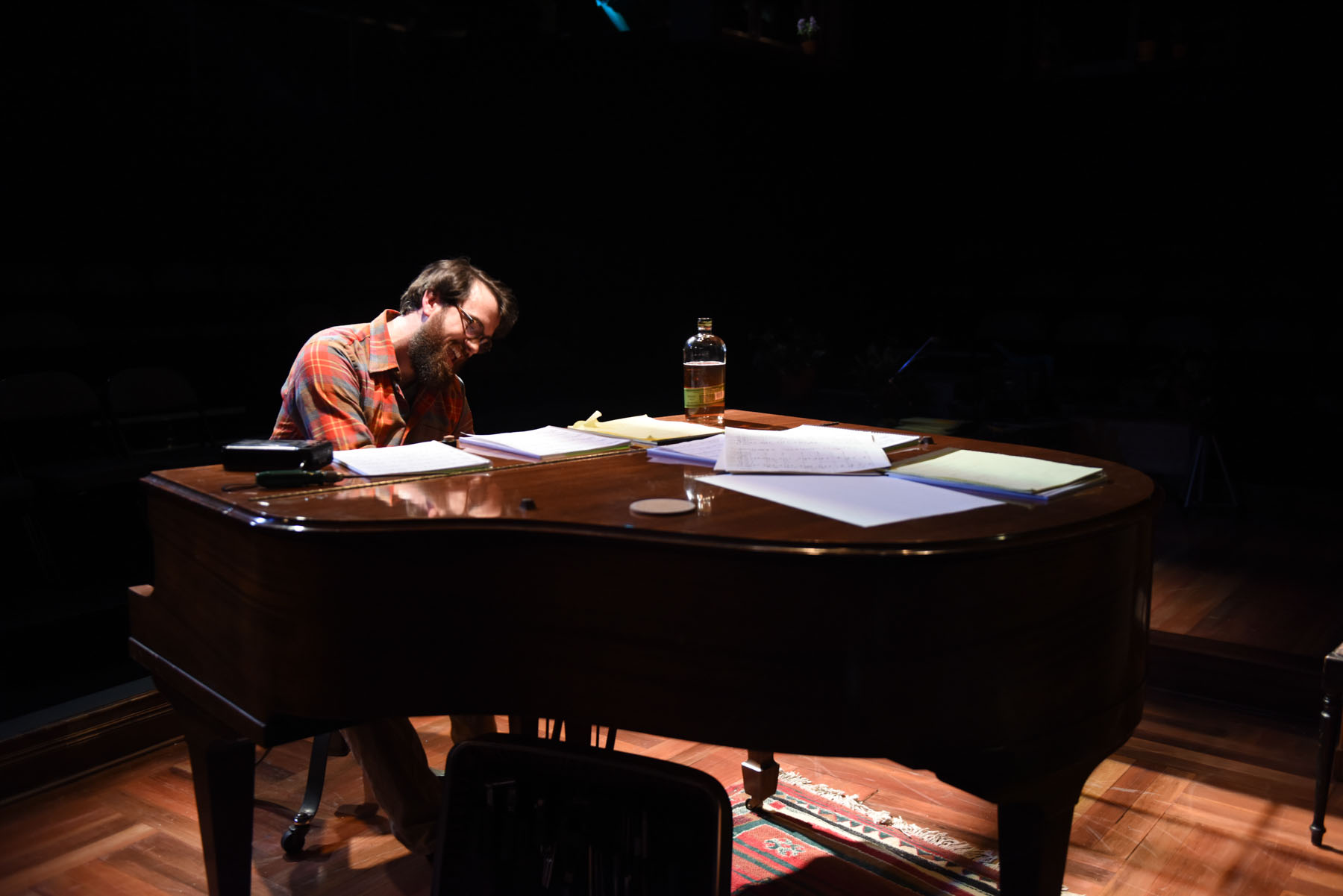 Photos by Brandon Dahlquist