THANKS FOR A GREAT SUMMER! WE'LL SEE YOU BACK FOR SUMMER CAMP 2024!
Chicago's favorite music theatre summer camp is back for another jam-packed, musical summer for ages 4-17. New and returning young actors will spend one to three weeks singing, dancing, meeting new friends and creating an original musical piece to share with family and friends on the last day of camp. 
Porchlight classes and camps are process over product focused programs designed to boost confidence, empathy and a love of the arts. Young actors join us session after session to build on previous skills – from music theatre basics up to college audition readiness in a nurturing and fun environment. 
---
Summer Camp is held at:
Holtschneider Performance Center at the DePaul University School of Music
2330 N. Halsted St.
Chicago, IL 60614
Accessible by CTA Red, Brown and Purple line trains at the Fullerton CTA Stop, as well as the Fullerton and Halsted buses. Camp meets daily from 9 AM to 3 PM.
---

MINI MUSICALS • AGES 4 – 6
Summer Camp, 1 week
Monday, June 26 — Friday, June 30, 2023 / 9 AM – 3 PM


$325 – COMPLETE! SEE YOU NEXT SUMMER!
Budding actors join us for a week of songs, games, making new friends, and having a blast on stage! Our youngest campers stretch their creative muscles and create an original musical story to share with family and friends on the last day of camp!
Mini Musicals skills include understanding what an actor does, how musicals tell stories, remembering basic choreography and performing on the last day of camp.
---

BROADWAY BASICS • AGES 7 – 10
Summer Camp, 2 weeks

—

Second Section Open!

 
Monday, July 10 — Friday, July 21, 2023 / 9 AM – 3 PM


$650 –

COMPLETE! SEE YOU NEXT SUMMER!
Using classic and contemporary musical favorites, this camp is a great two-week entrance to the world of music, drama, dance, writing, and more while practicing collaboration and creative thinking. Actors will create an original musical to share with family and friends with lots of time for playing games, making props and costume pieces,  and making new friends. 
Broadway Basics skills include learning to warm up our actor tools, writing a story with music together, helping to choreograph a song, and making big character choices with our bodies and voices.
---

MUSIC THEATRE BOOTCAMP • AGES 11 – 13
Summer Camp, 2 weeks
Monday, July 24 — Friday, Aug. 4, 2023 / 9 AM – 3 PM


$650 –

COMPLETE! SEE YOU NEXT SUMMER!
Building on basic skills, our intermediate actors join us for two weeks to take their fundamental theatre skills and be challenged to build an ensemble, sing in harmony, and make more complex acting choices. Actors will write their own original characters and complete their story with musical theatre classics and new hits to create a final performance that's not to be missed! 
Music Theatre Bootcamp skills include learning to sing in harmony with our ensemble, perform a small group or individual solo (if desired), more challenging choreography and acting techniques, and basic improvisation.
---
Sample Camp Day
Every day we'll have time to learn music/acting technique, work on our final presentation, and get to know each other as an ensemble. A typical day at camp will look something like this:
9 – 10 AM

– Welcome and Warm-Ups (Voice, Body, Ensemble)

10 – 11 AM

– Learn Group Songs / Choreography for final show

11 AM – 12 PM

– Drama Games / Whole Cast Work

12PM

– Lunch & Free Time at Oz Park

1 – 2 PM

– Prop and Individual Final Show Work / Rehearsal

2 – 3 PM

– Drama Games and Review, Sign Out
---
Payment plans are available for all youth programming by emailing rebeccah@porchlightmusictheatre.org. Scholarships and financial aid available by filling out this application.
Scholarships Provided due to generous donations from: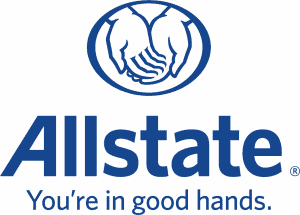 ---
CAMP REGISTRATION AND SAFETY POLICIES
Porchlight Music Theatre has the right to cancel a class up to one week prior to the start date. Refunds will be processed if a class or camp is canceled. No refunds available if a purchaser drops a class or camp unless the spot can be filled from a waitlist. If a spot can be filled, a refund will be given.
Porchlight Music Theatre has the right to determine minimum enrollment. A refund will not be processed if a purchaser believes the enrollment to be too low.
Transfers towards a different camp or class session may not be possible.
Porchlight Music Theatre classes and camps are mask encouraged for all campers and Teaching Artists. Guidelines and recommendations were created following advice from the Center for Disease Control (CDC), Illinois Department of Health and Chicago Public Schools. Policies may update based on expert recommendations.
Full policies and FAQ here. 
---
Pronoun Key: + (he/him/his); * (she/her/hers); ^ (they, them, theirs);  = (any with respect)
---