Porchlight Revisits The Apple Tree
Porchlight Revisits The Apple Tree
Wednesday, December 7 at 7:30 PM
Thursday, December 8 at 1:30 PM
Thursday, December 8 at 7:30 PM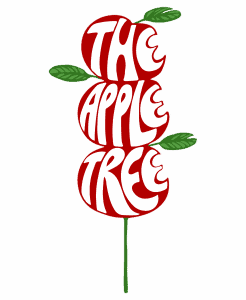 Music by Jerry Bock+
Lyrics by Sheldon Harnick+
Book by Bock & Harnick with contributions from
Jerome Coopersmith+
Directed by Frankie Leo Bennett+
Directed & Choreographed by Dina DiCostanzo*
Music Directed by Linda Madonia*
The songwriting team behind Fiddler on the Roof and She Loves Me created this witty, tuneful and charming piece that was Tony nominated for Best Musical. Made up of three musical miniatures, each directed by a different person, Porchlight Revisits The Apple Tree includes
"The Diary of Adam and Eve," a quirky, touching spin on the tale of the world's first couple, adapted from Mark Twain's short stories; "The Lady or the Tiger?," a 1960s rock and roll fable set in a mythical kingdom, which explores the fickleness of love and "Passionella," based on Jules Feiffer's offbeat Cinderella-story about a chimney sweep who dreams of being a "glamorous movie star."

(L to R) Frankie Leo Bennett+, director; Dina DiCostanzo*, director/choreographer; Linda Madonia*, music director.
---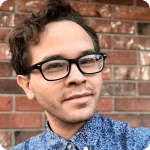 FRANKIE LEO BENNETT+ (Director) is Porchlight Music Theatre's Producing Artistic Associate. He recently co-directed Porchlight Music Theatre's Chicago Sings Stephen Sondheim, directed New Faces Sing Broadway 1971 and has appeared in its productions of In The Heights, New Faces Sing Broadway 1985 and Porchlight Revisits 1776.  Bennett is also a teaching artist for The School at Porchlight and was a guest contributor to Porchlight's free virtual offerings including Movie Musical Mondays on several occasions and Sondheim @ 90 Roundtable. He serves as the chair of Porchlight's Equity, Diversity and Inclusion Committee. His regional credits include Punkass Pastry (Independent Workshop/director), The Golden Girls: The Lost Episodes (Hell in a Handbag Productions, assoc. director) and performing with Theo Ubique Cabaret Theatre, Kokandy Productions and Hell in a Handbag Productions.  He is also the playwright/composer of the recent Resident Services: A Crossed-Up Animal Musical.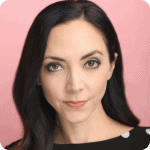 DINA DICOSTANZO* (Director & Choreographer) is a Chicago-based director, choreographer, and actor. She holds a BA from Columbia College Chicago. She has Directed and choreographed from her hometown, Palatine, Il, to Chicago and has performed at Paramount, Marriott Theatre, Drury Lane Oakbrook/Water Tower, Victory Gardens, Theatre at the Center, Northlight and more.  She is glad to be "revisiting" Porchlight again having choreographed Bells Are Ringing, Golden Boy, and Fade Out/Fade In under the series. Her directing and/or choreography work have been seen at Porchlight (Sweeney Todd, Pal Joey and associate on How To Succeed) Jam Productions at Royal George (Miracle the Musical), Metropolis, Highland Park Players, Music on Stage, Fremont Street Theatre, and most recently, Nunsense for Up and Coming Theatre. Thank you for supporting Porchlight and the arts!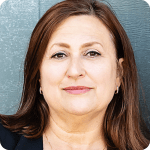 LINDA MADONIA* (Music Director) has been musical directing in the Chicago area for more than 25 years including Porchlight's recent New Faces Sing Broadway 1979 and Chicago Sings Rock & Roll Broadway and for the 2019 critically-acclaimed production of A Chorus Line. Other credits include Holiday Inn at Drury Lane Oakbrook, Pirates of Penzance and Joseph and the  Amazing Technicolor Dreamcoat for Music Theater Works and Forbidden  Broadway: SVU at The Royal George Theater. Other credits include Grand  Hotel and Nunsensations at Drury Lane Water Tower Place and Gigi, She  Loves Me and Me and My Girl at Theater at the Center. Madonia has also been the music director for Chicago's Equity and non-union Joseph Jefferson Awards numerous times. She owns American Eagle Productions, an educational theatre that has presented 300 shows and workshops a year in Chicago area schools for almost 30 years.

---