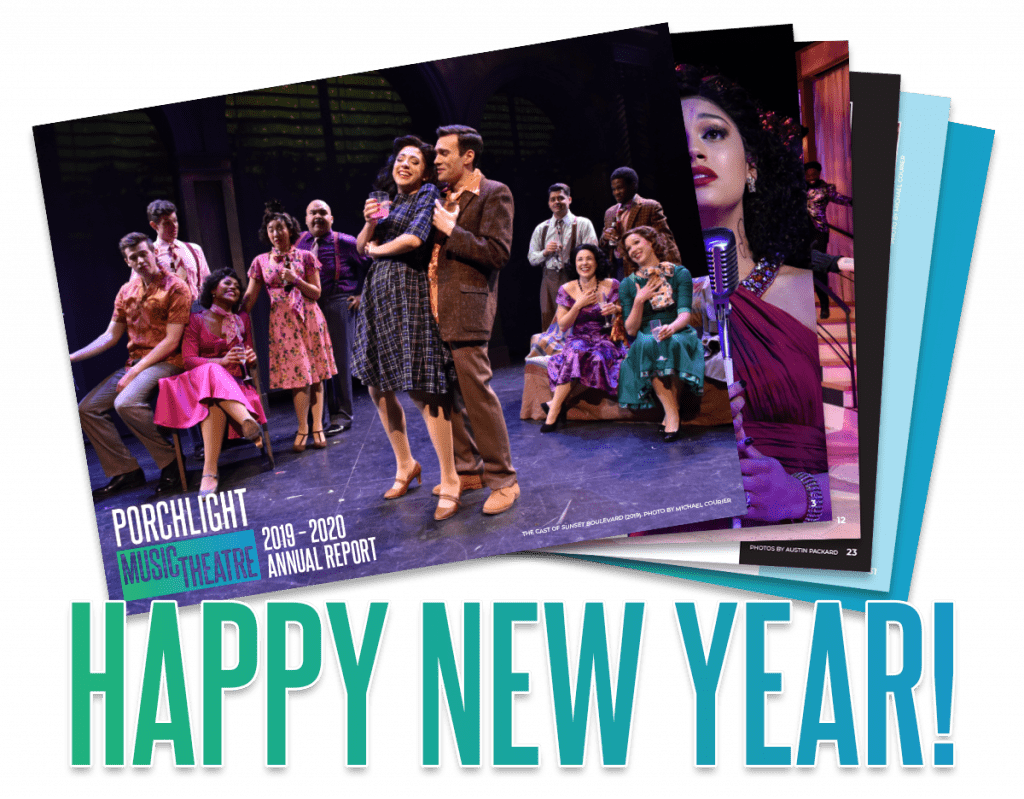 Before we welcome the much-needed new year, we'd like to take a moment to reflect on 2020, the year that up-ended how we all live, work, and play, including those of us who create, sustain, and enjoy the art of music theatre. It was both a challenging and an inspiring 2019/2020 season and one we will not soon forget.
Join Porchlight as we look back at our 25th Anniversary Season with our 2019/2020 Annual Report. Filled with highlights, achievements, challenges, and more, we hope you enjoy this deep dive into a most unusual year (there's plenty to read here!), and how your support and enthusiasm made all the difference to our successes!
Thank you to all who made this year possible at Porchlight – our supporters, friends, and family. On behalf of our entire team, we wish the best to you and yours for a wonderful new year.
Explore Our 2019/2020 Annual Report
NOTE: For easiest reading, we recommend viewing our 2019/2020 Annual Report on a computer or tablet. To zoom in and out, look for the plus (+) and minus (–) buttons while reading, or pinch to zoom on touch screen devices.