Box Office Phone: 773-777-9884 — Box Office Hours
---

"THIS PRODUCTION REALLY IS QUITE BEAUTIFUL."
– Chris Jones, Chicago Tribune (Read More)
---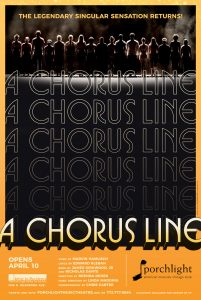 Music by Marvin Hamlisch
Lyrics by Edward Kleban
Book by James Kirkwood, Jr. and Nicholas Dante
Direction by Brenda Didier
Choreography by Chris Carter
Music Direction by Linda Madonia
Winner of nine Tony Awards and the Pulitzer Prize, this landmark work has electrified audiences around the world. In an empty theatre, on a bare stage, casting for a new Broadway musical is almost complete. For seventeen dancers, this audition is the chance of a lifetime. It's what they've worked for with every drop of sweat and every hour of training, putting their lives on the line for the opportunity to do what they've always dreamed of doing: to dance. Featuring an incomparable score including "What I Did for Love," "One," and "Dance Ten, Looks Three," you won't want to miss this singular sensation!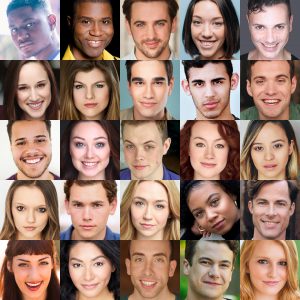 Featuring Terrell Armstrong as Richie Walters, La Mar Brown, Roy/understudy Richie, Bobby and Larry; Grant Carriker as Al DeLuca, Liz Conway as Bebe Benzenheimer, Clayton Alan as Greg Gardner, Danielle Davila as Tricia/understudy Diana and Maggie, Erica Evans as Shelia Bryant, Alejandro Fonseca as Paul San Marco, Joe Giovannetti as Frank/understudy Mike, Mark and Greg; Luke Halpern as Tom/understudy Paul, Al and Don; Taylor Lane as Judy Turner, John Marshall Jr. as Don Kerr, Maggie Malaney as Lois/understudy Judy, Shelia and Bebe, Chloe Nadon-Enriquez as Kristine Urich DeLuca, Jenna Napolitano as Vicki/understudy Connie, Val and Kristine, Kaimana Neil as Mark Anthony, Laura Savage as Cassie Ferguson, Aalon Daeja Smith as Maggie Winslow, Richard Strimer as Zach, Adrienne Storrs as Diana Morales/understudy Cassie; Ayana Strutz as Connie Wong, Drew Tanabe as Bobby Mills, Wade Tischhauser as Larry/understudy Zach; Matthew Weidenbener as Mike Costa and Natalie Welch as Val Clark.
This production also includes Katie Beeks, production manager; Bob Kuhn, costume designer; Kristen Martino, scenic designer; Robert Hornbostel, sound designer; Danielle Davila, female dance captain; Wade Tischhauser, male dance captain; Samantha Treible, wardrobe supervisor; Casey Wood, wardrobe assistant and Mary Zanger, stage manager.
Production support has been provided by Joyce Chelberg.
---
---

Based on availability, a select, limited number of Mainstage tickets will be on sale for $25 day of select performances. Rush tickets are subject to availability and limited to two (2) per person. All handling fees still apply. When tickets are available, they may be purchased directly through our box office, either in person or via phone, when we open each day at noon.*
*On Saturdays, Sundays, and select Mondays; box office hours vary. Please view our complete box office hours here.
STUDENT TICKETS: Based on availability, a limited number of student tickets are on sale for our Mainstage shows for $20. Tickets are subject to availability and limited to one (1) per student. Students must present a valid student ID when picking up tickets from will call. All handling fees still apply.
When available, tickets may be purchased directly through our box office, either in person or via phone, when we open each day. Tickets at 12 and Student Ticket discounts cannot be combined with additional offers or applied to previously purchased tickets.
For more information about our ticketing options, please call our box office at (773) 777-9884.
---
NOTICE
Tickets may not be sold or resold without prior consent from Porchlight Music Theatre.
We reserve the right to NOT honor tickets purchased from third parties
or outlets other than Porchlight Music Theatre and approved affiliates.
Seating is at the discretion of management.
All sales are final. No refunds.
---
POST-PERFORMANCE CONVERSATIONS
Meet the cast of A Chorus Line as they share their experiences from this production and answer audience questions. The Post-Performance Conversation is free and open to the public, and immediately follows that day's performance.
Thursday, May 2 (Show begins at 7:30pm)
Sunday, May 19 (Show begins at 2pm)
---
OPEN CAPTIONED PERFORMANCES
Click here for more information
Saturday, April 20 – 4pm
Saturday, May 4 – 4pm
---
(ABOVE: Original photo by Suzanna Mars | www.suzannamars.com)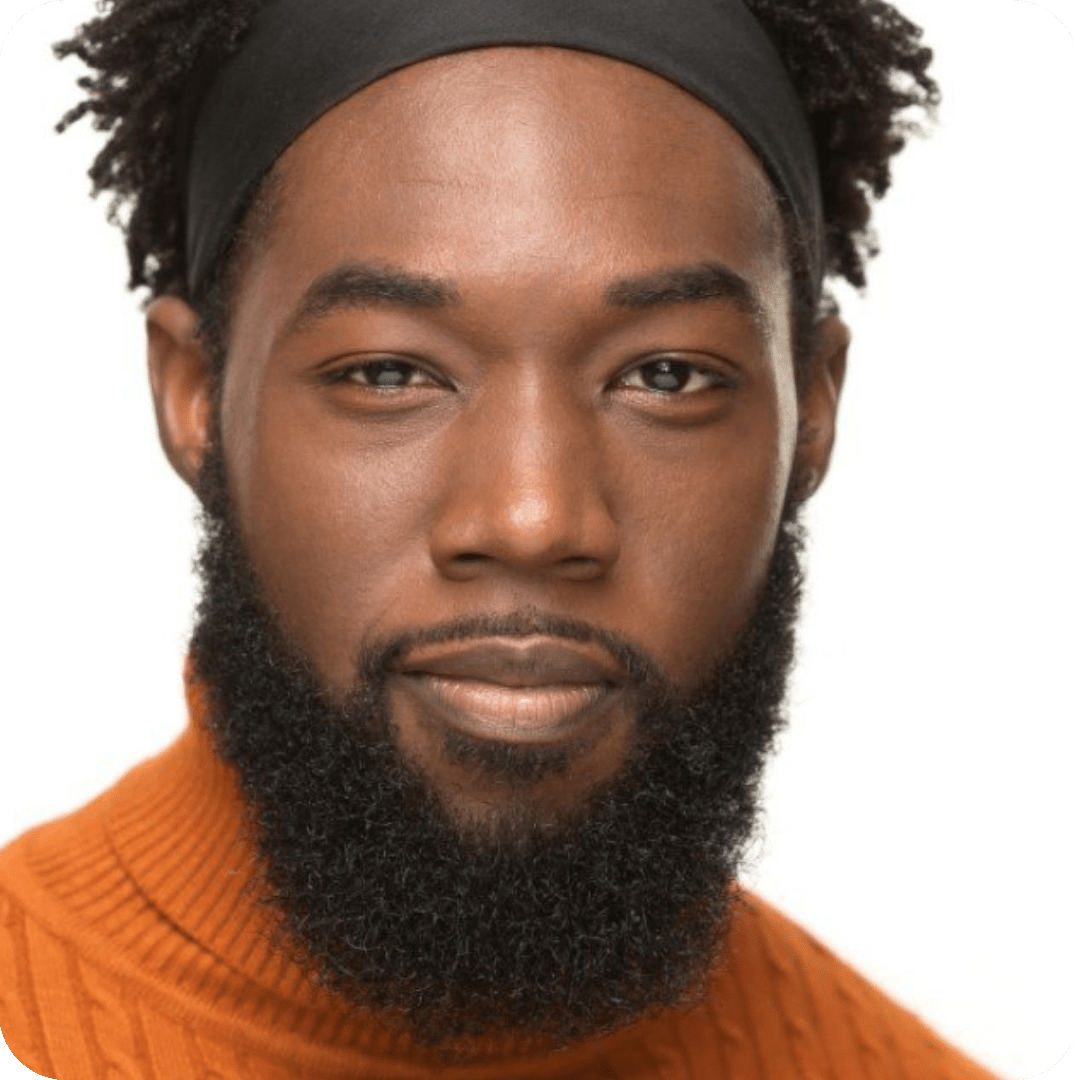 Eustace J. Williams+
EUSTACE J. WILLIAMS† (The Man in The Saloon, u/s) is thrilled to be back after making his Chicago debut in Porchlight's 2020 critically acclaimed production of Duke Ellington's Sophisticated Ladies (Jeff Award Winner – Ensemble Revue). He portrayed the role of "Hinton" (The
Danseur)/Gregg (The Jazzbo) u/s. Some of his favorite credits include "Hans/Emcee u/s" in Cabaret and "Walter Lee Younger" in A Raisin in The Sun (Educational Theatre). Other credits include Oil Lamp's Iconic. Eustace was also recently seen in Theo Ubique's melodically entrancing
production of Songs For A New World in the role of "Man 1," a project of which he is incredibly proud. Thanks be to God, his family, and friends for their endless love and support. #TheBestIsYetToCome IG: @blessedisejw