No events
There are no scheduled events. Please check back soon!
Porchlight's Big All-Star Benefit Concert!
This August, join Porchlight and Chicago's music theatre and cabaret stars as we kick off our anniversary season with a look back at the past 25 years of music theatre excellence! Highlights from In The Heights, Dreamgirls, Ragtime, End of the Rainbow, Company, Into The Woods and all of your favorite Porchlight productions — performed LIVE by all of your favorite Porchlight artists! Here's to another 25 years!
---
6pm – Complimentary wine & hors d'oeuvre reception
7pm – Star-studded concert
Intermission – Complimentary wine & sweets
---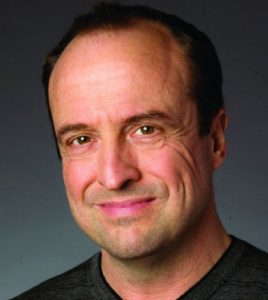 Over the years, Chicago Sings has honored artists and organizations whose music has changed the world, and this year, in addition to celebrating 25 years as Chicago's center for music theatre, Porchlight Music Theatre is honoring director Gary Griffin with the 9th annual Guy Adkins Award for Excellence in the Advancement of Music Theatre in Chicago.
All proceeds benefit Porchlight Music Theatre's youth education and outreach programming.
Discounted parking at the MCA is $15 and entrance is on Chicago Avenue.
---
Featuring Performances by:
 Adrian Aguilar • Charissa Armon • Neala Barron • Brianna Borger • La Mar Brown • Carrie Bramlett • Elic Bramlett • Eric Bramlett • JC Brooks • Jim DeSelm • Zachary Fewkes • Lucy Godinez • Angela Ingersoll • Bil Ingraham • Cecilia Iole • James Earl Jones II • Heidi Kettenring • Bill Larkin • Michelle Lauto • Eric Lewis • Yando Lopez • Donica Lynn • Michael Mahler • Evan Tyrone Martin • Patrick Martin • Christine Mild • Kaimana Neil • Gerald Richardson • Kelvin Roston • Billy Rude • Lorenzo Rush Jr • Laura Savage • Lincoln Seymour • Aalon Smith • Bethany Thomas • Wade Tischhauser • Heather Townsend • Shanna Vanderwerker • Isabella Warren*
*Artists may change without notice.
---
NOTICE
Tickets may not be sold or resold without prior consent from Porchlight Music Theatre.
We reserve the right to NOT honor tickets purchased from third parties
or outlets other than Porchlight Music Theatre and approved affiliates.
Seating is at the discretion of management.
All sales are final. No refunds.
---