The ICONS Gala, led by chairs Bill Kurtis & Donna La Pietra and honorary chair Patricia Mota, CEO of Hispanic Alliance for Career Advancement, included:
Cocktail Reception
Three-Course Dinner
NBC's Matthew Rodriques as Emcee
Presentation of the Luminary Award to the Bayless Family Foundation
Recognition of Latino Civic, Business & Cultural 2021 Scene Changers
Presentation of the ICON Award to Chita Rivera
On-stage Conversation between Ms. Rivera and WGN's Paul Lisnek
Musical Performances Saluting Ms. Rivera's Incredible Career
Live Auction
2021 SCENE CHANGERS
This is the first year Porchlight honored community Scene Changers, recognizing a diverse group of leaders for their impact on the business, civic and cultural life of Chicago. 
Olga Camargo | CEO & Founder, FARO Associates, LLC
Martin R. Castro | President & CEO, Casa Central
Dr. Ana Gil Garcia  | Professor Emerita & Fulbright Scholar, Northeastern Illinois University Department of Educational Leadership & Development
Hilda Frontany | Board Chair, Rincon Family Services
Marlene Gonzáles | President, LCG Group LLC
Iris Y. Martinez | Clerk of the Circuit Court of Cook County
Xavier Nogueras | Co-Founder, Illinois Unidos & Owner, BOCA Media Group
Sylvia Puente | President & CEO, Latino Policy Forum
Shell Reyes | President, Shell Reyes Designs & Appraisals
José R. Sánchez, LMSW, LCSW | President & CEO, Humboldt Park Health
Mario Treto, Jr. | Acting Secretary, Illinois Department of Financial & Professional Regulation
PERFORMERS/ARTISTS
Performances celebrated the gracious and charming Rivera throughout the evening in musical numbers directed by Artistic Director Michael Weber and music directed by Linda Madonia include Ariel Dorsey, Alejandro Fonseca, Michelle Lauto, Mia Navarez, Laura Savage, Kyra Sorce and Keely Vasquez with costumes by Bill Morey. The 2021 ICONS band is Madonia on keyboards, Matt Beck, reeds; Marcel Reimão Bonfim, bass and Justin Akira Kono, drums.

(L to R) Ariel Dorsey*, Alejandro Fonseca+, Michelle Lauto*, Mia Navarez*, Laura Savage*, Kyra Sorce* and Keely Vasquez*
Pronoun Key: + (he/him/his); * (she/her/hers); ^ (they, them, theirs);  = (any with respect)
PLEASE CLICK THE LINK AT TOP OF PAGE FOR AN EXPANDED EVENT PROGRAM WITH ALL PARTICIPANT BIOS
PLEASE VISIT OUR FACEBOOK PAGE FOR EVENT PHOTOS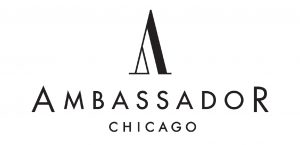 Ambassador Chicago is the official hotel of the 2021 ICONS Gala
---