No events
There are no scheduled events. Please check back soon!
Box Office Phone: 773-777-9884 — Box Office Hours
---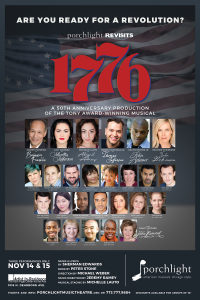 Music and Lyrics by Sherman Edwards
Book by Peter Stone
Direction by Michael Weber
Music Direction by Jeremy Ramey
Musical Staging by Michelle Lauto
One of Porchlight's most popular offerings, Porchlight Revisits returns! Now in its fifth year, this special series brings together music theatre aficionados to visit three musicals that opened on the Great White Way but have since gone "unsung." The finest music theatre artists in Chicago dust off these neglected treasures and, fully staged with script in hand, escort you to the world of Broadway's past.
This 50th Anniversary production of the story of America's birth includes Benjamin Franklin, Abigail Adams, Thomas Jefferson and others brought to life with their eternal challenges, impassioned arguments and world-changing vision fought over in Philadelphia in those sweltering days of summer nearly 250 years ago.
To enhance your experience, before every Porchlight Revisits production, audiences are invited to the "Behind the Show Backstory" multimedia presentation, created and hosted by Artistic Director Michael Weber, discussing that evening's production including the show's creative history, juicy backstage gossip and much more.
Sponsors: Rhona Frazin & the Honorable Julian Frazin and Charles & Diane Laff
---
Meet the Cast!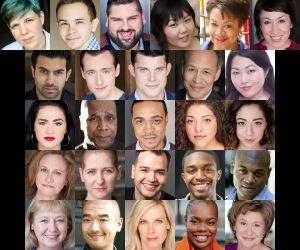 Featuring a cast of 26, the largest ever for a Porchlight Revisits production, the 1776 company includes: Micha Astala, "Dr. Josiah Bartlett;" Frankie Leo Bennett, "George Reed;" Jeff Bouthiette, "Samuel Chase;" Erica Chin, "Col. Thomas McKean;" Cynthia Clarey, "Rev. John Witherspoon;" Jazmín Corona, "Andrew McNair;" Richard Costes, "Leather Apron;" Ryan Dooley, "James Wilson;" William Dwyer, "Edward Rutledge;" Joseph Foronda, "Dr. Benjamin Franklin;" Kim Fukawa, "Charles Thomson;" Lucy Godinez, "Martha Jefferson;" Randolph Johnson, "Stephen Hopkins;" Christopher W. Jones, "Lewis Morris;" Teressa LaGamba,", "Richard Henry Lee;" Michelle Lauto, "Abigail Adams," Anne Marie Lewis, "Joseph Hewes;" Cari Meixner, "Dr. Lyman Hall;" Robert Quintanilla,"Thomas Jefferson;" Nolan Robinson, "Courier;" Kelvin Roston Jr., "John Adams;" Jenny Rudnick, "Caesar Rodney;" Peter Ruger, "Robert Livingston;" Heather Townsend, "John Dickinson;" Jessica Vann, "Roger Sherman" and Nancy Wagner, "John Hancock."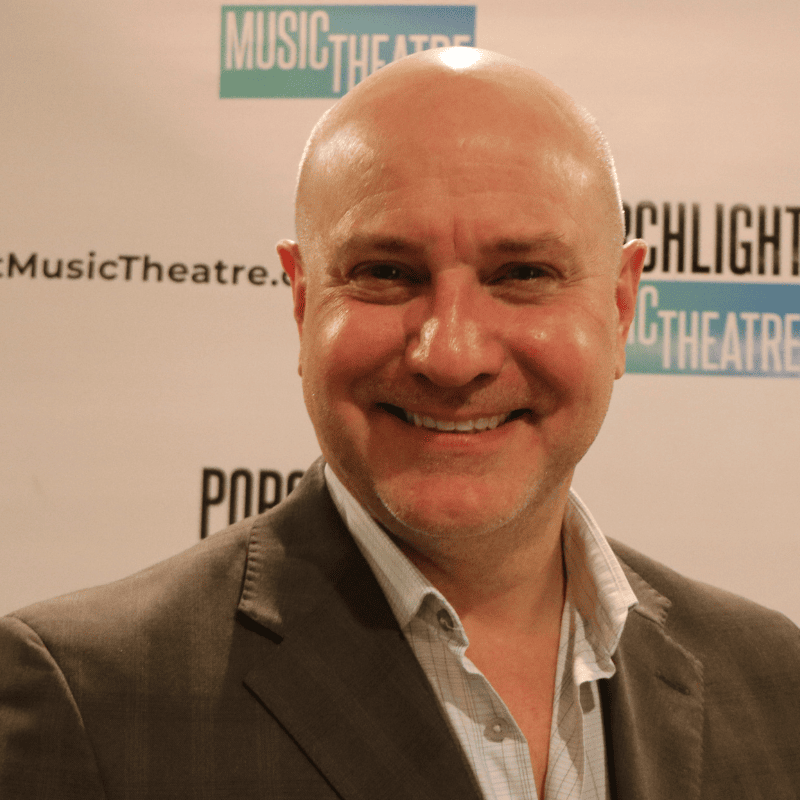 Michael Weber
Director
Previously at Porchlight: Cabaret, Sunset Boulevard, Gypsy, Merrily We Roll Along
Michael Weber is a nationally recognized, award-winning director, producer, actor and educator. He recently directed the Off-Broadway and European premieres of Call Me Elizabeth written by and starring Kayla Boye as Elizabeth Taylor. Under his artistic leadership, Porchlight Music Theatre was awarded Chicago's Jeff Award for "Best Production" six times for A Class Act, Ain't Misbehavin', Sondheim on Sondheim, The Scottsboro Boys, Dreamgirls and Blues in the Night. Porchlight productions that he directed, include Cabaret, Gypsy, End of the Rainbow, Sweeney Todd, A Funny Thing Happened on the Way to the Forum, Pal Joey, Assassins and Side Show, as well as Grand Hotel at Drury Lane Theatre Water Tower Place and She Loves Me at Theatre at the Center were each nominated for the Jeff Award Award for Best Production. He previously served as artistic director for the inaugural season of Chicago's Drury Lane Theatre Water Tower Place (now Broadway in Chicago's Broadway Playhouse) and at Theatre at the Center in Munster, Indiana (1998-2004). Directing credits include Living the History-125 Years of The Auditorium Theatre starring Patti LuPone and John Mahoney, Fifth of July and Talley's Folly at the Oak Park Festival Theatre, The Petrified Forest at Theatre at the Center, Beauty and the Beast at Marriott Theatre, Over the River and Through the Woods at Mercury Theater, A Funny Thing Happened on the Way to the Forum at Pheasant Run Theatre, and Cirque du Symphony at Sears Center Arena featuring stars of Cirque du Soleil with the Elgin Symphony Orchestra. The recipient of two Joseph Jefferson Awards, he has been nominated for nine awards and he wrote and directed 14 Joseph Jefferson Awards ceremonies (2006-2018). Weber's regional acting credits include The Merry Widow (starring Renée Fleming) at Lyric Opera, Annie Get Your Gun and Gypsy (both starring Patti LuPone) at Ravinia Festival, The Winter's Tale and Henry V at Chicago Shakespeare Theatre, Around the World in 80 Days at Cleveland Playhouse, Disney's My Son Pinocchio at First Stage Milwaukee, It Had To Be You (starring Cindy Williams and Eddie Mekka) at Little Theatre on the Square, Angel Street at First Folio Shakespeare, and The Gifts of the Magi at Indiana Repertory. He is author of the play, WAR of the WELLeS (about Orson Welles' infamous radio broadcast) and he is a longtime pledge host for PBS station WTTW channel 11.