No events
There are no scheduled events. Please check back soon!
Music & Lyrics by Irving Berlin
Book by Howard Lindsay & Russel Crouse
Direction by Christopher Pazdernik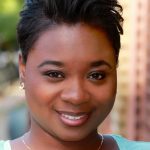 The hugely popular Porchlight Revisits, showcasing "lost musicals," returns this season! Offering audiences an opportunity to experience classic production that have been rarely seen in Chicago, each performance begins with a fun, fact-filled multimedia "Behind The Show Backstory" presentation created and hosted by Artistic Director Michael Weber.
From the combined talents who penned Annie Get Your Gun and The Sound of Music and created for the original "The Hostess with the Mostess' on the Ball," Ethel Merman, here is one of the Golden Age of Broadway's biggest musical comedy hits! All the more timely, it's a satire on politics and foreign policy that spoofs America's penchant for lending billions of dollars to needy countries and centers on Sally Adams, a well-meaning but ill-informed socialite who is appointed United States ambassador to the fictional European country of Lichtenburg who charms the local gentry and, of course, falls in love.
Featuring the hit songs: "It's a Lovely Day Today," "The Best Thing for You (Would be Me)" and "You're Just In Love."
Call Me Madam is sponsored by Michael and Mona Heath.
---
NOTICE
Tickets may not be sold or resold without prior consent from Porchlight Music Theatre.
We reserve the right to NOT honor tickets purchased from third parties
or outlets other than Porchlight Music Theatre and approved affiliates.
Seating is at the discretion of management.
All sales are final. No refunds.
---