EVENT POSTPONED!
The 25th committee chairs, board and staff have come to the difficult but necessary decision to postpone our ICONS Gala scheduled for March 23. Our top concern is the health and safety of our patrons and honoree Joel Grey. We look forward to rescheduling to a later date in 2020 when we can celebrate our anniversary milestone with Joel Grey as originally planned.
Thank you so much for your enthusiasm and support of this event, which WILL happen! Right now, stay safe and healthy!
---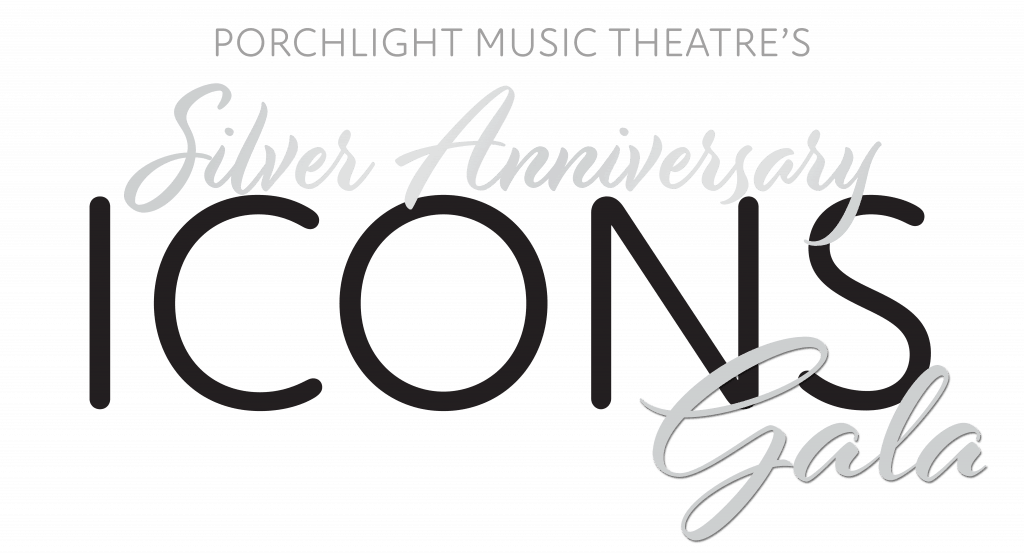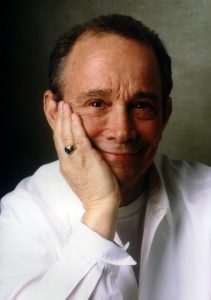 Porchlight Music Theatre and its 25th Anniversary Gala Co-Chairs
Rick and Deann Bayless and Bill Kurtis and Donna LaPietra
are proud to announce
Broadway
and film legend
JOEL GREY
will be honored with the ICON Award, in person, at
the 25th Anniversary Gala,
March 23, at The Ritz-Carlton, Chicago!
The multi-award winning Grey, best known for his work in Wicked,
Chicago and his inimitable creation of "The Emcee" in both the Broadway and film versions of Cabaret.
Porchlight is also proud to give this year's Luminary Award to long-time supporters
Elaine Cohen and Arlen D. Ruben
---
5:30 Cocktails & Hors D'Oeuvres
6:30 Dinner & Program
 featuring
Joel Grey in an on-stage conversation with Bill Kurtis
on Grey's incredible career
and
Exciting performances from Chicago's top performers,
saluting Grey's influence on music theatre
---
Featuring Performances By*
Erica Evans (Performer)
Cory Goodrich  (Performer)
Christopher John Kelley  (Performer)
Yando Lopez  (Performer)
Lorenzo Rush Jr.  (Performer)
Laura Savage  (Performer)
Aalon Smith  (Performer)
Joey Stone  (Performer)
Linda Madonia (Music Director)
Jenna Schoppe (Choreographer)
Hannah Love Jones (Young Performer)
Ian Michael Pinski (Young Performer)
Izzie Rose (Young Performer)
Joe Scott (Young Performer)
*Performers subject to change
---
Tickets On Sale Now!
Online, or over the phone at 773.777.9884 ext. 1005
Single Tickets
$350
Single Tickets + VIP Meet & Greet with Joel Grey
$500
Table sponsorships are also available for $5,000 or $10,000 for ten guests by contacting Rachel at 773.777.9884 ext. 1005.
Tickets must be purchased in advance.
Proceeds from this event benefit Porchlight's artistic and youth education programs.
---
About Joel Grey
Joel Grey career on Broadway includes Chekhov's The Cherry Orchard (Roundabout Theatre Company), Anything Goes, Wicked, Chicago, George M! (Tony Award-nominee.) and Cabaret (Tony Award-winner). Grey's Off-Broadway credits include The Normal Heart, in 1986, and co-directing the Tony Award-winning Broadway premiere in 2011. His film credits include "Cabaret" (Academy Award-winner), "Buffalo Bill and the Indians," "Remo Williams: The Adventure Begins," "Dancer in the Dark," "The Seven Percent Solution" and "Man on a Swing." Grey is an internationally exhibited photographer with four published books: "Pictures I Had to Take" (2003), "Looking Hard at Unexamined Things" (2006), "1.3—Images From My Phone" (2009) and "The Billboard Papers" (2013). His memoir, "Master of Ceremonies," was released in 2016 (Flatiron Press).
---
Past Icons include Jerome Robbins (2019), Fred Astaire (2018), Hal Prince (2017), Ethel Merman (2016), Elaine Stritch (2015), Frank Loesser (2014), Bob Fosse (2013), Michael Bennett (2012).
Thank you to our In-Kind Donors for making the 2019 Icons Gala such a success!
A Red Orchid Theatre
Aba
Acorn Theater
Acquaviva Winery
The Actors Gymnasium
Alexandra Marks Wicker Park
Ambassador Hotel
American Blues Theatre
The Annoyance Theatre
Arny Granat
Artemisia Theatre
The Artistic Home
Azteca Farms
Matt Baldino
The Bayless Family
Billy Marovitz
Blank Theatre Company
The Book Cellar
Booth One
Breakthru Beverage Illinois and Diageo
BrightSide Theatre
Broadway in Chicago
Brown Paper Box Co.
Cafe Ba Ba Reeba
Cafe Sel Marie
Cambria Hotel
Chapman Spignola
Chicago 312
Chicago Danztheatre Ensemble
Chicago International Film Festival
Chicago Opera Theatre
Chicago Shakespeare
Chicago Symphony Orchestra
City Lit Theatre
Club Lucky
Comedy Sportz
Commonwealth Tavern
The Comrades
Corcoran's (Vaughan Group)
Cruel Intentions
David Fink
The Djembe Show
Drury Lane Theatre
Eleven City Diner
Eli's Cheesecake
Ella Elli
Ema
Exit 63 Theatre
Expo Chicago
The Factory Theater
Fairmont Chicago
First Floor Theater
First Folio
Formento's
Foster's Inn
Francesca's Bryn Mawr
Free Street
Ghostlight Ensemble
Grant Park Music Festival
The Great Escape Room
Hearty Boys
Hell In A Handbag
Hotel Allegro
i.o. Chicago
Inside Publications
International Museum of Surgical Science
The Joseph Jefferson Awards
The Joffrey Ballet
John Hern
Keith Larsen
Kimpton Hotels & Restaurants
Kokandy Productions
The Kirby
Koval Distillery
Bill Kurtis and Donna La Pietra
Labriola Baking Co.
Lagunitas Brewing Co.
Lakeview East Gift Card
Langham Hotel Chicago
Letherbee Gin
Lifeline Theatre
Lloyds Chicago
Loeffler Randall Inc/Brian Murphy
LondonHouse Hotel
Lookingglass Theatre
Lou Malnati's Pizzeria
Lucky Strike
Marriott Theatre
Matt Crowle
Museum of Contemporary Art
Meals on Wheels Chicago/Jayne Drew
Mercury Theatre
Michael, Best and Friedrich LLP
Milwaukee Art Museum
Milwaukee Repertory Theatre
Mon Ami Gabi
Nancy Harbert
Naoki
Nashville Repertory Theatre
The New Colony
North Carolina Theatre
North Shore Center for the Perf. Arts
Northlight Theatre
Nothing Without A Company
Oak Park Festival Theatre
Oil Lamp Theatre
Orso's
Osteria Via Stato
Palette & Chisel Academy
The Palm
Palmer House
Paramount Theatre
Peninsula Players Theatre
Petterino's
Prime & Provisions
Raue Center for the Arts
Raven Theatre
Red Door
Redtwist Theatre
Refuge Theatre Project
Remy Bumppo
Ritz Carlton
Ron Zoromski
Saugatuck Center for the Arts
Second Story
Sepia/Proxi
Shaw Chicago
Sideshow Theatre Company
Skydeck Chicago
Spacca Napoli
Sparrow
Split Rail
Stan's Donuts
Stratford Theatre Festival
Stratford Tourism Alliance
Strawdog Theatre
Swissotel
Tamara Sims  
Theatre At The Center
Theo Ubique Cabaret Theatre
TimeLine Theatre
Toby Smalley
Todd Appel/Master Mixologist
Union League Club Chicago
Victory Gardens Theater
Visit Raleigh
Volo Wine Bar
White Sox
The Willow Room
Windy City Playhouse
Wines For Humanity
Wirtz Center For The Performing Arts
Writers Theatre