Available for Porchlight Reprise
Box Office Phone: 773-777-9884 — Box Office Hours
---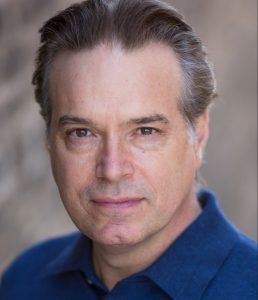 Porchlight's New Faces Sing Broadway series returns, virtually! Host Larry Adams, Jeff-nominated for Porchlight's Sunset Boulevard, introduces you to the next generation of Chicago music theatre artists while serving as the guide to the stars, songs and stories of the past.
The production team of New Faces Sing Broadway 1987 includes: Christopher Pazdernik (director); David Fiorello (music director and arrangements); Alex Rhyan (director of production); CastleLight Productions (video, editing and audio services) and Michael Weber (artistic director).
The cast of Porchlight Music Theatre's New Faces Sing Broadway 1987 includes: Anna Marie Abbate, Isabella Andrews, Ciera Dawn, Taylor DiTola, Tim Foszcz, Cameron Goode, Garrett Griffin, Parker Guidry, Devon Hayakawa and Kelan M. Smith.

Explore our VIRTUAL Program Meet The Cast!
The New Faces Sing Broadway 2020–2021 season is sponsored by Elaine Cohen and Arlen D. Rubin
---
As a proud part of Old Town Theater Week, New Faces Sing Broadway 1961 is available for streaming AGAIN June 6 through June 12. Streaming for all ends June 12 at 11:59pm CT.
---
What is New Faces Sing Broadway?
Porchlight Music Theatre's hit revue series is the tuneful and fun, audience-interactive evening that music theatre fans crave – back again for a sixth season! Hosted by a popular Chicago music theatre "name" and featuring a company of ten up-and-coming local talents, the evening is a journey from the start to the finish of one specific musical season on Broadway. Peppered with visuals of the era in an exciting multimedia presentation, trivia games (with prizes!), sing-alongs and more, you'll be treated to the very best music of the "hit and miss" productions that made up a musical season on the Great White Way presented in an intimate and elegant cabaret environment.
Many of these artists have continued their careers on television, and local and national stages including Dawn Bless (Waitress-national tour), Katherine Bourne (School Girls; Or, the African Mean Girls Play at Goodman Theatre), Lydia Burke and Molly Kral (Jeff Award winners [ensemble]Sophisticated Ladies), Darilyn Burtley and Max Cervantes (The Light in the Piazza at Lyric Opera of Chicago), Kyrie Courter (Jeff Award nominee-Next to Normal), Gilbert Domally (Jeff Award nominee-The Total Bent), Andres Enriquez (Jeff Award nominee-Porchlight's A Gentleman's Guide to Love and Murder), Theo Germaine (Showtime's "Work in Progress"), Lucy Godinez (Jeff Award nominee-Oliver), Emily Goldberg (Jeff Award nominee-Porchlight's A Gentleman's Guide to Love and Murder), Nicole Michelle Haskins (Jeff Award winner-The Color Purple), Michelle Lauto (Jeff Award winner-Spamilton), Yando Lopez (Jeff Award nominee-Spamilton), Henry McGinniss (Book of Mormon-national tour), Anthony Norman (The Prom on Broadway), Patrick Rooney (Les Miserables-national tour), Aalon Smith (Porchlight's Gypsy), Katherine Thomas (Jeff Award winner-Ragtime), Aeriel Williams (Oedipus Rex at Court Theatre) and Nicole Lambert, Courtney Mack, Mallory Maedke and Samantha Pauly (SIX on Broadway).
Porchlight's series is inspired by a set of musical revues produced from 1934-1968 entitled "New Faces" which was instrumental in introducing the public emerging talent with names like June Carrol, Robert Clary, Imogene Coca, Jane Connell, Professor Irwin Corey, Henry Fonda, Alice Ghostley, Ronny Graham, Billy Hayes, Tiger Haynes, Van Johnson, Madeline Kahn, Eartha Kitt, Robert Klein, Carol Lawrence, Paul Lynde, Virginia Martin, Bill McCutheon, John Reardon, Maggie Smith, Inga Swenson, and many, many more.
---
Frequently Asked Questions
How will I receive the video link? 

Once the production is available for streaming, y

ou will receive the viewable link and password via the email you used to register for this event. If you have issues finding your link or email, please check your spam folder.
When will I be able to watch the program? Starting June 6,

Your viewable link and password will be sent to the email you used to register for this event immediately following your purchase. Once you receive your link and password, you will have

72 hours to watch New Faces Sing Broadway 1987.
What if I experience technical difficulties or am unable to view New Faces Sing Broadway 1987? We are not responsible for technical difficulties on your home devices or any issues with your local broadband or wifi. However, there is online support available to help you as best we can. Contact boxoffice@porchlightmusictheatre.org for online support, or call us at 773.777.9884 (Click here for Box Office hours). Please remember that your video link and password will be available for 72 hours from the time it was sent.
What's the refund policy? There are no refunds for this event.
Is my registration fee or ticket transferrable? No transfers or sharing.
May I give this as a gift or purchase access for multiple households? Yes, you may gift access to friends and family! To do so, you will need to make a separate purchase for each household and provide a different name and email address associated with that viewing household. The confirmation email will go directly to them.
How do I contact the organizer if I have questions? You can email boxoffice@porchlightmusictheatre.org with questions, or call us at 773.777.9884 (Click here for Box Office hours). We will get back to you as soon as possible and thank you for your patience.

Header photo credit: Garrett Griffin, New Faces Sing Broadway 1987. Photo by Castelight Productions.