Coming soon!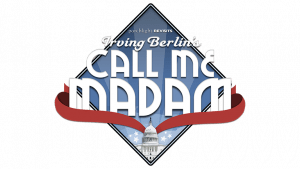 Starring Jeff Award-winner Donica Lynn!
November 20 & 21, 2019
From the combined talents who penned Annie Get Your Gun and The Sound of Music and created for the original "The Hostess with the Mostess' on the Ball," Ethel Merman, here is one of the Golden Age of Broadway's biggest musical comedy hits! All the more timely, it's a satire on politics and foreign policy that spoofs America's penchant for lending billions of dollars to needy countries and centers on Sally Adams, a well-meaning but ill-informed socialite who is appointed United States ambassador to the fictional European country of Lichtenburg who charms the local gentry and, of course, falls in love.
Featuring the hit songs: "It's a Lovely Day Today," "The Best Thing for You (Would be Me)" and "You're Just In Love."
---
Porchlight Revisits: lost musicals. in staged concert.
NEW THIS YEAR — THURSDAY MATINEES!
One of our most popular offerings, Porchlight Revisits celebrates the lost musical gems of The Great White Way! Everyone knows Rodgers and Hammerstein's hits Oklahoma!, South Pacific, and The Sound of Music. But have you ever had the chance to experience, live on stage, their rarely seen Broadway shows Allegro, Me and Juliet or Flower Drum Song? It's here you get to discover the 'lost musicals' of Stephen Sondheim, Cole Porter, Kander and Ebb and more when Chicago's finest music theatre talent, with script in hand and fully staged, dust off these treasures and escort you to the world of Broadway's past.
Critics have hailed Porchlight Revisits as "A night of pure Broadway show tune pleasure." (PerformInk.com) and "Musical theater lovers, THIS IS FOR YOU!" (AroundtheTownChicago.com).
The experience begins with the Behind the Show Backstory, an entertaining and informative multimedia presentation, created and hosted by Artistic Director Michael Weber, introducing the evening's production including the show's creative history, juicy backstage gossip and much more. Porchlight Revisits is your ticket to go behind the scenes with an introduction to the luminaries who created the greatest musicals of all time and an opportunity to discover a new 'old' favorite all in one big show – plus Porchlight Revisits subscribers are invited to influence the choosing of future titles in the series.
All Porchlight Revisits productions take place at the Ruth Page Center for the Arts, 1016 N. Dearborn. 
(ABOVE: Meghan Murphy and the ensemble cast of Porchlight Revisits "Woman of the Year". Photo by Robin West)
---
Previously in the Porchlight Revisits 2018 – 2019 Season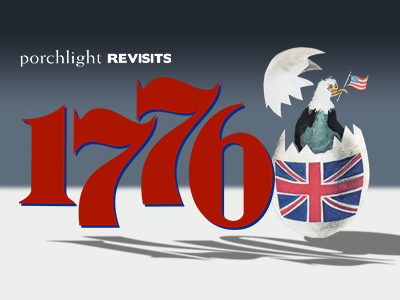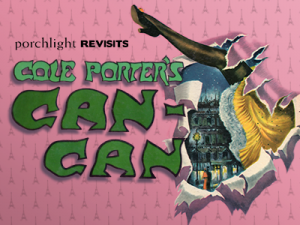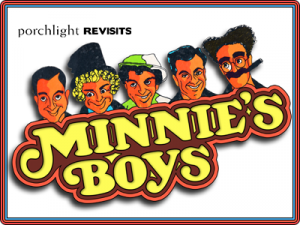 ---
Previous Porchlight Revisits Productions
2017-2018
Do Re Mi
May 2018
Directed and Choreographed by Christopher Pazdernik
Music Direction by David Fiorello
Associate Choreography by Jenna Schoppe
They're Playing Our Song
March 2018
Directed and Choreographed by Chris Carter
Music Direction by Andra Velis Simon
Assistant Direction by Adrien Abel Azevedo
Woman Of The Year
November 2017
Directed by Michael Weber
Music Direction by David Fiorello
Choreography by Florence Walker Harris
2016–2017
On A Clear Day You Can See Forever
May 2017
Directed by Lili-Anne Brown
Music Direction by Andra Velis Simon
Little Me
March 2017
Directed by Michael Weber
Music Direction by Linda Madonia
Choreography by Craig V. Miller
The Rink
October 2016
Directed and Choreographed by Christopher Pazdernik
Music Direction by Ryan Brewster
2015–2016
Chess
May 2016
Directed by Michael Weber
Music Direction by Jimmy Moorhead
Choreography by Brenda Didier
Applause
March 2016
Directed and Choreographed by Christopher Pazdernik
Music Direction by Nick Sula
Babes in Arms
October 2015
Directed by Jess McLeod
Music Direction by Alex Newkirk
Musical Staging by James Beaudry
2014–2015
Mack and Mabel
May 2015
Directed by Michael Weber
Music Direction by Beckie Menzie
Musical Staging by Tammy Mader
City of Angels
March 2015
Directed by Christopher Pazdernik
Music Direction by Aaron Benham
Bells Are Ringing
October 2014
Co-Directed by Michael Weber and Dina DiCostanzo
Music Direction by Linda Madonia
2013–2014 (Debut Season!)
Fade Out — Fade In
May 2014
Directed by Michael Weber
Music Direction by Jon Steinhagen
Choreography by Dina DiCostanzo
Golden Boy
February 2014
Directed by Chuck Smith
Music Direction by Austin Cook
Choreography by Dina DiCostanzo
Anyone Can Whistle
September 2013
Directed by Christopher Pazdernik
Music Direction by Aaron Benham