Woman of the Year Cast and Creative Team
*Denotes member of Actors' Equity Association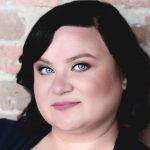 MEL BEE (Helga/Committee Member) is delighted to be a part of Porchlight Revisits. Recent credits include Picture It! A Golden Girls Musical and the Chicago Theatre Marathon. She can be seen performing with Comedysportz House Party on Sundays and with her sketch comedy group The Family Robot. Mel is a graduate of Second City Training Center Conservatory and iO Chicago Improv Program. Special thanks to her family, friends, and Amos.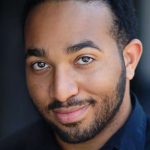 CHUCKIE BENSON (Ellis McMaster/Neighbour #1) is happy to be part of Porchlight Revisits. Re- cently, he earned a Jeff nomination as "Lion" in Kokandy's The Wiz. Other credits include: Chicago's cast of Spamilton, HAIR (Mercury Theatre), RENT (Theo Ubique), and Big River (Timber Lake Playhouse). Favorite roles inlcude: "Coalhouse Walker Jr." in Ragtime, "Curtis" in Sister Act and "Teen Angel" in Grease! (Wagon Wheel Center of the Arts). Special thanks to Mom, Dad, Kayta, Ashley, friends and family, without you I am nothing. To God be the glory.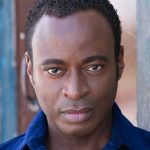 SEAN BLAKE* (Gerald) just completed a successful run as "Miss Tracy Mills" in The Legend of Georgia McBride (Northlight Theatre). Sean was dance captain for the first national tour of Broadway's Showboat and the associate choreographer for the Australian tour. Select Chicago credits include: Smokey Joe's Café (Drury Lane), The Story (Goodman Theatre), Carousel (Court Theatre/Long Wharf Theatre), Timon of Athens (Chicago Shakespeare), and Porgy And Bess (Court Theatre, Jeff Nom.). Sean is a four-time Jeff and two-time Black Theatre Aliance Award nominee and received a BTAA nomination for his solo performance in Why Not Me? A Sammy Davis Jr. Story (written by Tim Rhoze). He can be heard on the original cast recording of Stephen Sondheim and Hal Prince's Bounce. TV credits: Empire (FOX). Enjoy!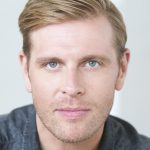 BRANDON DAHLQUIST* (Sam Craig) is thrilled to return to Porchlight Music Theatre following appearances in Porchlight Revisits City of Angels, Sunday in the Park with George, Assassins, The Teapot Scandals and Best Musical. Broadway credits include: Bronx Bombers. Select Chicago credits include A Little Night Music (Writer's Theatre, Jeff Nom.) and Knute Rockne: All American (TACT, Jeff Nom.), It's a Wonderful Life (American Blues), and Cabaret (Drury Lane). Additional regional credits include: The Glass Menagerie (Milwaukee Rep), 1776 (Asolo Rep, A.C.T), City of Angels (SF Playhouse), Lombardi (Peninsula Players) and 12 Angry Men (Maltz Jupiter). TV credits include: Difficult People (Hulu) and Chicago PD (NBC). He is a graduate of The Second City Musical Conservatory and a popular headshot photographer. Upcoming: Shakespeare in Love & The Rhinoceros (Asolo Rep). www.brandondahlquistphotography.com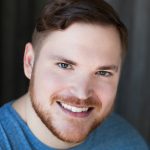 JOHN WESLEY "WES" HUGHES (Phil Whitaker/Tony) is beyond excited to make his Porchlight Music Theatre debut! Wes received a BA in Theatre from Wake Forest University and is a graduate of the Second City Training Center Chicago's Music Conservatory Program. He has done numerous productions with MCL Chicago, is an ensemble member with Improv Acadia in Bar Harbor, Maine, and performs all over the midwest with The Murder Mystery Company! Wes would like to thank his family, friends, and Ashley for their constant love and support.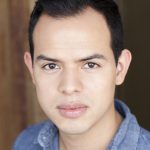 CISCO LOPEZ (Abbott Canfield/Dancing Couple) returns to Porchlight Music Theatre following appearances in New Faces Sing Broadway 2001 and In the Heights. Other Chicago credits include: Bonnie & Clyde (Kokandy), Letters Home (Griffin Theatre), Planted (Rogue Elephant Productions), Dead Man Walking (Piven Theatre), Mutt (Stage Left/Red Tape Theatre), Macbeth (Midsommer Flight), Take Me Out (Eclectic Theatre), and Fiddler on the Roof and Damn Yankees (Light Opera Works). Film credits: Boystown and Closet Memories. He holds a BFA in Theatre Performance from Baylor University and is represented by Shirley Hamilton.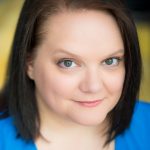 KIMBERLY LAWSON (Jan Donovan/Committee Member/Hairdresser/Dancing Couple/Housekeeper) was last seen in WOZ: A Rock Cabaret (Victory Gardens) and André De Shields's Confessions of a P.I.M.P. Select cabaret shows include She Plays the Violin and Why Can't a Woman: A Feminist Perspective of Broadway. She is a student of Nadine Gomes of the Chicago College of Performing Arts, Tony Award Winner Faith Prince, and violin. As a violinist, she has worked with companies throughout Chicago and St. Louis including Porchlight Music Theatre, Victory Gardens Theater, Bohemian Theater Ensemble, Griffin Theater, Kokandy Productions, and Pride Films and Plays.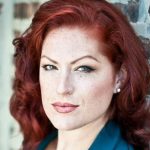 MEGHAN MURPHY* (Tess Harding) is a Chicago-based actor/singer/dancer/cabaret and recording artist making her Porchlight Revisits debut! She just returned from the world premiere of Something Wicked This Way Comes (Delaware Theater Company). She recently earned Jeff Award nominations in Mamma Mia! (Marriott Theatre) and Smokey Joe's Cafe (Drury Lane). Other select theatre credits include: City of Angels (Marriott Theater, Jeff Nom.), the world premiere of Hazel: The Musical Maid in America (Drury Lane), American Mixtape (The Second City), and Rent (Paramount Theater). Feature Film: Captive State (premiering in August 2018). This past summer, she brought her long running one-woman-show, The Big Red Show to 54 Below in NYC and sold out the joint. Upcoming projects include a return to 54 Below, her original holiday show Big Red & The Boys, This Way Outta Santaland (Theater Wit) created with Mitchell J. Fain and Julie Nichols, and We Three, an evening of songs and sisterhood (Steppenwolf Theatre Lookout Series), created with Danni Smith and Cassie Slater. Meghan is also the lead singer of her Chicago blues/soul band Everybody Says Yes. meghanmurphybigred.com.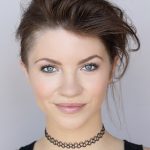 RACHEL OSTING (Chairwoman/Prescott/Houskeeper/Ballerina) is beyond excited to be back working with Porchlight Music Theatre where she was last seen in Pal Joey! Having studied opera at Interlochen Arts Academy, Rachel pursued her passion of musical theatre earning her BFA from Chicago College of Performing Arts. Some recent productions include: The Sound Of Music (The New Huntington), Cabaret and A Funny Thing… (Crown City) and Empire! (La Mirada). She would like to thank her friends and family for their continuous love and support!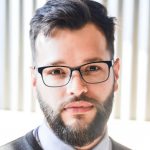 ROBERT QUINTANILLA (Chip Salisbury/Ballet Master) is thrilled to return to Porchlight Music Theatre in their new home, The Ruth Page Center for the Arts! Select Chicago credits include: Porchlight Revisits On a Clear Day…, United Flight 232 (The House Theatre), The Fantasticks (Quest Theatre Ensemble), Jesus Christ Superstar (The Playhouse), The Merry Widow (Light Opera Works), Il Barbiere di Siviglia (Candid Concert Opera), and Soon I will be Invincible (Lifeline Theatre). He would like to make a shout out to his family and Dylan for all the love and support! Follow Robert on Instagram @princequesadilla! www.robertquintanilla.com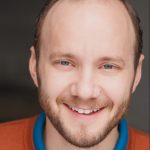 JONATHAN SCHWART (Pinky Peters/Neighbor #2) is excited to return to Porchlight Music Theatre, where he previously understudied Far From Heaven. Other recent credits include: Bonnie & Clyde (Kokandy), Ragtime (Griffin), Urinetown (BoHo), The Nutcracker (Marriott), Mr. Popper's Penguins (Lifeline), and The Wedding Gift, a staged concert-reading directed by Jane Drake Brody. Jonathan is a graduate of the ACADEMY at Black Box Acting and the Second City Music Program, and is a voice student of Matthew Ellenwood. Thanks to Michael for this opportunity. As always, Jonathan dedicates his work to his Mom.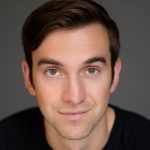 DEREK SELF (Floor Manager/Maury/Mr. Gordon/Larry Donovan) is thrilled to make his Porchlight Revisits debut. He was recently seen in Music Theater Works' production of Candide and the iO Theater's music improv show La-Da-Dah. As a composer and electronic music producer, Derek is currently working on an album and various other songwriting projects.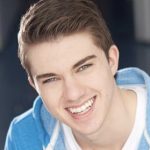 CAMERON TURNER (Director's Voice/Alexi Petrikov/Katz/Fidel) is thrilled to be back at Porchlight Music Theatre where he was last featured in their New Faces Sing Broadway 1969. Select favorite credits include: A New Brain (Theo Ubique), 35MM: A Musical Exhibition (Circle Theatre), Xanadu (American Theatre Co.), Tomorrow Morning (Kokandy) and The Boy From Oz (Pride Film & Plays, Jeff Award – Best Choreography). Many thanks to Michael, David and Florence for this opportunity, Brenda for all her guidance and mentorship, friends and family for the continued love and support and Mom who always reminds him to keep pushing forward.
MICHAEL WEBER (Director) most recently directed End of the Rainbow, Side Show, A Funny Thing Happened on the Way to the Forum, Sweeney Todd, The Demon Barber of Fleet Street, and Pal Joey for Porchlight Music Theatre, Little Me, Chess, Mack & Mabel, Bells are Ringing, and Fade Out Fade In for Porchlight Revisits. The recipient of two Joseph Jefferson Awards, he has written and directed the past nine Joseph Jefferson Awards ceremonies. He served as artistic director for the inaugural season of Drury Lane Theatre Water Tower Place (now The Broadway Playhouse) and at Theatre at the Center (1998-2004). Weber is also proud to serve as a pledge host on WTTW, Channel 11. He is author of the play, WAR of the WELLeS.
FLORENCE WALKER-HARRIS (Choreographer), better known as Mz. Flo, is a native of Haiti by way of Queens, New York. She is trained in Ballet, Horton, Jazz (strongly influenced by Frank Hatchet), traditional Haitian Folklore, West African, Tap and Hip Hop with a special talent for capturing the essence of historical dance eras. She returns to Porchlight Music Theatre where she earned a Black Theatre Alliance Award for her choreography in The Scottsboro Boys, which was directed by her good friend, the late Sam Roberson Jr. Other choreography credits: A Nativity Story: More Than A Miracle (Congo Square) and Magic Tree House: A Magic Night in New Orleans (Emerald City). She is owner and founder of Flo FIYAH, LLC, artistic director of Studio One Dance Theatre, and teaches master classes at BCBD Black Dance College Exchange.
DAVID FIORELLO (Music Director) returns to Porchlight Music Theatre where he most recently music directed this year's Chicago Sings and New Faces Sing Broadway. He is also music director for the upcoming Porchlight Revisits Do Re Mi as well as Joe Josephson in Merrily We Roll Along. David has served as music director for the Off-Broadway hit Danny & Sylvia: The Danny Kaye Musical, and toured as music director with many productions, including John Doyle's production of Sweeney Todd. He has also written and collaborated on several original pieces including The Language or the Kiss, featuring the music of The Indigo Girls, that he conceived, wrote the book, and starred in for multiple Off-Broadway Industry readings. Fiorello has worked in Chicago with Chicago Shakespeare, Marriott, Steppenwolf, and many others.
MARY BADGER* (Stage Manager) is happy to be working with Porchlight Music Theatre for the first time. Most recently Mary was the Producing Director, Director of Facilities and adjunct faculty for the Theatre Department of Columbia College Chicago. Mary is the Central Chair and National 401(k) trustee of United Scenic Artist LU 829 and works as a lighting designer.