Educational Programming
For Youth. For Professionals. For Schools. For All.
Porchlight's education programs offer an environment focused on the uniquely American art of music theatre with Chicago style. Through classes and camps for the novice and professional, Porchlight's classes hone existing skills and expand new ones!
Have a question? Reach out to Education Director Rebeccah Singer at rebeccah@porchlightmusictheatre.org or (773) 777-9884 ext 1006
Scholarships are available for all Youth Programs. Apply Here.
Summer Camp Youth Classes Professional Classes
Porchlight In Schools Community Engagement
Read About Our Youth Programs on Chicago Parent!
---
Give the gift of music theatre!
Gift certificates may be purchased for any amount, starting at $25.00! Certificates may be used for our Youth Education programs, Professional classes, and Enthusiast classes.

Our Guiding Principles: 
Tell Your Story
Every voice and experience is valuable and important. By telling–or singing–our stories we find common ground and empower others to share their stories
American Art Form
Musical Theatre is a uniquely American artform. By combining the history and legacy of theater with dance and music, we can create visceral art that connects us all.
Of Our community
Porchlight is committed to reflecting and engaging with the community around us and telling stories with Chicago style.
Access
Access to arts and arts education is a right. Porchlight is committed to increasing arts access –in and out of the classroom–across Chicago.
Joy
Porchlight believes in creating a shared experience of joy on our stage. We hope you leave the theater humming songs and tapping your feet.
---
Meet our Teaching Artists!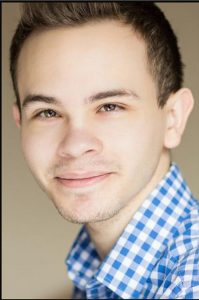 Frankie Leo Bennett
Classes Taught: Adult Programs
Frankie is a Chicago-based music theatre artist. Acting credits with Porchlight Music Theatre in REVISITS: 1776, New Faces Sing Broadway 1987 and IN THE HEIGHTS and has performed with Kokandy Productions, Theo Ubique Cabaret Theatre and Hell in a Handbag Productions. Writing/composing credits include: Resident Services: A Crossed-Up Animal Musical. Bennett also served as Interim Workshop Director and Teaching Artist for Broadway In Chicago, focused on direction, text analysis and audition technique. He is also a regular host of Porchlight's MOVIE MUSICAL MONDAYS and a panelist for SONDHEIM @ 90, as well as a private acting/industry coach for beginning/intermediate high school performers. www.FrankieLeoBennett.com
---
Cheryl Coons
Classes Taught: Adult Programs
Cheryl is an award-winning musical theatre writer, and a member of the National Council of the Dramatists Guild. Her original musicals include River's End (ASCAP Foundation Harold Arlen Musical Theatre Award, Bay Area Theatre Critics Circle Award, Theatre for the American Musical Award), At Wit's End (Carbonell Award), Sylvia's Real Good Advice (Joseph Jefferson Award), Female Problems  (After Dark Award), and Phantom of the Country Opera, published by Music Theatre International. She teaches two intensive courses, The Architecture of Musical Theatre and The Contemporary Musical Theatre Heroine for the Dramatists Guild Institute. 
---
Allison Grischow
Classes Taught: Youth Programs
Allison Grischow is an actor, musician, improviser, and teaching artist. She holds degrees in Theatre and Music from Valparaiso University and is a graduate of Second City's Music Improv Conservatory. She's studied Contemporary British Theatre in the heart of London; a variety of aerial apparatuses at The Actor's Gymnasium; and the Stanislavsky tradition, movement training, and Russian history at the Moscow Art Theatre School. She teaches all over the city with Chicago Children's Theatre, Playmakers Laboratory, Lifeline Theatre, and more. Allison loves to explore the overlap between music and theatrical art forms, and believes in the power of theatre to cultivate confidence, empathy, and joy. She also has a pet bird named Buckbeak, who she loves very much.
---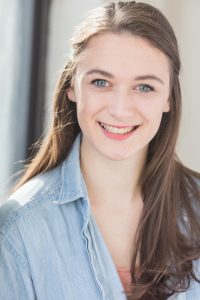 Samantha Grimes
Classes Taught: In School Residencies, Youth Programs
Samantha moved to Chicago from Tennessee 6 years ago. She graduated from Columbia College Chicago with a BFA degree in Musical Theatre. She has taught creative drama. in the city at Emerald City Theater and  Dream Big Productions, and across the US at Nashville Children's Theatre, and the Omaha Theatre for Young People. She is extremely grateful to be working with Porchlight's Education Program.
---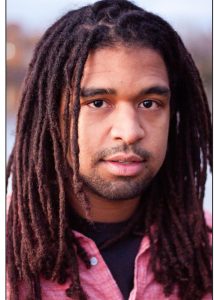 Jordan Harris 
Classes Taught: Community Programs, In School Residencies, Youth Programs
Jordan is a multi-disciplinary artist hailing from Evanston, IL. They've performed in productions throughout Chicagoland and across the country, credits including: And You Want To Go Forever at Steppenwolf (Ensemble/Collaborator), We're Gonna Die at Steppenwolf (Band), We Are A Lighthouse at Links Hall (Ensemble/Collaborator), RENT at Metropolis Theatre (Tom Collins), and Romeo and Juliet at Prop Theater (Mercutio). Jordan has also performed in several operatic productions: Harbingers at Rosehill Cemetery (Sekhmet),  Porgy and Bess at Fleetwood Jourdain (Peter), Ariadne Auf Naxos (Scaramuccio) and Gianni Schicchi (Rinnucio), both performed at University of Michigan. They focus much of their energy towards academic arts outreach, working with PlayMakers Lab as a teaching artist in Chicago and the CRLT Players at University of Michigan as an actor, music director, facilitator and playwright.
---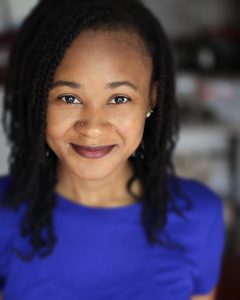 Victoria James
Classes Taught: Summer Camp, Youth Programs
Victoria James is a graduate of Columbia College Chicago where she received her BA in Musical Theater. She is originally from Kansas City and has performed in productions for The Culture House Conservatory of The Arts, Columbia College Chicago, and Firebrand Theatre Company. Out of her passion for theater Victoria has developed a desire to work in arts education.
---
Michelle Lauto
Classes Taught: Youth Programs
Michelle is an award-winning actor and teaching artist based in Chicago. She appeared recently as Betty Schaefer in Sunset Boulevard at Porchlight Music Theatre, Evelyn Nesbit in Ragtime, Mayzie in Suessical the Musical, and as Ado Annie in Oklahoma! all at the Marriott Theatre. Michelle was a 2017 Jeff Award recipient for her work in the original Chicago cast of Spamilton: An American Parody (Forbidden Broadway, Royal George Theater). Michelle is a proud member of AEA, SAG-AFTRA and graduate of The Second City Conservatory. Check her out online at www.michellelauto.com.
---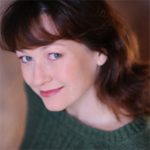 Tammy Mader
Classes Taught: Professional Programs (4 Legged Tap)
Tammy is a veteran of Chicagoland musical theatre and has won multiple Jeff Awards for her choreography. She is the director of Porchlight's spring Chicago premiere of Disney's Freaky Friday, and teaches master classes and workshops at the college level. She was on staff at Columbia College and is currently on faculty at Lou Conte Dance Studio. Tammy is the creator of the advanced concept "Active Dance," which is exclusively offered here at The School at Porchlight.
---

Tia Pinson
Classes Taught: Community Programs, In School Residencies, Youth Programs
Tia Pinson is a Flint, Mi native who continues to pursue her need to create, inspire and encourage through teaching, playing, and sharing. She hopes to provide an outlet of creative expression and development to community youth while exploring the multitudes of storytelling devices. Tia graduated from Western Michigan University with a BFA in Music Theatre Performance. Within her time in Chicago, she has worked with several companies including Raven Theatre, Emerald City Theatre, Filament Theatre and The House Theatre of Chicago.
---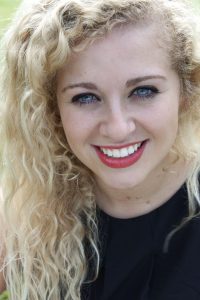 Britta Schlicht 
Classes Taught: Summer Camps
Britta is thrilled to be joining Porchlight's team of educators this summer! A proud Chicago Public Schools arts educator, Britta is entering her third year at Andrew Jackson Language Academy as their K-8 drama teacher and reading interventionist. Previous theatre and dance teaching credentials include Lindblom Math and Science Academy (Chicago, IL) and Carmel High School (Carmel, IN). She has additionally worked as a teaching artist for Emerald City Theatre, Dream Big Performing Arts, Improv Playhouse, and Children's Theatre of Madison. In addition to her work in arts education, Britta serves as company member and choreographer for Blank Theatre Company. She has also enjoyed working as a choreographer for various non-equity Chicago theatre companies throughout her most amazing six years in Chicago!